Kenya is a great nation, formerly a colony of the British, but now a republic with stable leadership and proud citizens. Kenya is a country in the African Great Lakes region of East Africa. Its capital and largest city is Nairobi. The country features many national parks and wildlife reserves, with safaris being a popular destination for visitors. The two official languages in Kenya are English and Swahili, although there are dozens of other languages spoken in various parts of the country. Kenyans, in general, are a hardworking people, loveable and easy to get along with. But just as with every society, Kenya has had its highs and its lows; and some of the lows are indeed very embarrassing. In this article, we'll be looking at some of them thereby give answers to questions about Kenya.
Questions About Kenya You Would Never Wish to be Asked
1. Are Kenyans tribal?
No Kenyan wants to be asked whether or not the country is divided along tribal lines. The truth is that Kenyans are free to live and own property anywhere in the country; that is what the constitution demands. But is that the case? If the 2007/2008 post-election violence revealed anything; it is that Kenyans to some extent toe tribal lines. It pains to admit, but if I am going to slash my neighbours head or burn down his house just because he doesn't belong to my community, that's tribalism.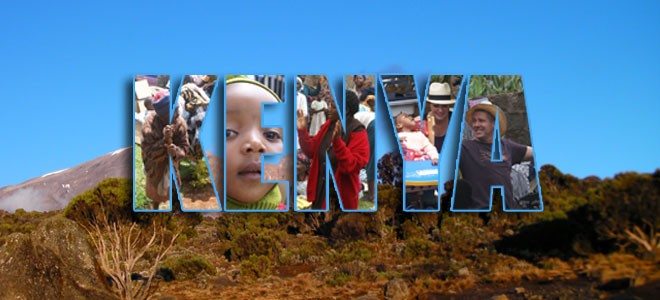 2. Why do we always have violence during and after general elections in Kenya?
Everywhere in the world, democracies do face election-related wrangles. No one wants to lose an election – that's very normal. But when you have to take to the streets, engage in unlawful mass actions, and break the law at will just because you lost an election, that is unacceptable. The violence of 1992, 1997 and 2007/2008 post-elections must be strongly condemned. However, Kenya also had a very peaceful election in 2002 and more recently in 2013 when all grievances were channelled to the courts. 2017, however, saw a resurgence of our post-election ugly side. Can we really say we have gotten it right in our conduct of post election grieviances? Questions About Kenya!
3. Who are the al-Shabaab?
The Al-Shabaab are Islamic militants who live mostly in Somalia which neighbours Kenya to the east and north-east. "Al-Shabaab" is actually an Arabic word for "Youth." Kenya is home to hundreds of thousands of Somali refugees. Most of the Al-Shabaab in Kenya came in as refugees. For a long time, the Al-Shabaab have been trying to topple the Somali government.
4. Why are the Al-Shabaab always carrying out attacks in Kenya?
Kenya, as the most peaceful country in the region, has always tried her best to bring peace to her neighbours of which Somalia is one. Since this directly interferes with Al-Shabaab's operations (Kenya supporting the same Somali government that the Al-Shabaab are trying so hard to overthrow), these attacks have mainly been revenge attacks or a warning to Kenya to keep off Somalia affairs.
5. Is it, therefore, right to say that there is a religious war in Kenya?
Not really. There may be widespread attacks mainly carried out by the Al-Shabaab who are largely Muslims and directed to Christians, but you'll also find Muslims and Christians living very peacefully in other major towns such as Kisumu, Eldoret and Nakuru. So that answers one of the questions about Kenya. There is no religious war in Kenya.
More Embarrassing Questions About Kenya
6. What about the Mungiki? Who are they and why are they always a thorn in the flesh?
Mungiki is a Kikuyu word for "multitude" or "a united people." It is an outlawed sect. The ideologies behind the formation of the group are not clear but it is believed that it was supposed to pick from where Mau Mau left; to help champion for the rights of its members. It is no longer very active thanks to the efforts of the Kibaki-Raila administration.
7. Has Kenya ever been to the FIFA World Cup?
No. Kenya is a powerhouse when it comes to track events such as marathons, but the football in the country is not as developed as it is in Nigeria and Ghana for example. Kenya also does very well in Rugby and is a regular at rugby 7's world cup competitions.
8. There have been a number of high-profile assassinations in Kenya even during the post-independence era, why so?
It's true that Kenya has lost significant figures through assassinations in the past. It's so sad and hopefully, there are no more such incidences in the future. In most cases, investigations have been done. Unfortunately, very little is usually availed to the public which is a real shame.
9. What about hunger and starvation in Kenya? Is it true that Kenyans are now eating cats and wild fruits?
It's been all over the news so, yes, that's how bad it can get at times. Surely the government will have to find a way of providing relief food to the unfortunate whenever such disasters strike.
10. You always hear about big-money scandals in Kenya; Goldenberg, Anglo-leasing, the Triton scandal and many others. Why so?
The level of corruption in the country is so embarrassing that its one question about Kenya no Kenyan wants to ask. Unfortunately, these scandals are usually revolving around senior government officials. With the new constitution in place, a re-freshened police force, a more trustworthy judiciary, and an ethics commission in place, hopefully, there will be no more of such costly scandals.
As said earlier, Kenya remains a great country with so much to love and enjoy.