Rachel Bernard formerly known as Ava Taylor is a former screen star who once took pride in taking her clothes off for the camera. The beautiful and ambitious young lady was initially cool working in the adult film industry which was presumed to be her fast ticket out of a holed up life at the time. But after discovering the industry potholes, she chose to walk away from her job and move on to a more fulfilling and liberating career. Find out lesser-known facts about the photographer and former adult film star whose hunger for fame cost her a regrettable experience.
Rachel Bernard (Ava Taylor) Biography
Ava Taylor whose real name is Rachel Bernard is a Chicago native born on June 14, 1995. There is a dearth of information about her parents, siblings, family background, early life, and education. The only information available about Rachel's childhood would probably be the fact that she was raised in a suburb of her hometown Chicago and also kicked off her career in the movie industry as soon as she legally became an adult.
Career
Rachel Bernard's venture into the film industry began in her late teen years when she accidentally stumbled upon a Hussie Models' Craigslist ad which was looking for 'Hot Girls'. Believing the ad to be a modelling gig that offered free Miami trips to successful candidates, Rachel applied. However, the young entertainer was surprised when she later found out that the job was actually for adult film gigs.
With cravings for self-discovery, connections, world tours, a better and different kind of socialization, and much more, porn seemed like a fast ticket out of a small-town for the young and ambitious lady. Moreover, after considering the mouth-watering paycheck that the porn industry offered, Rachel eventually decided to pursue a career as an adult film actress and thus relocated to Miami and adopted the screen name, Ava Taylor.
Bearing in mind that the industry offered possibilities of earning thousands of dollars for few hours of her work, Bernard was initially 'cool' doing porn, however, in a short time, she came to terms with the "the potholes of the industry". As later revealed in the Hot Girls Wanted documentary, Bernard admits that all the luxurious benefits she had earlier envisioned about the job were all illusionary. For instance, after paying her agents, settling bills and buying necessary products for her job, she was left with little or nothing to enjoy or fall back to.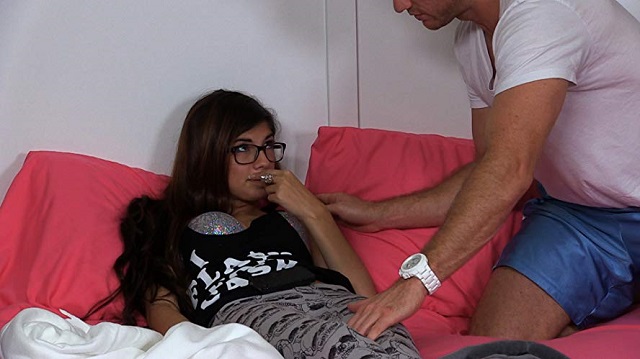 In addition to the financial disappointment, Bernard also admitted that the job was adversely affecting her physical and emotional health. According to the adult film actress, it was really draining to always work artificially on a daily basis. Now fully aware of the industry potholes, Rachel Bernard began regretting why she ventured into that film genre in the first instance. Thereafter, she made a life-changing decision to leave the adult film industry for good and never look back.
Having always nursed a flair for photography, Bernard chose a different career path by stepping behind the camera. She is now passionate about developing and carving a niche for herself in photography and filmography. As a professional photographer, Rachel Bernard not only captures special moments in the lives of regular people but she also purportedly has some major projects in the works. Notably, her creative and artistic skills are evidenced in a Chicago-based mini-documentary featuring several underground hip-hop artists in her hometown.
Here Are Facts You Need To Know
The decision to leave the adult film industry wasn't an easy one for Rachel. The former porn star once admitted that she was initially reluctant to go back to her family and neighborhood for fear of what people thought about her job. Nonetheless, she summoned up the courage and went right back and still lives in her hometown.
The exact figure of Rachel Bernard's earnings both as a porn star and a photographer are unknown. However, in the Hot Girls Wanted documentary, Rachel revealed that she earned about $80,000 as an adult movie actress. More so, it was from her earnings as a porn star that Bernard was able to afford a and professional camera for her new career as a photographer.
While many people still view the sex work industry as a means for women to embrace their sexuality and become empowered, the same can't be said of the former porn star. After her regrettable experience as an adult actress, Rachel Bernard now works as an advocate publicly dissuading intending teenagers against working in the adult film industry. In her messages, she hints that contrary to popular beliefs, the industry is only one that ends up ruining many guileless young women who only wanted to be famous.