Kenyan girls certainly have someone to look up to in Rachel Shebesh, the politician who won the Nairobi Women Representative nominations in 2016. She was the former Nairobi Women Representative and although you may already know some of these, there are so many other things to learn about Shebesh. Find out more in this article.
Rachel Shebesh Biography
Rachel Shebesh, whose full name is Rachael Wambui Shebesh, is the former woman representative of Kenya's Nairobi city-county. She was born in 1971 in Nairobi. She was elected as the woman representative under the National Alliance Party which is headed by President Uhuru Kenyatta. Shebesh attended Lavington Primary school between 1977 and 1985. She then proceeded to Kianda School. Between 1991 and 1993, she trained as a designer at the London College of Art and Design. In 2007, she enrolled for a Bachelor of Arts (Political Science) degree at the Nairobi University.

Rachel Shebesh Lesser Known Facts
1. She is a Christian.
Rachel is a devoted Christian. Her religious life commenced at the early stages of her life. Rachel said she attributes her success to her faith and devotion to lead a holy life.
2. She was an Eloquent MP
Before she was elected as the woman representative for Nairobi, Shebesh had been nominated as a Member of Parliament (MP). She was an eloquent member who hardly failed to contribute to parliamentary debates. In fact, she contributed several times to debates, unlike several other 'sitting' members of parliament.
3. She is a United Nations Ambassador
Rachel is a famous individual. Even though there have been allegations that she is corrupt, it should be remembered that several international bodies recognize her as a true patriot. She is the UN champion for disaster risk reduction in Africa. She plays significant roles in the promotion of the synergy between climate change and reduction of risks associated with various environmental disasters. Her work is to rally various debaters in Africa to ensure that their countries remain committed towards the elimination of activities that harm the environment. Other posts that this great woman holds include:
Assistant treasurer of the Kenyan Women Parliamentary Association.
Member of the Pan-African Parliament
One of the team leaders for the Kenyan disability network.
Vice chairperson of the African parliamentarian's Network against corruption.
4. She is a Presidential Advisor
Rachel Shebesh is a close ally of the current president of the Republic of Kenya. She plays significant roles in advising the president on matters relating to governance and execution of services. She is also a key champion in the formulation of various government policies.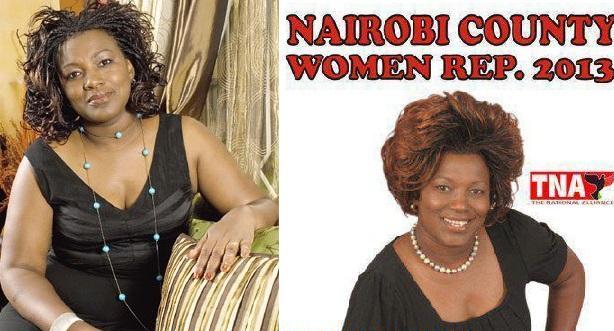 5. She is a Successful Businesswoman
Rachel does not only rely on her political earnings for a living. She is a successful businesswoman who has set up various businesses in Nairobi and several other parts of Kenya, and even outside the country.
6. She Loves Young People
If Shebesh is to thank those who made her Nairobi's woman representative during the elections of the 4th March 2013, it is the youths. The youths rallied massive support for her. According to several political analysts, the youths preferred Shebesh simply because she loves them and has always fought for their rights. In fact, Kenyan youths call her Manzi wa Nairobi – a Kiswahili phrase which means 'the beautiful girl from Nairobi'.
7. She is Aggressive and Ambitious
Rachel Shebesh is one of the no-nonsense ladies. She does not fear saying the truth. For a couple of times, she has found herself in wrong hands for pressing for the rights of her county. At one time she was slapped by Nairobi's Governor, Evans Kidero, for confronting him.
8. She was once a Member of ODM
Even though she did not support Raila Odinga during the 2013 elections, Rachel Shebesh was a member of the Orange Democratic Movement (ODM) between 2007 and 2012. She however, ditched ODM for TNA just before the elections.
Recommended Reading on Famous People and Personalities in Kenya
Rachel Shebesh Husband, Kids & Parents
Rachel is a beautiful lady. A lot of men are said to admire her figure. She has a huge following in the media simply because of her amazing appearance and political ambitions. Rachel Shebesh is married to Frank Shebesh.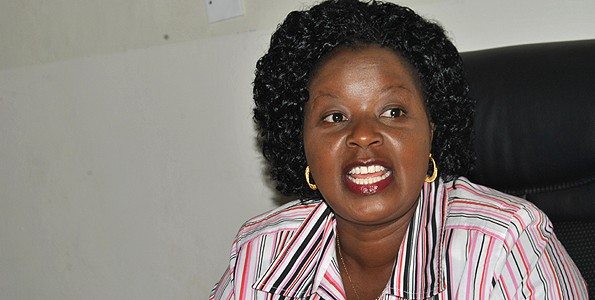 In 2017, Frank Shebesh was involved in an accident. He allegedly shot himself in the leg when he was servicing his Glock 17 rifle at their home in Nairobi.
Rachel and Frank Shebesh are blessed with children. She is one of those women who have managed to pursue their political career while at the same time handling family responsibilities. In Kenya, you will hardly find a woman who is married and at the same time, sustaining her political ambitions.
Rachel Shebeshs' father was the great former Nairobi mayor, Samuel Wainaina Mbugua. He died in 2017 in a hospital in Nairobi. The late mayor is credited with negotiating the setting up of estates like Kimathi, Uhuru, Kariobangi South, Harambee and Umoja through affordable long-term loans with the World Bank.