Khanya Mkangisa is one of the shining lights in the South African entertainment industry as she has carved a niche for herself as an actress, DJ artist, and television presenter. However, despite the many good things she has done and the admiration she commands from fans, Khanya has received lots of criticisms about her relationship with notable hip-hop artist, Jesse Molley, popularly known as J Molley. Like ordinary everyday people, celebrities fall in love and they don't get to choose who sweeps them off their feet. Mkangisa's romance with J Molley has sparked a lot of controversies owing to the massive age difference between them. But just how much age gap is too much?
What Is The Age Difference Between Khanya And Boo J Molley?
Born on March 13th, 1988, in Peddie, South Africa, Khanya Mkangisa is currently 35 years old. Her present heartthrob, Jesse Molley, was born in Pretoria, Centurion, South Africa on September 17, 1998. The hip-hop crooner is 25 years old, Mkangisa is 10 years older than J Molley.
Despite the seemingly wide age difference and controversies surrounding their relationship, the celebrity couple is unwavering in their commitment to each other. Besides, this is not the first time we have seen celebrities, men and women alike, dating people way younger than them.
Khanya And J Molley Started Dating In 2019
Khanya and J Molley hooked up sometime in 2019. Molley was 21 as of then and was fresh out of his relationship with Shamiso Mosaka, an acclaimed television personality, and MTV Base VJ. Shamiso is also the daughter of veteran media personality, Azania Mosaka.
Khanya was 31 at the time she and J Molley became an item and despite the age gap, the duo began an awesome romantic journey together. The S.A star would also go a step further when she began to post photos and videos of herself and Molley hanging out together on her Instagram Stories.
In one of the Instagram posts, the television presenter appeared to be sitting on J Molley's lap. The rapper was also seen kissing Khanya on the cheek on Khanya's Instagram stories. More so, the pair were all over each other throughout, which is typical of every budding romance. Fans were quick to interpret the photos and videos as couples on a date night and Instagram was awash with rumors that the pair were romantically involved.
During that same period, Shamiso, J Molley's ex-partner, indirectly confirmed the rumors when she put out a tweet stating "… things start making sense …". Also, Boity, a rapper rumored to have been romantically involved with Khanya, quoted Shamiso's lengthy tweet with the phrase "Speak on it!". For fans of both Khanya and J Molley, that was an indication that the rumors were true.
Why Is Khanya Not Bothered About Criticisms Of Her Love Life?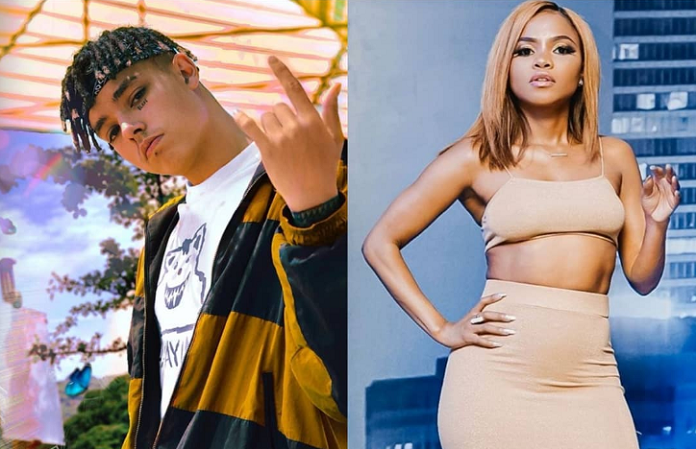 The news of Molley and Khanya's romantic escapade hit the entertainment world by surprise for several reasons. That it generated a lot of controversies is an understatement. Many tabloids and celebrity gossip websites ran various accounts of the story which sparked diverse reactions.
While some people were happy for the lovebirds, a significant proportion of their respective fan bases expressed concern over the relationship. The bottom line of the incessant criticisms was a result of the massive age difference between the two celebrities.
Fans were expecting Mkangisa to date someone within her age range. Regardless, the South African star has turned a deaf ear to her detractors who continuously criticize her love affair with J Molley. Mkangisa has never for one day allowed any of the criticisms get to her.
More so, the DJ has never cared for any of the social media trends. On one occasion, Khanya responded by showing everyone the middle finger. Ideally, that should have been sufficient enough to pacify the mob, but it didn't. The memes and posts reacting to the celebrity couple kept coming and coming.
Well, everybody deserves a chance at love and happiness, including Khanya and Jesse. Moreover, J Molley has never for once raised any objections to the affair. That said, people should respect their choice and give them room for their relationship to thrive. Besides, Khanya's love affair with J Molley is not her first romantic rodeo. It's safe to say that the Peddie native has had her fair share of relationships and she definitely knows what she wants for herself.
Khanya Mkangisa's Past Relationships
There's no gainsaying that the former YOTV presenter has been in and out of several relationships in the past. Mkangisa has never been the conservative type; she likes to flaunt whoever she is dating. While it was challenging to track all her romantic hookups, flings, and breakups, we were able to get some valuable information. For starters, a significant proportion of her relationships have been with fellow celebrities meet some of her notable past boyfriends below:
Matli Mohapeloa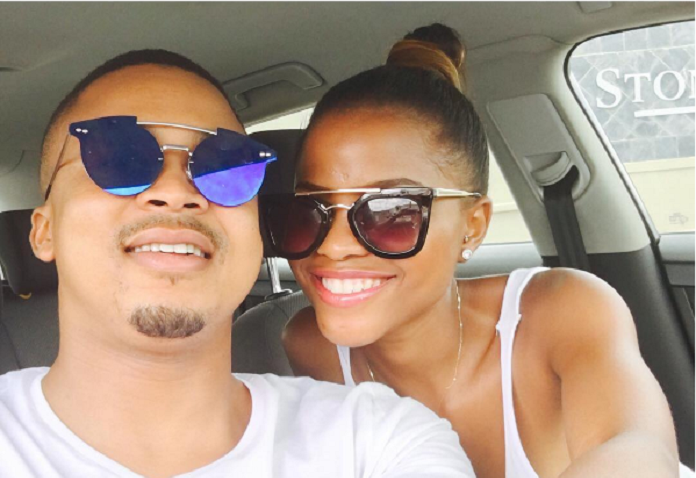 Mkangisa met Matli Mohapeloa – a popular South African actor – a couple of years before meeting J Molley. The lovebirds were fond of exchanging messages on social media in the glaring eye of the public. However, the seemingly rock-solid relationship ended abruptly in 2016.
Dreamteam's Trey
In 2017, reports had it that Khanya and Trey were romantically involved. The rumors started when Trey posted a photo of the actress on his Instagram page. However, the romance was short-lived despite having so much potential.
Yanga Chief
One of Khanya's earliest publicized relationships was with rap star, Yanga Chief. The duo started dating in 2017 and the relationship lasted for about a year before things ended between them.
Brendon Gumede
The talented DJ artiste is believed to have had a brief romantic stint with Brendon Gumede. The rumor started when the duo shared some cute photos of themselves on social media.
Khanya Mkangisa is a Dog Mom
Mkangisa marked her 2021 birthday in a grand style. She received several gifts from her friends, loved ones, and well-wishers that attended the ceremony. Notable among the gift she received was a dog and Khanya named the adorable dog, Barbie Bell.
The South African celebrity refers to the dog as her baby adding that it was one of the most special gifts she had ever received. Khanya even took to social media where she asked her followers on Instagram to leave some dog parenting advice since she has never owned a pet in the past.