In a recent article published by worldnewsdailyreport.com, Egypt's Antiquities Ministry announced that a team of archaeologists had made a shocking discovery of the remains of a good number of Egyptian army from the 14th century BC.
The remains were discovered at the bed of the Gulf of Suez, located some 1.5 kilometres from the shores of the modern city of Ras Gharib as the underwater archaeologists were searching for the remains of ancient ships and artifacts from the Stone Age and Bronze Age trade in the Red Sea area when they came across a collection of human bones that had been darkened by age.
According to the report, the project which was led by Professor Abdel Muhammad Gader in association with the Faculty of Archaeology, Cairo University, have already had its scientists recover over 400 different skeletons, remains of two war chariots which were scattered over an area of approximately 200 square meters, hundreds of weapons and pieces of armour.
According to the estimate, over 5000 bodies could possibly be dispersed over a larger area, suggesting an army of a significant size that had perished on the site.
Professor Gader and his team, having examined the clues around the site came to a conclusion that the bodies could be linked to the well-known biblical event –  "The Exodus".
Reasons that supported such a conclusion was that the remains of the ancient soldiers suggested that they might have died on a dry ground since there have not been any traces of boats or ships found in and around the location.
Also, the positions of the discovered remains including the fact that they were found stuck in a vast quantity of clay and rock, imply that a mudslide or a tidal wave could have caused their deaths.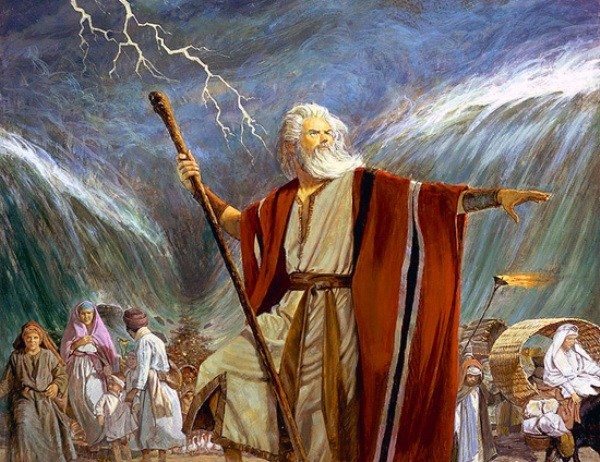 The number of bodies suggests that a large ancient army had perished on the site and the dramatic way by which they were killed, both seem to corroborate the biblical version of the crossing of the Red Sea by Israelites when the Egyptian army was destroyed by the returning waters that Moses had parted. This new discovery certainly proves that there was indeed an Egyptian army that was destroyed under the Red Sea during the reign of King Akhenaten.
The site will see much more research and recovery operations over the next couple of years, as Professor Gader and his team have already made the announcement on their desire to retrieve the rest of the remains and artefacts from where many would now consider to be one of the richest archaeological underwater sites ever to be discovered.
This discovery sheds new light on a story that many historians have considered for years as a work of fiction and also leads to a deeper questioning of whether other popular events like the "10 Plagues of Egypt" could indeed have any historical reality.
Following further investigation on this, it turns out to