Getting a little tired of reading how a real estate mogul and reality TV star, whose net worth is estimated by Forbes at $3.7 billion, managed to become the rich President of the United States of America?
Well, let's distract you with some other billionaires who also gained power through the ballot box and went from being business tycoons to heads of their state.
Check out five political leaders who initially amassed billions before seeking for the highest office in their countries:
Silvio Berlusconi
Silvio Berlusconi served as Italy's prime minister in four governments. He amassed his fortune in media and according to Forbes magazine, in 2016, Berlusconi was Italy's fifth-richest man with a fortune of $6.2 billion and the 188th richest in the world. He is also seen as one of the most powerful men in the world.
In the course of performing his duties as Prime Minister, several conflicts between private interests and his public duties landed Silvio Berlusconi in court and several of those legal proceedings are still ongoing.
Source of wealth: As at 2017, his net worth had gone up to US$7.5 billion. He made his money from the media.
Petro Poroshenko
Petro Poroshenko is the incumbent rich man President of Ukraine and the fifth President that Ukraine has had. He has been in office since 2014 after previously serving as the Minister of Foreign Affairs from 2009 to 2010 and as the Minister of Trade and Economic Development in 2012.
Unfortunately, he dropped off Forbes magazine's list of billionaires in 2015. His last known net worth was $730 million.
Source of wealth: The self-made billionaire made his money from confectionery.
Thaksin Shinawatra
Thaksin Shinawatra is another media mogul who was the prime minister of Thailand from February 2001 to September 2006. He was overthrown in a military coup on 19 September 2006 and has lived in a self-imposed exile since then, which was broken only in 2008 when he visited the country briefly.
He got sentenced in absentia to two years in jail for abuse of power and has continued to influence Thai politics, through the People's Power Party that ruled in 2008.
Source of wealth: Media. Although his family lost a lot of money after he lost power, he still remains among the world's billionaires with a net worth of $1.8 billion.
Rafiq Hariri
Rafiq Hariri was a two-time Prime Minister of Lebanon.
He served in the periods of 1992-1998 and 2000-2004. His wealth came from a vast empire that covered construction, real estate, media and telecommunications and his total wealth was put at around $10 billion. He, however, faced an unfortunate end in 2005 when he was assassinated.
Source of wealth: His wealth came from different places before his death, Hariri was once the 108th richest man in the world.
Sebastian Pinera
Sebastian Pinera was president of Chile from March 2010 to March 2014. He climbed the ladder of success the old-fashioned way, starting out by selling credit cards then moving into aviation, mining, media, real estate and pharmaceuticals. His fortune is estimated by Forbes magazine to be about $2.5 billion.
See Also: Top 10 Coolest African Spots For Your Christmas
Vacation
Source of wealth: With a broad source of wealth, he is worth $2.8 billion in 2018.
Donald Trump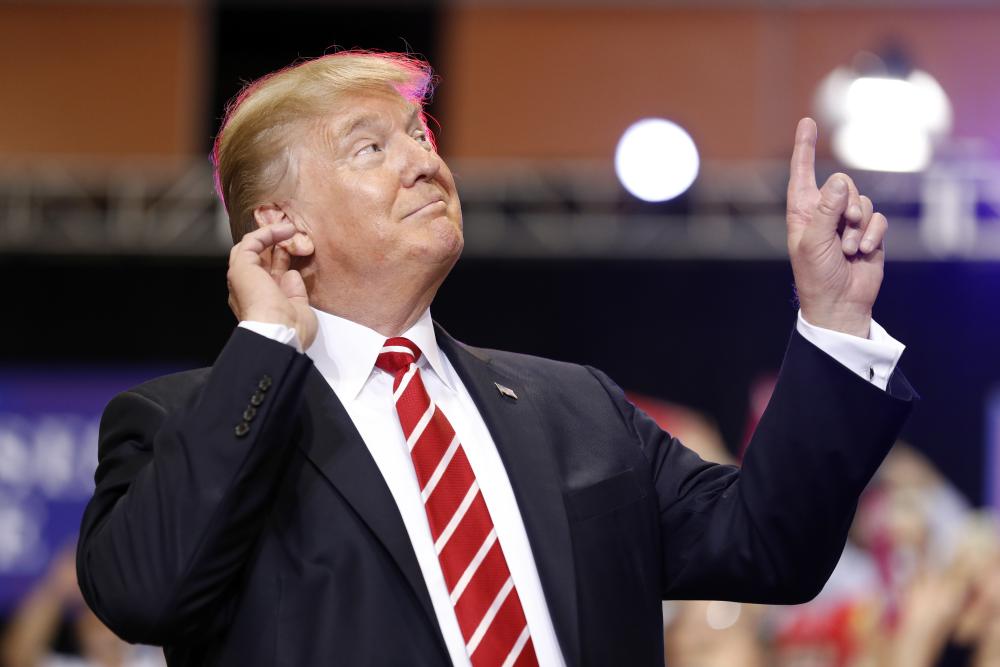 The latest to join the rich man president is America's Donald Trump. He got elected as the 45th president of the United States in 2016 to the utmost surprise of almost the entire world because no one really believed he was going to be elected. To be honest, not even the man.
Listed among the world's richest billionaires by Forbes in 2017, Trump had a lot of money to spend on campaigns and he got a lot of donations from a lot of other wealthy Americans. The interesting thing about the victory of Trump is that apart from being a very rich man, he was also seen as a reality star who was not only a Washington outsider but also one with completely no governance experience or in fact, any experience in politics.
His government so far has been marred by a lot of controversies just as his campaigns and his victory is seen as highly enhanced by the Russians who are believed to have influenced the election in his favour. At present, he has a net worth of $3.1 billion.
Source of Wealth: A large chunk of Trump's wealth comes from his estates, clubs and hotels.
With one fighting legal battles in court, one dropping from his position as a billionaire, another jailed in absentia and self-exiled and another assassinated, billionaires do not seem to do so well with the reigns of their countries.