Yeah right! African Billionaires rock! Last year Forbes recorded that the overall leader of the world's richest black billionaires was Nigeria's Aliko Dangote at $16.6 billion, followed by Mohammed Al-amoudi- $10.6 billion, Mike Adenuga- $3.5 billion, Angola's Isabel Dos Santos- $3.4 billion and Oprah Winfrey at a net worth of $3.2 billion.
It is a fact that Africa is home to most of the world's growing economies. According to Forbes, there were 11 black billionaires in the world. Little wonder why the majority of black billionaires are core Africans. Out of the 11 richest black billionaires, 9 were Africans. New entrants into the billionaires' list were Micheal Jordan and Nigerian  Abdulsamad Rabiu.
Let's meet the 2015 top 10 world's richest black billionaires:
10. Femi Otedola
Nationality: Nigeria
Industry: Oil & Gas
Net Worth: $1.5 Billion (2015)
As at last year, Femi was 4th Nigeria's richest person, Forbes 16th Africa's 50 richest and the 10th billionaire black man in the world. He is the CEO of Zenon Petroleum & Gas limited and Forte Oil Plc, the largest Oil marketing company by retail network in Nigeria. Femi Otedola has over 500 gas stations across the country, and is a major supplier to prominent Nigerian establishments including Dangote industries. Femi is the most successful Oil & Gas tycoon in Nigeria.
9. Micheal Jordan
Nationality: United States
Industry: Sports
Net Worth: $1.1 Billion (2015)
Former professional American basketball player, entrepreneur and business man, Micheal is obviously successful as a business mogul, as he makes it as one of the newest entrants into the world's billionaire club, the first ever in NBA history. Micheal Jordan is a basketball living legend upon whose retirement, took up business full-time. He practically owns a basketball team- The Charlotte Hornets. With a 15 year career salary of $90 million, we can say that the Space Jam actor did not do so badly, much so when after his final retirement, he still earns an estimated annual pay of $90-$100 million for his business deals and investments.
In 2009, he was inducted into the basketball Hall of Fame. Judging from the worthy results of his businesses, for instance his Air Jordan shoes which are spinning off a whole lot of fortune, it is predicted that in the nearest years, his net worth will be more daunting than it is already. The five time NBA MVP award winner is the spokesperson for a number of top international brands.
8. Mo Ibrahim
Nationality: Sudan
Industry: Communications
Net Worth: $1.07 billion (2015)
Mo is the 8th of the richest black billionaires in the world. He is an astute telecoms entrepreneur. He is the founder of former Celtel Network with over 24 million mobile phone subscribers in 14 African countries and the Middle East as well. In 2005, he traded Celtel for Mo Ibrahim Foundation- specifically set up for good leadership advocacy, transparency and capacity building in Africa and the Middle East.
7. Folorunsho Alakija
Nationality: Nigeria
Industry: Oil & Gas
Net Worth: $1.7 Billion (2015)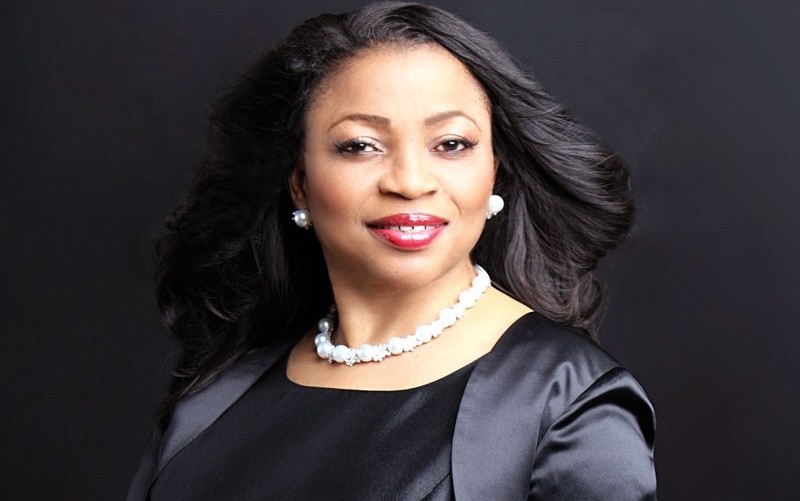 Folorusho Alakija is a business woman and a self-made billionaire. She ranks as the 2nd richest African woman and 3rd richest black woman in the world. She tops the list of Africa's Leading Women Entrepreneurs. Folorunsho first made her impact in the world of Fashion- Supreme Stitches. 
For all the successful years she devoted to fashion and style she is noted for promoting the culture in that regard. In time she diverted to Oil & Gas, which launched her into the billionaire's club in 2014 with a $2.5 billion net worth. Last year Folorunsho was the 5th of the richest black billionaires in the world.
6. Patrice Motsepe
Nationality: South Africa
Industry: Mining
Net Worth: $1.11 Billion (2015)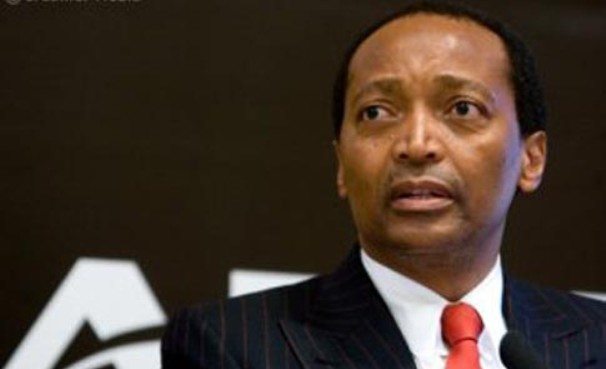 Motsepe is a mining business mogul, the first and the richest black South African billionaire. He is the 6th of the richest black billionaires in the world. He became a billionaire in 2008 with a net worth of $2.4 billion with a general interest in mineral mining- gold, metals, platinum amongst others.
He is the CEO of African Rainbow Minerals and Ubuntu Botho Investments. South Africa is replete with assorted mineral resources, and this billionaire is doing a good job of investing in them. He obtained preliminary experience from his father's mining experiences.