Gone are the days when being a pastor is synonymous with being wretchedly poor, and being a pastor meant one had to be heavenly conscious and earthly irrelevant. There has been a shift and change in this perception all around the world as pastors are growing to become one of the wealthiest people. Pastors now own private jets, live in mansions, with fleets of cars in their possession. Ghana is one of the African countries with several rich pastors whose wealth can rival that of anybody from any other country.
The Richest Pastors In Ghana and What They Are Worth
1. Archbishop Nicholas Duncan- Williams
NET WORTH: $6.9 Million
NAME OF CHURCH: The Action Chapel International (ACI) with the Headquarters in Accra, Ghana.
ESTIMATED NUMBER OF CONGREGANTS: The Church has over 250 branches and 2,000 affiliated churches in three continents of the world; North America, Africa, and Europe.
ROLE IN THE MINISTRY: Founder and Presiding Archbishop
The Action Chapel International (ACI) has headquarters in Accra, Ghana. It is also known that 40 years ago, the Charismatic Movement, which began in Ghana, was founded by him.
Archbishop Williams also runs an NGO called Compassion in Action Africa. He is a successful entrepreneur who has published several books. He didn't just become wealthy because he is an Archbishop alone. He has many other activities and businesses that he oversees. One of those businesses is the private university founded by him in Ghana. It is named Dominion University College. All these endeavors have contributed significantly to his wealth which is why he tops the list of the richest pastors in Ghana.
2. Apostle Kwadwo Safo
NET WORTH: $6.5 Million
NAME OF CHURCH: The Kristo Asafo Christ Reformed Church in Ghana
ESTIMATED NUMBER OF CONGREGANTS: The church has grown into more than 130 branches in Ghana and other countries like the United States, Verona (Italy), and London (United Kingdom).
ROLE IN MINISTRY: Founder
Like the popular song by Minister Dunsin Oyekan titled "Fragrance to Fire," Apostle Kristo's ministry moved from prayer group to church. In 1969, it started as a prayer group then became a church on the 3rd of February, 1971, in Accra, Ghana. Today, it has grown into over 130 branches around countries of the world. Adhering to the sabbath doctrine, the church holds its services on Saturdays.
Apostle Kwadwo is a man that wears many hats, and he is multi-faceted and blessed with many abilities. He preaches, runs several businesses, has authored books, and is an inventor, agriculturist, biologist, physicist, and entrepreneur. Several educational institutions are run by him and he has recently gotten into the production of Katanka cars. He is a business-oriented man who has used the organizing of several fairs to display products from the church in public.
Moreover, the Great KOSA Company Limited is owned by Apostle Kwadwo, and it has several divisions. They include; Plant Medicine Division, Foundry and Pattern Division, Building and Construction Division, Mechanical and Automobile Division, Radio and Transmission Division, Electricals and Electronics Division, etc.
3. Pastor Dr. Mensah Otabil
NET WORTH: $6.3 Million
NAME OF CHURCH: The International Central Gospel Church (ICGC), with its headquarters in Accra, Ghana.
ESTIMATED NUMBER OF CONGREGANTS: Attendance of over twenty thousand people
ROLE IN MINISTRY: Founder
Pastor Mensah's ministry started at the Kanda Cluster of Schools and later moved to Sal Valley School. In Christ Temple, a ministry under the International Central Gospel Church, Ghana, he serves as the Senior Pastor. The church has branches scattered around Ghana and is in other countries like Canada, the United States, and Europe.
Paster Mensah is the founder of The Central University College in Ghana. He has been able to accumulate wealth through several sources, among them includes his Consultancy Firm, The Leadership Growth Consultancy, known as Otabil and Associates. Several books and devotionals have also been published by him.
Pastor Mensah is a great teacher with a focus on leadership which he hopes can transform Africa and move us from where we are to where we ought to be. Even though he is 3rd on this list of richest pastors in Ghana, there have been rumors that he is, in actual fact, the richest pastor in Ghana but has decided not to disclose his exact net worth.
4. Reverend Obofour
NET WORTH: $6.1 Million
NAME OF CHURCH: The Anointed Palace Chapel (APC) worldwide.
ESTIMATED NUMBER OF CONGREGANTS: Over fifty thousand members in Accra
ROLE IN MINISTRY: Founder
The Reverend, who is also referred to as Prophet Asanteman Obofour, was born Kwaku Agyei Antwi. He is the Chief Executive Officer of Sweet TV in Ghana, and he came into the limelight in the year 2018. He is a philanthropist who has been seen to gift cars to members of his congregation and some of those working with him. In the year 2019, there were rumors that he was involved in a gory accident on the Accra-Tema motorway when he was traveling with other pastors. He, however, denied the rumor and said he is safe and wasn't at the venue of the accident at the time it happened.
Today, the church has over 10 branches established in Ghana. Before they moved to Greater Accra Region in Ghana, it started at Mamponten or Fawoade off Mampong road, Kumasi in the Ashanti region.
Reverend Obofour is a controversial figure and doesn't seem to mind. It has been said that he makes huge amounts of money from selling anointing oil and witchcraft fighting cream to his church members. He was said to have boasted that he could buy more than twenty cars in one week from the sale of the cream. He is said to have more than 15 other businesses from which he makes money, and all this must have contributed to him being one of the richest pastors in Ghana.
5. Bishop Charles Agyin-Asare
NET WORTH: $5.5 Million
NAME OF CHURCH: World Miracle Church International, now called Perez Chapel International.
ESTIMATED NUMBER OF CONGREGANTS: Over 300 branches worldwide
ROLE IN THE MINISTRY: Founder
According to his testimony, Bishop Charles was not one of those pastors who knew Christ early in life. In his High School days, he was involved in countless immoral activities like smoking, truancy, chasing women, drinking, etc. However, at the age of 18, he had an encounter with Christ.
Today, he is the Chancellor of Perez University College and Precious TV. Several books on Christianity have been authored by him. He definitely deserves to be on the list of the richest pastors in Ghana. Bishop Charles had been a recipient of several awards both home and abroad. In 2007, he received the Member of the Order of the Volta (MV) from John Agyekum Kufuor (former president of Ghana), for his outstanding achievements, especially in championing African excellence as a religious leader.
Professor Clifton Clarke, on behalf of Regent University, USA, presented him with The Global Leadership Award for recognition of his efforts in raising leaders across the world in 2016. According to a poll taken in 2015, Bishop Charles was the 20th Most Influential Ghanaian.
6. Bishop Dag Heward-Mills
NET WORTH: $5 Million
NAME OF CHURCH: The Lighthouse Group of Churches with headquarters in Accra, Ghana.
ESTIMATED NUMBER OF CONGREGANTS: Over 1,200 branches in 61 countries worldwide
ROLE IN THE MINISTRY: Lead Pastor
In 1987, the church was changed to Lighthouse Chapel International before it became Lighthouse Group of churches in 1988. It is one of the biggest churches in Ghana, with several branches worldwide in over 61 nations. As an austere and devoted missionary, Bishop Mills has been able to build over 1,200 churches worldwide, with over 485 missionaries sent to different locations of the world for the proclamation of the gospel.
Through his Healing Jesus Campaign, the gospel has been taken to many remote locations in Africa. He also runs a bible school called Anagkazo Bible School. Not only does he pastor, but he is also a seasoned author who has produced over 50 books. The Qodesh, which is the church headquarters in Accra, is said to be the largest church complex in the country. Several schools, hospitals, and an orphanage are run by Bishop Mills. The Bishop is also a trained Medical Doctor who has stopped practicing since he became a Minister of God.
7. Prophet Ebenezer Adarkwa Yiadom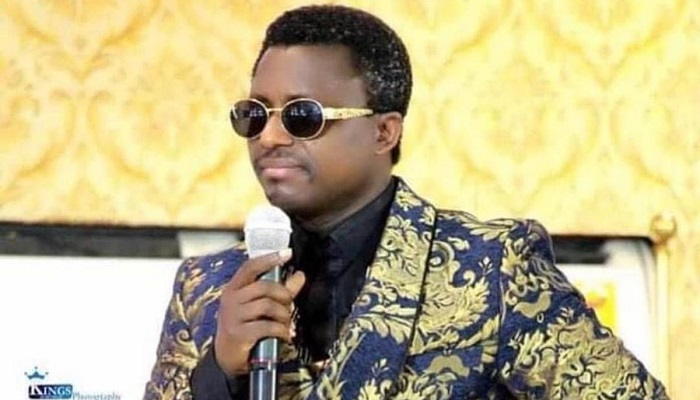 NET WORTH: $4 Million
NAME OF CHURCH: Ebenezer Miracle Worship Centre in Kumasi, Ghana.
ESTIMATED NUMBER OF CONGREGANTS: An estimated 18,000 congregants attends Sunday service
ROLE IN THE MINISTRY: Founder
Despite being from a poor background, Prophet Yiadom who is fondly referred to as Asante Moses or Prophet One, has been able to change his family story for good. Today, he is one of the richest pastors in Ghana. He owns a Kumasi-based private radio station called Radio Mercury and also Prophet One Television. This man of God has also built a 100-building estate which he has called Island City at Opambourkrom. Despite the rumors and controversies surrounding his ministry, his church auditorium is said to be the largest in the Ashanti region of Ghana.
8. Bishop Daniel Obinim
NET WORTH: $3 Million
NAME OF CHURCH: International Godsway Ministries
ESTIMATED NUMBER OF CONGREGANTS: N/A
ROLE IN THE MINISTRY: Founded and Presiding Bishop
Several controversies have been linked to him due to his claim of possessing spiritual powers which aren't in line with orthodox practices. A video once went viral on the internet where he was seen whipping 2 teenage church members who were accused of messing around. There was a public outcry that led to his arrest for infringement on the rights of his church members.
Ironically, members of his church in hundreds besieged the police station where he was being held to demand his release. The church then threatened not to vote for the sitting government at the upcoming election held in December 2016 if their pastor wasn't released. The police used water cannons to disperse the protesters. Bishop Daniel is thus seen and regarded as not just one of the richest but one of the most controversial pastors in Ghana.
9. Reverend Sam Nii Korankye Ankrah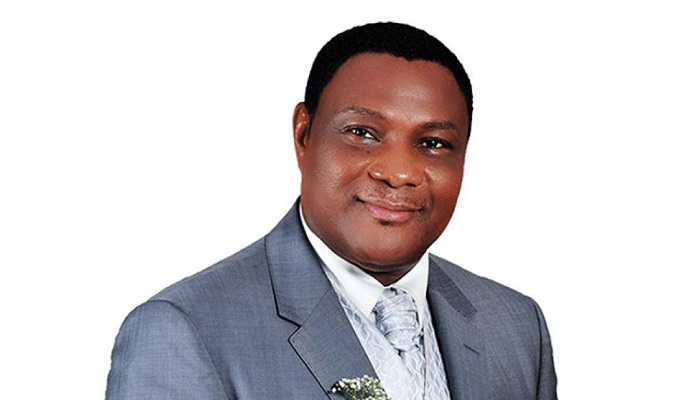 NET WORTH: $2.5 Million
NAME OF CHURCH: The Royal House Church International, Accra, Ghana.
ESTIMATED NUMBER OF CONGREGANTS: Estimated to have over 10,000 members
ROLE IN THE MINISTRY: Presiding Apostle and Founder
Rev. Sam is a great teacher of the Word of God. He is also an author, entrepreneur, educationist, motivational speaker, and philanthropist who runs a scholarship fund and compassion ministry for the needy. Despite growing up in difficult circumstances, he left for Europe in search of greener pastures. He received the call of God upon his life while he was there, which made him return to Ghana to establish a church.
The Royal House Church started from a Christian group called Showers of Blessing incorporated, which was headed by Reverend Sam while he was at the University. The group expanded to become Abundant Life Missions International. Later, it became International Bible Worship Centre (IBWC). Today, it is called Royal House Church International. The church has grown to several branches around the world, with its headquarters in Accra, Ghana.
10. Prophet Badu Kobi
NET WORTH: $2 million
NAME OF CHURCH: Glorious Wave Church International.
ESTIMATED NUMBER OF CONGREGANTS: Hundreds of thousands
ROLE IN MINISTRY: Founding Pastor of Glorious Wave Church International
Prophet Badu Kobi is a philanthropist known for gifting cars to all and sundry, including those in the entertainment industry. According to reports, he has given out more than 200 cars to people in Ghana. He is also an author with several publications and books like The Church Back to Eden and Born for Glory.
In 2020, he was embarrassed for making a false prophecy by predicting a win for England in Euro 2020. This is not the first time he has been dragged and accused of giving fake prophecies. In July 2021, he again prophesied that Brazil would defeat Argentina in the 2021 Copa America final, but it turned out to be false. He travels around the world preaching the gospel but ensures to be at his home base fellowship to minister to his congregants and followers every Monday, Friday, and Sunday.
Kobi is a great teacher of the WORD who can teach in a simplified manner and has trained many younger ministers who hold leadership positions. This has made him receive several invites from churches across nations of the world. Despite being one of the richest pastors in Ghana, he lives a simple and humble lifestyle.
11. Pastor Eastwood Joseph Anaba
NET WORTH: $1.8 Million
NAME OF CHURCH: Eastwood Anaba Ministries (EAM) and Fountain Gate Chapel (FGC)
ESTIMATED NUMBER OF CONGREGANTS: Hundreds of branches across the world
ROLE IN MINISTRY: President of EAM and Founder of FGC
Pastor Eastwood Anaba is a seasoned teacher of God's Word who left his profession as a pharmacist to get into full-time ministry in 1988. Eastwood Anaba Ministries (EAM) has its headquarter at Bolgatanga in the Upper East Region of Ghana and also mission centers in London and the United States of America. Through his ministry, he seeks to reposition God's people through revival for the return of Jesus Christ. He has authored several spiritual edifying books which have helped transform several lives.
12. Reverend Isaac Owusu Bempah
NET WORTH: $1.5 Million
NAME OF CHURCH: Glorious Word Power Ministry
ESTIMATED NUMBER OF CONGREGANTS: Hundreds of thousands of members
ROLE IN MINISTRY: Founder and Leader
Reverend Isaac is one's of the richest pastors in Ghana who has also been a controversial figure, especially in the media. Regarding his net worth, he has shared in an interview with one of his pastors that he is worth way more than $1.5 million. According to him, he would have quit his ministerial and pastoral work if this is the amount he has been able to amass after all these years. He even claimed that if his net worth was pegged at $5 million, he would have laughed it off because he is worth way more than that. He then concluded by saying he won't reveal his actual worth because he doesn't want to brag.
His church, Glorious Word Power Ministries International, is a word-based ministry with prophetic and healing grace. The Reverend is a known sympathizer of the New Patriotic Party (NPP). Despite being in the ministry for a long time, he gained serious popularity after he predicted victory for President Akufo-Addo in the 2016 election, and it came to pass as he predicted. The President even acknowledged and expressed his appreciation to the man of God after he won the election.
Pastors Are Among The Richest People In The World Today
In the world today, people, especially Christians, are no longer swayed by what you say or preach, but they look at how well your preaching and teaching are manifesting in your life. It has become difficult for pastors to call attention to how prosperous their God is if that prosperity isn't evident in their lives. There is a general Yoruba saying which is translated as "you first look at the clothing of someone who intends to clothe you," so, in recent times, pastors have grown to become one of the richest people in the world and, most especially Africa, where religion is the opium of the people. This in itself has increased the influx of people to the churches.
In all sincerity, being a Pastor can be a herculean task most people do not want to get involved in. From starting a church either through a lease of an apartment/a completed structure or erecting the foundation of a building to grooming and sustaining members and growth of the church, all of this takes time, finances, patience, manpower and requires lots of work.
Several men of God have shown that they are up to the task and have built world-class churches and institutions where everything works. These pastors have become prosperous not only from the offering and sacrifices offered in their churches but also by investing several of these funds and probably their personal funds into different businesses that have yielded good returns over the years.
Recap Of The Richest Pastors in Ghana
Archbishop Nicholas Ducan-Williams -$6.9 million
Apostle Kwadwo Safo – $6.5 million
Pastor DR. Mensah Otabil- $6.3 million
Reverend Obofour – $6.1 million
Bishop Charles Agyin-Asare – $5.5 million
Bishop Dag Heward-Mills – $5 million
Prophet Ebenezer Adarkwa – $4 million
Bishop Daniel Obinim – $3 million
Reverend Sam Nii Korankye Ankrah – $2.5 million
Prophet Badu Kobi – $2 million
Pastor Eastwood Joseph Anaba- $1.8 million
Reverend Isaac Owusu Bempah – $1.5 million