The famous YouTube channel, Roaming Millennial, is hosted by Lauren Chen, a political science graduate. On the platform, she serves as a political commentator on current political matters and pop culture. Ever since the creation of the channel, Lauren has amassed over 300,000 loyal subscribers and has hit over 20 million views. She has also appeared on other shows like Fox News, The Daily Wire, Rebel Media, PragerU and The Rubin Report. Read the article to discover these facts about her.
Roaming Millennial: Biography
Most people are quite familiar with the name Roaming Millennial but only a few know that her birth name is Lauren Chen. She has been around for a long time now, playing as a political commentator and a culturist. From running a Youtube channel, she landed a show that aired on CRTV; Roaming Millennial: Uncensored.
Lauren has not publicly stated the particular date she was born, however, after much persuasion from her fans to know her birth date. She went ahead, in one of her tweets, to say that she started college at the age of 17, spent three years in college and became a graduate at the age of 20. She also publicly revealed in a tweet that she was born in Canada and was raised in Hongkong. She is of mixed ethnicity and has dual citizenship in Canada and Hong Kong. 
Having being born and raised in a Christian home, Roaming Millennial is a staunch Christian. She hides no fact about her belief in God and has proclaimed her faith publicly. In fact, she once uploaded a YouTube video where she stated that she transited from atheism into Christianity; a decision she described as one of the best things that had happened to her. Also, in the video, she emphasized on the fact that Christians should also endeavour to be politically educated. Chen doesn't push her religion on anyone and also believes everyone has a choice to choose whatever faith they believe in.
5 Interesting Facts You Need To Know
1. Dating History & Boyfriend
While it is known that Roaming Millennial has a boyfriend, no one knows his name. She revealed in a tweet that her boyfriend is a student and she earns more than him. In her tweet, she tried emphasizing that she leans on no man to buy her stuff. While everyone was yet to digest the news, she went ahead to state that she was engaged when she was 23.
2. Education
Roaming Millennial has a Bachelor of Arts Degree in Political Science, with a minor in Middle East Studies and Arabic.
3. Family
Roaming Millennial was raised in a family of four. She has a brother whose identity has not yet been revealed. Also, the identities of her parents are still mysteries. Her family moved to Hongkong when she was just five.
According to the political commentator, she has revealed that her family is not politically inclined and politics in her family began with her. She has also managed to pull her mom to most of her political talks and her little brother is said to also have followed in her stead as a political commentator.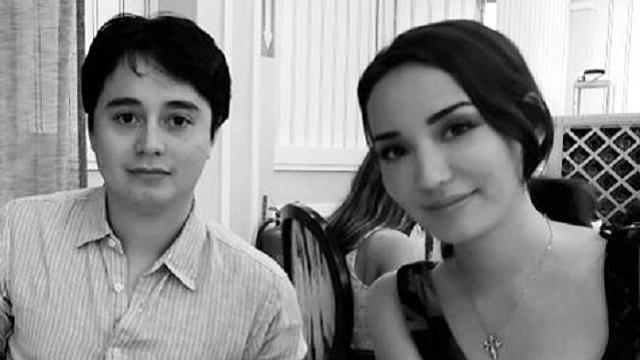 4. Net Worth 
Roaming Millennial is better known for her conservative social and political talks on YouTube. She often times speaks about culture and promotes right minded ideology. She once appeared on the show, Louder with Crowder. Lauren Chen was also known to pull a lot of crowd on her show, Roaming Millennial, Uncensored which aired on CRTV.
Ever since she took to YouTube as a career, she has amassed over three hundred thousand loyal YouTube followers and has hit over 20 million views. Besides her escapades on YouTube, she has graced various platforms like The Rubin Report, Fox News, PragerU, Rebel Media amongst others. Most times, on the show, Lauren engages in fierce arguments about social and political affairs. As a result of her success, it is believed that her net worth is pegged at $147,000.
See Also: Robin Weigert Biography, Husband, Is She a Lesbian or Gay? Learn More
5. Height & Physical Features
Roaming Millennial is of Asian descent which is apparent by her looks. She is also curvy and has striking eyes. She stands at a height of 5 feet 7 inches and but her weight has not yet been revealed.