Rob Thomas has repeatedly proven himself to be an icon in the music industry. He made a name for himself as a singer, songwriter, record producer, and multiple Grammy Award-winner. He is best known as the lead singer of the alternative rock band, Matchbox Twenty.
Besides his association with Matchbox Twenty, Thomas performs and records songs as a solo artist. Since 2005, Thomas has released several hit songs including, Lonely No More which became his biggest solo hit. But long before that, Thomas' had won three Grammy Awards for co-writing the 1999 hit song Smooth. But more than his achievements, Thomas is rather proud to be called a husband and father of one. Learn more about Rob Thomas, the musician, not the TV writer.
Rob Thomas' Biography & Age
Robert Kelly Thomas was born on Valentine's day, February 14, 1972, in Landstuhl, West Germany to the family of Bill and Mamie Thomas. His father, Bill, was a United States Army sergeant. When Thomas was only six months old, his parents moved to the United States. He was raised together with his half elder sister, Melissa, from his mother's previous marriage. Sadly, his parents got divorced when Thomas was just two, leading him to spend most of his childhood with his mother and sister.
According to Thomas, the trio struggled with lack and had to be on the move often looking for greener pasture. He also spent some part of his childhood in Lake City, South Carolina, with his maternal grandmother. Owing to his grandmother's influence, Thomas had his first taste of marijuana while in middle school. He also fell in love with country music and some country singers like Johnny Cash and Merle Haggard.
Growing up, Rob Thomas attended Lake Brantley High School in Orlando, Altamonte Springs. A few months before graduation, Thomas suddenly dropped out of high school due to the turbulence in his personal life at the time. In 1984, his mother, who he described as a chronic alcoholic, was diagnosed with Hodgkin's lymphoma. Around that time, his elder sister ran away, leaving Thomas to cater for their ailing mother alone.
Despite dropping out of school, the American musician later earned a GED. Sadly, things went further downhill in 1989 when he was convicted of stealing a Camaro and as a result, spent two months in jail; he was only 17 at the time.
After leaving jail, Rob Thomas turned his life around. He played in several cover bands and started to write songs, one of which is Fair Warning. In 1993, Rob Thomas formed the band – Tabitha's Secret. The band had Brian Yale as the Bass guitarist, Paul Doucett as the drummer, and Jay Stanley and John Goff as guitarists. Thomas was the brain behind most of the band's songs which helped them gain popularity and land performance gigs in Orlando's bars and nightclubs.
When things between the members of Tabitha's Secret went sour, Rob Thomas moved on to form Matchbox Twenty together with Brian Yale and Paul Doucette. Adam Gaynor and Kyle Cook later joined as new members. The band then landed their first contract with Lava Records. Emboldened by their new contract, Matchbox Twenty released successful albums such as Yourself or Someone Like You (October 1996), Mad Season (2000) and More Than You Think You Are (March 2002). The band's fourth album North was released in 2012.
Rob Thomas' Wife, Son & Family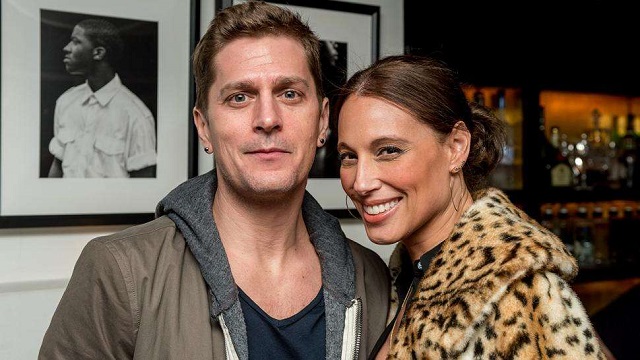 Rob Thomas has been married to model, Marisol Maldonado since October 2, 1998. The two met back in 1997 through a mutual friend during an after-party in Montreal and theirs was love at first sight.
Maldonado was first hesitant to date Thomas who was already a rock star when they met, but eventually, she reconsidered. Their wedding ceremony took place at the ranch of Michael Lippman, Rob Thomas' manager, in California and was broadcast on ABC's Celebrity Weddings in Style.
Prior to his wedding to Marisol Maldonado, Rob Thomas had a son, Maison Eudy (b. July 10, 1998), from a previous relationship.
Net Worth
Several sources have revealed Rob Thomas' net worth to be over $17 million. Most of his total net worth is from his music career, endorsements, and sponsorships. He's earned over $2 million through his solo career with albums such as Cradle Song, …Something to be, Chip Tooth Smile and The Great Unknown. However, it is not known what he earns annually.
See also: Chris Bosh – Bio, Wife, Mom, Kids, Age, Height, Net Worth, Family
Height And Body Measurements
Rob Thomas stands at a height of 5 feet 9 inches and weighs 181 lbs. He is blonde and has blue eyes. He also wears a shoe size of 10 (US). While his waist is measured at 26 inches, there is no record of his biceps and chest sizes. Other details about his body measurements are not available at the moment.