It's a big-big shoe to fill! If there was a song with that exact line as a title, that would be Robert Hawking's mantra. If you're still wondering why then you need to look up Stephen Hawking's profile. Robert Hawking is a British software engineer at Microsoft and also serves as the tech giant's product engineer. But most of all, Hawking is known for being the (eldest) son of award-winning physicist and cosmologist, Stephen Hawking.
Although not as famous and celebrated in the intellectual community as his father, Hawking sure has a track record of his own that makes him deserving of some accolades. Though he is far from attaining his father's height of fame, there are still interesting details about this expert who might one day fill the shoe of his erudite father, Stephen Hawking.
What Growing Up Was Like For Robert Hawking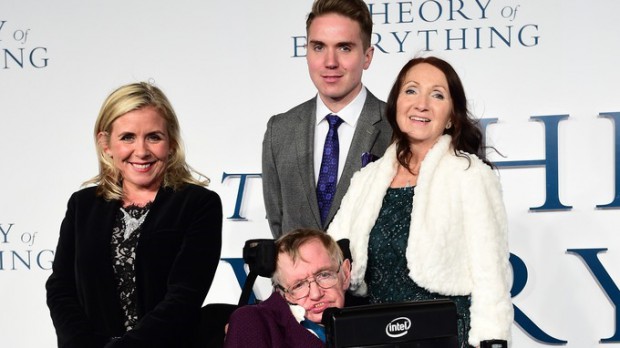 Robert Hawking was born in Hertfordshire, United Kingdom, on 19th May 1967. The UK native hails from an erudite family as his parents have been identified as Stephen and Jane Wilde Hawking. Stephen is the famed scientist known for his challenging thoughts and theories about the singularity and several other issues concerning the cosmos. Jane, on the other hand, is a writer, educator, and journalist best known for her memoirs.
Robert Hawking was raised in Hertfordshire alongside his brother and sister, Lucy and Timothy. While Timothy works with The Lego Group as a Brand Development Manager, Lucy took after her mother as a writer and journalist with several children science books under her belt. According to reports from Newsweek, the only daughter of Stephen Hawking collaborated with many scientists (including her late dad) to write her books. Lucy is equally a philanthropist and supports several charitable causes. She was married to Alex Mackenzie Smith and has a son William who is autistic.
Life wasn't all rosy for the Hawking children as their parents got divorced in 1995 after which Jane went into a second marriage with Jonathan Hellyer Jones. Unfortunately, Stephen Hawking passed on in 2018; the great scientist was diagnosed with motor neuron disease in 1963.
Robert Shared A Close Bond With His Father
As a young boy, Robert took a special liking to his father and would take care of him during the worst periods of his Amyotrophic Lateral Sclerosis (ALS) condition. The condition is also called Lou Gehrig's disease.
This attribute got noticed by his mum who, in her memoir; Travelling to Infinity: My Life with Stephen, admitted that her son was affectionate and empathetic and had to do things for his father that normal children really shouldn't have to do.
Eventually, Stephen Hawking himself admitted that Robert was the only one of his three children to take after him in the science sphere. However, as we have seen, Robert didn't exactly end up a cosmologist, but a software engineer who now works with Microsoft.
Contrary To Expectation, Robert Didn't Follow The Footsteps Of His Scientist Father
Being the first child of a theoretical physicist, cosmologist, and author, people really expected Robert Hawking to follow in his dad's footsteps and become a scientist. True to expectation, the young Robert actually showed interest in the sciences during his formative years and verbally expressed his desire to become a scientist in the future.
However, this was not to be as he chose to study software engineering instead, graduating from the prestigious University of Oxford with a degree in that discipline. He worked in information technology for several years while living in Canada before joining tech-giant, Microsoft Corporation, as a software engineer, as well as project engineer.
From what is perceivable, Robert appears to be among the type that is averse to sharing their life experiences with others on social media. Searches have shown that for now, the first son of Stephen Hawking has no social media accounts under his name. He cannot be found on Twitter, Instagram, or even Facebook.
What Is The Eldest Son Of Stephen Hawking Best Known For?
Although best known for being the son of Stephen Hawking, Robert's image took a whole new dimension after his mother's book, Travelling to Infinity: My Life with Stephen was adapted into The Theory of Everything. The 2014 blockbuster British biographical romantic drama film, was released in 2014.
The biographical drama film was an instant success among the viewing public. It featured Eddie Redmayne as Stephen Hawking, Felicity Jones as Jane Hawking, Tom Prior as 17-year-old Robert Hawking, Sophie Perry as 14-year-old Lucy Hawking, Finlay Wright-Stephens as 8-year-old Timothy Hawking, and others.
The movie recorded a genuine commercial success as it earned warm critiques and audience reception. It equally earned an honor from the prestigious Academy Award and recorded a huge success at the box office, grossing more than $35.8 million. Possibly, this venture made a notable impact on Robert Hawking's net worth.
How Much Is Robert Hawking Worth Now?
As of 2019, sources put the software engineer's net worth at about $70,000. Although it's unclear how much he earns annually, some sources have gone on to estimate his annual salary at over $150,000. However, an engineer of his ilk and level will surely earn enough to live a comfortable life.
Whether he earns enough or not, Robert Robert Hawking has no financial worries as he would be comfortably buoyed with what his deceased father left before passing away in 2018. Going by available reports, the great scientist Stephen Hawking left more than $20 million at his demise which was shared among his surviving family members, Robert inclusive. Since he inherited his share of his father's wealth, Robert's wealth skyrocketed to $5 million.
Robert Hawking Is Married With Two Kids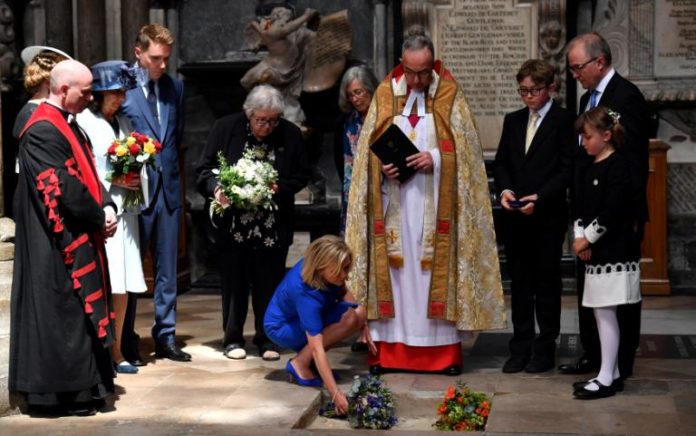 It is public knowledge that Robert Hawking is a family man as reports have revealed that he is married with two children; a son and a daughter. However, the software engineer is averse to bringing information about his wife and children to the public arena. Consequently, no one knows their names and their pictures cannot be accessed since their father is not on social media.
What we do know is that the first son of Stephen Hawking is a family-oriented man who loves to spend quality time with his wife and children; though they are no longer kids anymore. The Hawkings are current residents of Seattle, Washington.