Sibylle Szaggars is an accomplished painter and artist who is highly skilled in oil sketches, oil paintings, and watercolors. The German, who is also an environmental artist that uses her work to highlight the dangers of climate change, has had her work exhibited in various corners of the world, including Italy, America, Monaco, Japan, Germany, and England.
Apart from her illustrious career, Szaggars is also better known as the wife of distinguished Hollywood actor and director, Robert Redford. They tied the knot in 2009 after more than a decade long relationship. Find out more about her here, including her biography and what she does for a living.
Sibylle Szaggars Bio
Sibylle Szaggars was born on the 14th of April 1957 in Germany, specifically the city of Hamburg. There is not much information about her parents, possible siblings or educational background. One thing that is, however, known is that she is a natural born artist. She reportedly started sketching and painting while she was still a youngster.
During her teenage years, Szaggars had the opportunity to travel to different parts of the world with her family. They lived in exotic places such as Malaysia, Morocco, and different parts of Europe. This provided the young girl with the chance of experiencing and appreciating other people's cultures and traditions. It also provided her with enormous 'raw material' which would go on to form the subject of her art.
Sibylle Szaggars commenced her professional career in London in the 80s. She endured humble beginnings as her first studio was located in the roof of a warehouse in London. Due to the fact that she was just starting out, her work was confined to group exhibitions in galleries in the U.K. as well as her hometown of Hamburg. She made London her home until the 1990s when she relocated to Utah, United States.
Husband (Robert Redford)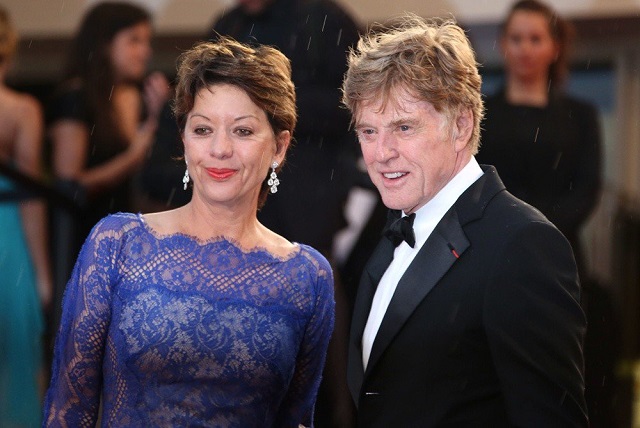 Sibylle Szaggars is married to distinguished Hollywood actor and director, Robert Redford. Her husband has appeared in many movies such as Inside Daisy Clover, Butch Cassidy and The Sundance Kid, The Sting, and All the President's Men. For his performances, he has received several accolades during his career, including the 1981 Academy Award for best director, the 2002 Academy Award for lifetime achievement, and the Presidential Medal of Freedom in 2016, among others.
Szaggars first met Redford, who founded the Sundance Film Festival, at the aforementioned film festival in the year 1996. They dated for 12 years before getting engaged in May 2008. They further did not waste any time in getting married as they tied the knot in July 2009 in Szaggars' hometown of Hamburg. She and her husband do not have any kids together. Redford, however, has four children from his first marriage. They are Scott (late), Shauna, David, and Amy.
This is not the first time that Szaggars is getting hitched. Her first marriage was in 1975 to fellow German and restaurant owner, Carl-Heinz Szaggars. They called it quits in 1980. Szaggars next tied the knot with another German, Friedrich Kurz. The exact timeline of this relationship is not known but they were together for about a decade before divorcing.
See Also:  Vanessa Nadal (Lin-Manuel Miranda's Wife) Bio, Education, Nationality, Parents
What does she do for a Living?
Sibylle Szaggars creates and exhibits artworks. Since commencing her career, she has participated in no less than 13 solo exhibitions and 20 group exhibitions. Her works have made the rounds in cities such as Lima, Tokyo, Salt Lake City, and Dusseldorf among others. Some of Szaggars' most notable works include an exhibition in San Francisco in 2001. The exhibit featured paintings and photographs inspired by the people's culture and landscape of Morocco.
Apart from creating and exhibiting art, Szaggars also runs a non-profit titled The Way of The Rain Inc. The foundation aims to use art as a tool for raising awareness about the earth and climate change. Sibylle Szaggars founded the non-profit which was spurred by one of her most important works till date, The Way of The Rain. She further serves as president and artistic director of the foundation.
The Way of The Rain is a multi-disciplinary work which she designed in collaboration with Icelandic musician, David Thor Jonsson. The work comprises of elements such as music, film, dance and spoken word, with Szaggars' large scale rain paintings forming the background. The work was inspired by the time that Szaggars spent in the New Mexico desert. She was fascinated by the heavy annual rains (otherwise known as monsoon) which nourishes the desert.