Robin Williams' movies and TV shows showed how the iconic figure built a brilliant acting career that has outlasted him, as his award-winning roles continue to speak loudly even after his demise. The Chicago native was a singer, comedian and seasoned actor who won several accolades for his outstanding performances. They include one Academy Award from four nominations, six Golden Globe Awards, two Primetime Emmy Awards, four Grammy Awards, and two Screen Actors Guild Awards.
After a long battle with Lewy body dementia, Robin Williams hung himself in his home at Paradise Cay, California on the 11th of August 2014.
The iconic actor was born in Chicago, Illinois on the 21st of July 1951. His parents; Robert Fitzgerald and Laurie McLaurin raised him and his two elder half brothers in a handful of places as both of his parents were busy with work. He revealed that his mother was one of the reasons he took up comedy as he tried to make her laugh to gain her attention.
Williams schooled at Gorton Elementary school, Deer Path Junior High School, Detroit Country Day School, Redwood High School, and briefly at Claremont Men's College before dropping out to pursue a career in acting. He studied Theatre in the College of Marin, Kentfield, California.
In 1973, he obtained a scholarship to study at the prestigious Julliard School, New York. Although he left without graduating, he learned some invaluable life and career lessons as his career soon after took off. His first acting role was in 1977 in the comedy TV program, Laugh-In. He then featured as Mork in Mork & Mindy which was very successful. In total, Robin Williams has featured in about 76 movies and 37 television series. Here is a list of some of his movies and TV shows ranked from best to worst.
List of Robin Williams Movies and TV Shows
1. Good Will Hunting (1997)
IMDB: 8.3/10
Rotten Tomatoes: 97%
Metacritic: 70%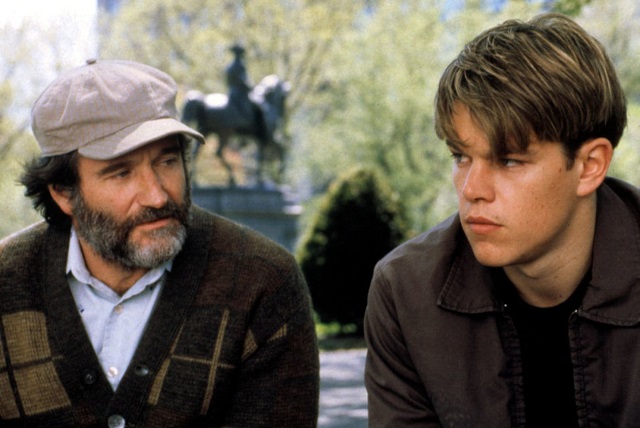 Good Will Hunting is one of Robin Williams movies that scored great success with critics and in the box office, as it made $225.9 million from a budget of $10 million. It also got nominated for 9 Academy Awards, winning 2 as Williams took home one for Best Supporting Actor. The movie also received 4 Golden Globe nominations, winning 1, and 4 Screen Actors Guild Awards nominations, winning 1.
2. Dead Poets Society (1989)
IMDB: 8.1/10
Rotten Tomatoes: 84%
Metacritic: 79%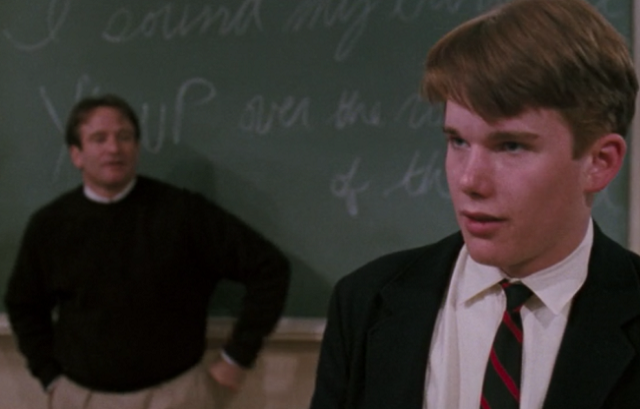 Dead Poets Society is a drama film that highlights the story of an English teacher who inspires his students with his poetry teaching. Aside from making $235.9 million from a $16.4 million budget, the film, which was described as solid, smart and entertaining, won several prestigious awards and was rated 84% on Rotten Tomatoes. Williams himself was largely praised for his graceful performance.
3. Good Morning, Vietnam (1987)
IMDB: 7.3/10
Rotten Tomatoes: 89%
Metacritic: 67%
Good Morning, Vietnam gave the late Robin Williams the opportunity to combine his stand-up material with a serious narrative. The movie not only received outstanding reviews from critics but also earned an Oscar nomination for Williams who further won his first Golden Globe Award for his performance in the movie. It was also a success in the box office, becoming one of the most successful films of 1987.
4. Aladdin (1992)
IMDB: 8/10
Rotten Tomatoes: 95%
Metacritic: 86%
Aladdin is the only animated film to make the list of Robin Williams movies and TV shows. The actor lent his voice to the character of Genie in a movie that became an all-around success after raking in a staggering $504 million from a budget of $28 million in the box office. Robin received high praise for his performance and received a Golden Globe and MTV Award for his effort.
5. Mrs. Doubtfire (1993)
IMDB: 7.1/10
Rotten Tomatoes: 70%
Metacritic: 53%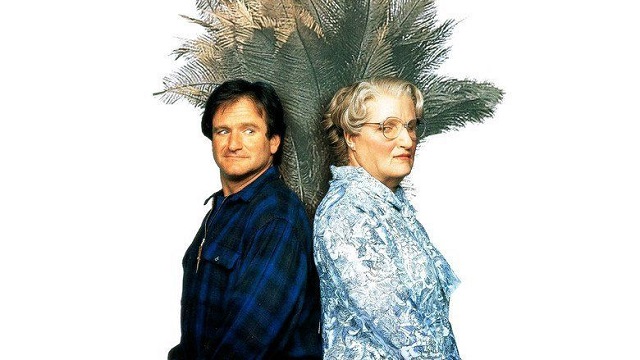 Mrs. Doubtfire showcases Robin's strong attributes as a versatile actor. The movie explores the themes of separation and divorce and how it affects a family as it follows the life of a divorced actor who dresses up as a woman and housekeeper in other to interact with his children.
The movie was a huge success as it made more than seventeen times ($441.3 million) its actual budget ($25 million) at the box office. While the reaction of critics was mixed, it still went ahead to win an Academy Award and 2 Golden Globe Awards.
6. Mork & Mindy (1978 -1982)
IMDB: 7.7/10
Rotten Tomatoes: 80%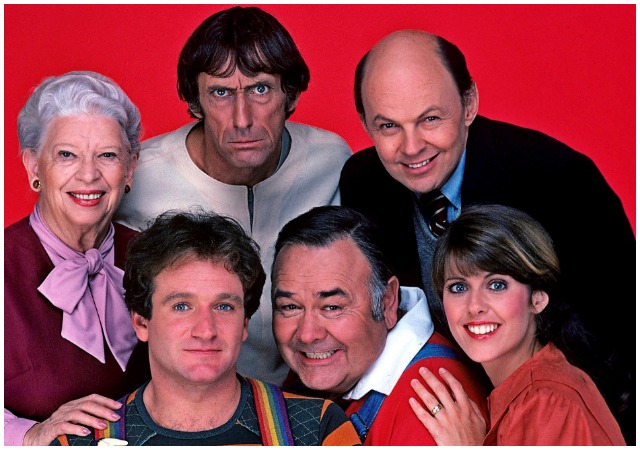 Spun-off from an episode of Happy Days, this sitcom had Williams playing the role of Mork. The first season got nominated for 2 Primetime Emmy Awards while the other 3 seasons were averagely received.
7. The Crazy Ones (2013-2014)
IMDB: 7/10
Rotten Tomatoes: 54%
Metacritic:  58%
The Crazy Ones is loosely based on the experiences of veteran TV producer John R. Montgomery while he was working with an advertising company in Chicago. Sadly, this was the last project from this list of Robin Williams movies and TV series that the actor featured in before his demise.
8. Hook (1991)
IMDB: 6.8/10
Rotten Tomatoes: 29%
Metacritic: 52%
Despite Hook's box office success, grossing $300.9 from a budget of $70 million, it received mixed reactions from critics with average approval ratings on Rotten Tomatoes and Metacritic.
9. Toys (1992)
IMDB: 5.1/10
Rotten Tomatoes: 29%
Metacritic: 40%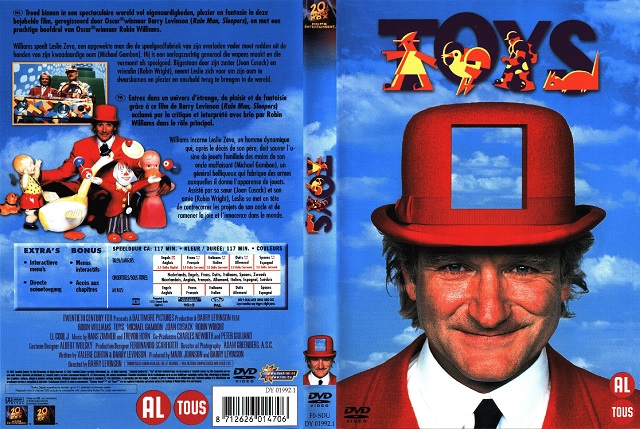 Toys was a failure at the box office, grossing only $23.3 million from a budget of $50 million despite the fantasy movie boasting an impressive cast. Critics also panned the film that received a 30% rating on Rotten Tomatoes and has been described as overlong and overproduced.
10. RV (2006)
IMDB: 5.6/10
Rotten Tomatoes: 24%
Metacritic:  33%
This Robin Williams movie could not be saved by his charisma as critics described the family road comedy as an unoriginal but occasionally funny film. It was rated 23% on Rotten Tomatoes and was ranked 33 out of 100 on Metacritic.