Roman Gabriel made history as the first Filipino-American quarterback in the NFL. He went on to build an iconic career, enjoying the best years of his career in the late 60s and early 70s. The legendary player spent eleven seasons with the Los Angeles Rams and his last five seasons with the Philadelphia Eagles. Roman Gabriel's personal life also drew significant interest from fans. The football player has been married three times.
He was married to Lisa Katolin, Tedra Bidwell, and Suzanne Horton, resulting in five children's birth – four sons and one daughter. His first marriage was to Suzanne, and it produced his first three sons.
Roman Gabriel's First Wife, Suzanne Horton, Was His High School Girlfriend
Married: 1960 – 1971
Children: Three
Roman Gabriel has been married to three different women whom he later got separated from. His first marriage was with Suzanne Horton, whom he married in 1960. The two met in high school at New Hanover High School, where Roman, despite suffering from asthma, played high school football.
Roman graduated from New Hanover in 1958 and headed to North Carolina State University for his college football. Two years into college, he got married to Suzanne Horton. At the moment, it is unknown if the couple attended the same college. During their marriage, Roman completed a high-performance college career and joined the Los Angeles Rams as the number two pick in the 1962 NFL Draft.
They also gave birth to three children, the sons Roman III Gabriel, Ram Allen Gabriel, and Rory Jay. Despite having one of the best periods of his life with Suzanne, the couple got divorced in 1971, after eleven years of marriage. The cause of their separation remains unknown.
His Next Marriage Was To Tedra Bidwell, An Air Freight Company Secretary 
Married: 1972 – 1980
Children: One
The circumstances that led to the end of his first marriage remains out of public reach. Thus, we cannot say if Roman was already dating his second wife, Tedra Lynn Bidwell, before his divorce. However, it did not take long after he and Suzanne officially parted ways for him to start another marital life with Tedra.
On January 29, 1972, the Los Angeles Rams quarterback got married to Tedra Bidwell, a secretary for an air freight company. At the time of their marriage, Tedra was 21 years of age, with a ten-year age difference. Beyond the wedding, 1972 was a significant year for Roman. He also left the Los Angeles Rams in the same year after eleven seasons.
Roman and Tedra's marriage did not last as long as his first marriage. They parted ways in 1980, after eight years of being husband and wife. Before court documents officially ended their partnership in August, they had one child together, Brandon Gabriel.
Roman Gabriel's Last Marriage to Lisa Ann Katolin Lasted 25 Years
Marriage: 1980 – 2005
Children: One
Though we are not sure why each of Roman Gabriel's marriages ended, it is worth noting that his longest marriage ever came after he had retired from football. Roman got married to Lisa Ann Katolin in July 1980, a few months after completing his divorce from Lisa. The Rams icon had retired from professional football three years earlier, in 1977, after spending five years with the Philadelphia Eagles.
He started his head football coaching career in the same year her married Tedra, having presumably met her when he was an assistant coach under Ray Butcher at College of the Desert.
Roman Gabriel and Lisa Ann Katolin got married in Rancho Mirage at the Palomino Ranch. The wedding was an elegant affair with more than 400 guests. The reception was at Marriott's Rancho Las Palmas Resort, with names like Marlin McKeever and Myron Pattios in attendance.
For Lisa, who is the daughter of Robert and Norma Katolin, and a former sports information director, it was her first marriage, and it was, at the very least, a lengthy one. They were together until 2005, during which she gave birth to the former Rams' only daughter, Amber Noel.
While they were together, Lisa and Roman were deeply committed to charity work. As a couple, they promoted celebrity golf tournaments for causes like leukaemia, multiple sclerosis, and muscular dystrophy. Their work also benefited the Special Olympics and Salvation Army. But despite more than two decades together, they eventually went their separate ways.
Grouchiness And A Self-Confessed Ignorance Has Kept Roman Gabriel from a Lasting Relationship With His Children And Wives
While his marriages' timeline suggests active professional football played a role, Roman puts his failed marriages down to his personality traits. In an interview with the Los Angeles Times, he blamed his grouchiness and ignorance for why no one in his life has chosen to stick around.
Besides his wives, it also includes his children, whom he admits he was not a great father to and estranged from. He has at least three grandchildren, one of whom he has never met and two he had not seen in years, as of 2007. It is perhaps why none of his children has a public presence attached to him, with the closest being Roman III Gabriel, from his first marriage.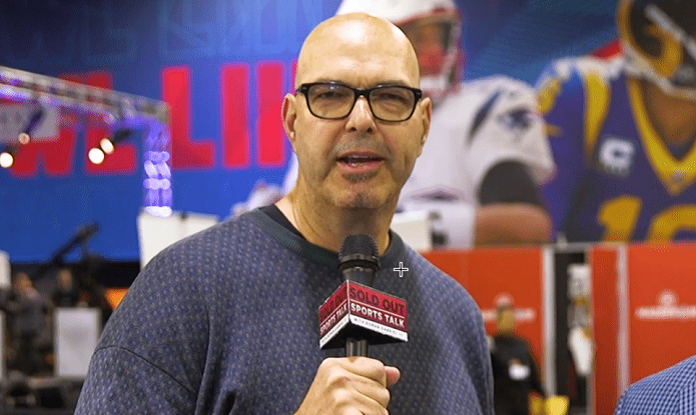 Roman III is a radio host, motivational speaker, and evangelist. He is the president of Sold Out Ministries and a member of Mount Vernon Baptist Church in Boone, North Carolina. His ministry focuses on using Super Bowl week to propagate the gospel by interviewing NFL players about their faith.
He has spoken to thousands of middle and high school students on staying drug and alcohol-free as a motivational speaker. He also hosts a radio program, Sports Talk, on American Family Radio, syndicated across 200 cities. Before he took up a Christian ministry career, he played pro football for the Oakland Raiders until a neck injury ended his career.
He Now Lives a Quiet Life in Wilmington, North Carolina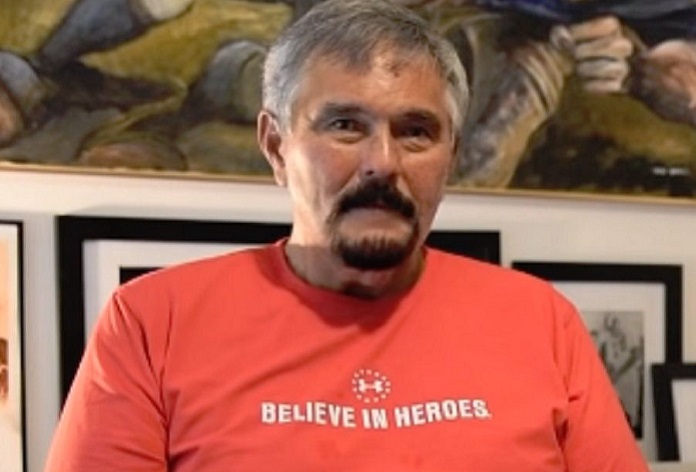 Qualities like combativeness and bullheadedness made Roman Gabriel an accomplished football player. However, they were not effective qualities in his personal life. Thus, the Los Angeles Rams icon appears to be living a secluded life alone in an apartment in Wilmington, North Carolina.
After a brief head coaching career, where he coached California State Polytechnic University, Pomona, and Raleigh-Durham Skyhawks in the World League of American Football, he retired entirely from the sport. Five years before he and Lisa divorced, he suffered a major stroke, a possible contributor to his now quiet life.
His most recent presence in the news came in August 2020. The National Quarterback Club inducted him into the National Quarterback Hall of Fame, alongside other icons like Doug Williams, Kurt Warner, and James Harris. It might not be the family connection he desires, but it is a worthy recognition of the professional years of the football icon.