You've seen Rufus Sewell in movies like A Knight's Tale, Dangerous Beauty, The Legend of Zorro, and Amazing Grace. The English actor is a well-known film and stage performer who is also one of the best and most recognizable talents to come out of the European island.
One aspect of Sewell's life that most people might not be familiar with, however, is his love life. Since making his professional debut in 1991, the actor has been in two marriages; the first to Yasmin Abdallah and another to Amy Gardner. While he has found professional success, he is yet to replicate this in his marital life.
Rufus Sewell Met His First Wife in Australia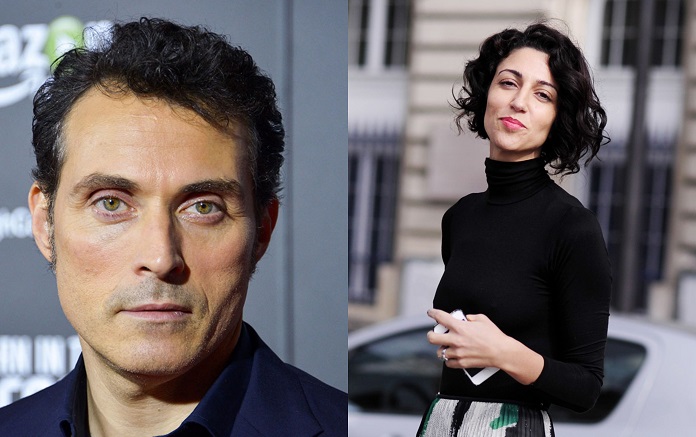 Rufus Sewell was in the first decade of his career when he met fashion journalist, Yasmin Abdallah, in 1998 in Australia. The two of them entered a whirlwind romance that led to marriage within a year in 1999.
Rufus and Yasmin got married on May 24, 1999, and their union lasted for nine months. Because they shared no children, the couple had a swift end to their marriage. The exact cause of the divorce never made it out to the press but a quoted source said it ended because Yasmin 'was a bit messed up'.
Despite ending their marriage almost two decades ago, Yasmin, who has since remarried, continues to use Rufus' last name. In many quarters, the fashion journalist and consultant still goes by the name, Yasmin Sewell.
Rufus and Amy Gardner Were Together for Six Years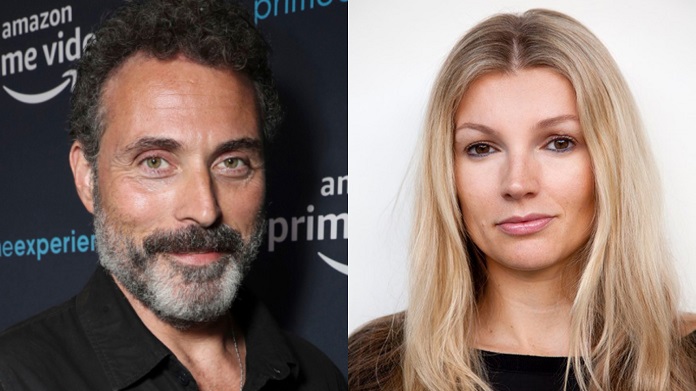 In 2001, Rufus Sewell began a new relationship, this time with Amy Gardner, a notable scriptwriter, and producer. There is little information regarding how they met but based on their respective professions, there are only so many guesses.
The pair dated for three years between 2001 and 2004. During this time, they welcomed their only child, William Douglas Sewell, who was born one year into their affair. After raising a child together for three years, the couple took things to the next level and got married. They held their wedding on February 7, 2004, but it turned out to be that they were better off as co-parents and boyfriend/girlfriend than as husband and wife because just two years and ten months into their marriage, they got divorced.
Based on reports from news outlets and gossip tabloids, Amy initiated the divorce for reasons yet to be confirmed. Some have alleged she quit the marriage in favor of a relationship with the restaurant tycoon, Will Rickers.
See Also: Craig Robinson (actor): Wife, Height, His Bio, and Weight Loss Achievement
He Welcomed Another Child Outside of Wedlock
Although he did not find success in his two marriages, Rufus Swell did not give up on expanding his family. Already a father to a boy via his marriage to Amy Gardner, he added another child, a girl named Lola via a relationship with Japanese-American personality, Ami Komai.
Rufus and Komai, who is a hairstylist and the founder and Editor-In-Chief of BRIGHT LITE magazine, started dating in 2009. They met on the set of the TV show, Eleventh Hour. Unlike his previous notable relationships, this one did not lead to marriage even though they welcomed a daughter five years into their relationship.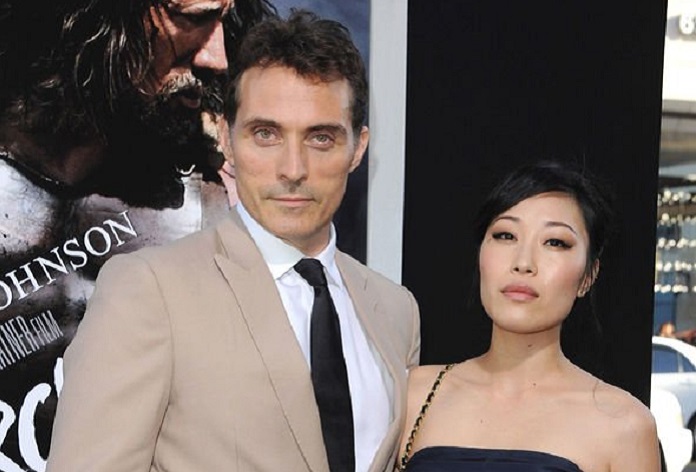 Generally known to keep his personal life out of the press, Rufus has expressed his love for his children, especially his daughter, Lola. He once admitted during an interview with BBC that he found it challenging to work far away from her. He went as far as proclaiming he wouldn't have starred in the show, The Pale Horse if his daughter hadn't agreed to join him in London where it was filmed.
Since they began dating in 2009, Rufus and Swell have remained together, making it the longest relationship of his adult life. The couple resides in Los Angeles, California.
Other Notable People Rufus Had Dated
If there is a stereotypical idea of handsome actors in the movie industry, there is no doubt that Rufus Sewell does not fit squarely in it. However, there is also no doubt that there are certain elements that are attractive about the actor, at least, a few actresses think so.
Since making his professional debut as an actor, he has been in a relationship with several British actresses, according to WhosDatedWho.com. The first was with Helen McCrory who is known for her portrayal of Cherie Blair in The Queen. The exact timeline of their relationship is unknown, however, Helen has since married actor Damian Lewis and they have two children.
Rufus Sewell was also in a relationship with British model Catalina Guirado. Like his reported relationship with McCrory, the exact timeline of their affair is yet to be determined.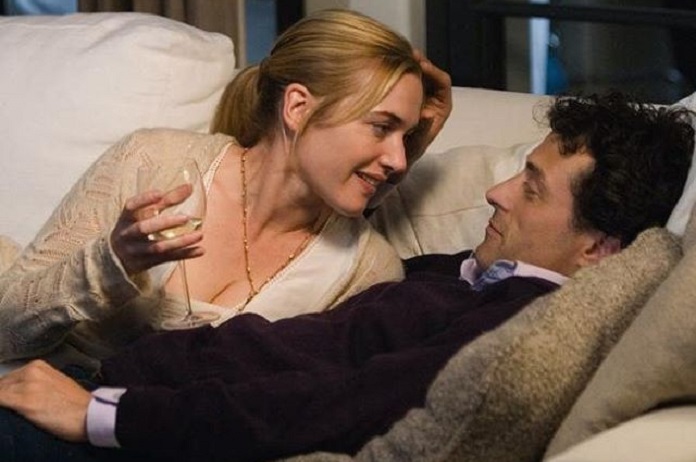 Another very famous person he dated was Academy Award-winning actress, Kate Winslet. The two of them starred as a couple in the 2006 film, The Holiday. Prior to that, they had dated for three months between 1995 and 1996.
Rumour had it that Helena Bonham Carter and Rufus Sewell were once together, but it was never confirmed. He did, however, date British actress Donna Air for three months in 2000.
Rufus Sewell Dated Alice Eve Even Though She Was 15 Years His Junior
Dissecting Rufus Sewell's love life would not be complete without talking about his relationship with British actress Alice Eve. The two of them dated between 2006 and 2008 after meeting on the set of a play titled Rock 'N' Roll.
Despite their substantial age difference, his relationship with Alice for a long time looked solid. That, of course, was until the expansion of his career into Hollywood began to take its toll. At the time, Rufus Sewell had to share his time between Los Angeles and London, and his inability to give the relationship proper attention eventually led to its end.
The affair was Rufus' last known relationship before he began his long-term relationship with Ami Komai, which has remained to date. Alice Eve, on the other hand, married her high school lover, Alex Cowper-Smith. They were together between 2014 and 2017.
Overall, since he made his debut in the 1991 film, Twenty-One, where he played the character of Bobby, Rufus has officially dated eight women and has been married to two of them. Except for his current girlfriend, every single ex-girlfriend of his is British.