Ruth Kearney is an actress that hails from the Republic of Ireland. Ireland has produced some of the most famous writers of the world and is a place well known for its music. A lot of Irish people have moved from their native homeland to other parts of the world to establish themselves, and Ruth Kearney is no different. Kearney is currently married to fellow actor Theo James, who received widespread fame when he was cast in the role of Tobias 'Four' Eaton in the widely successful Divergent movie franchise. If you are here right now, then it means you're looking for details about Ruth Kearney. We've got you covered on that, so keep on reading to learn her age, net worth, and all about Theo James' Wife.
Ruth Kearney's Bio & Age
Ruth Kearney was born on the 11th of November, 1984 in London, England. She was born to Irish parents, and when she was five the family relocated to Dublin, Ireland. Kearney went to St. Andrew's College and then Trinity College, also in Dublin. At the latter college, she studied Drama and Classics and graduated with honors. She went on to receive acting lessons at the Bristol Old Vic Theatre School, where she graduated from in 2009.
Ruth Kearney has mentioned that convincing her family about her career choice was not a difficult thing to do. Her mother and grandmother were already into theatre, even though she ended up being the only one to take up acting professionally. She has also mentioned that her love for the stage was fostered at a very young age, and the passion stayed true.
Career
Ruth Kearney started off her career in theatre productions before she found herself on television. She was in Man of Mode with Theo James and Antonia Thomas. Other productions she was in are On the Razzle, Oh! What a Lovely War, Three Sisters, and Othello. In the same year as her graduation from Old Vic, she was in the TV Drama Gracie! as the character Mariam.
See Also: Emory Cohen – Bio, Height, Age, Net Worth, Girlfriend Or Wife
Her breakthrough role came in 2010 when she was cast in the leading role of Jess Parker in the ITV science fiction series Primeval. She joined the cast in 2011 and appeared in the fourth and fifth seasons of the show. Ruth Kearney guest-starred for two episodes in the BBC One medical drama series Holby City. She got to be a guest star in the FX political drama series Tyrant in 2014 and received a recurring role the following year as Daisy in the drama series The Following. Her next lead role was as the character London in the Netflix comedy series Flaked. She stars alongside Will Arnett and David Sullivan. In 2017 she appeared for two episodes of the comedy series Get Shorty, a television adaptation of the 1990 novel with the same name.
All About Theo James' Wife
Marriage and Husband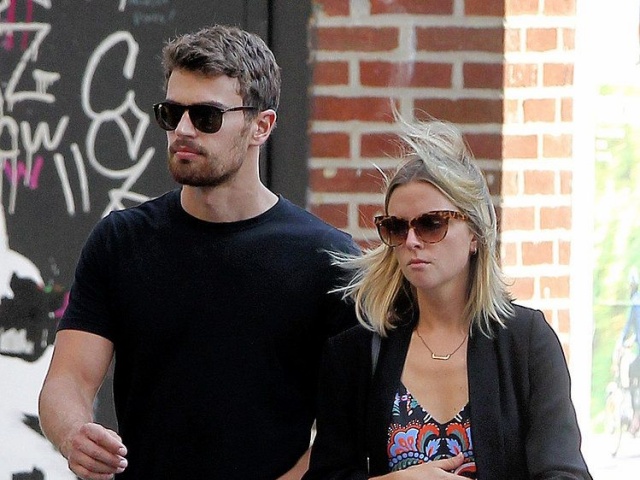 While she was at the Bristol Old Vic Theatre School, Ruth Kearney met Theo James. Theo James, whose full name is Theodore Peter James Kinnaird Taptiklis, is an English actor, singer, and model. In 2015 he became a brand ambassador for the highly successful fragrance maker Hugo Boss. Ruth Kearney and James connected, and in 2009 they began dating each other. While rumors circulated that Theo James was actually dating actress Shailene Woodley, they were unfounded. The two only shared a romance in the Divergent movie franchise. On the 25th of August, 2018, the couple tied the knot at the Islington Town Hall. The couple does not have any children together yet, but neither of them has openly rejected the idea of having children in the time to come.
Ruth Kearney's Net Worth and Salary
Ruth Kearney's acting career has spanned over a decade. She has appeared in theatrical productions, television series, and even movies. It'll make sense then if she had a nice net worth to her name… and she does, at an estimated value of $2 million.
Height and Body Measurements
Ruth Kearney has an average height of 5 feet 4 inches / 1.63 meters, and a body weight of 52 kg / 114.6 pounds. These proportions are on par with a large percentage of women, and Kearney rocks her measurements with confidence. She has bust-waist-hip measurements of 33-24-32 inches. Kearney has blonde hair and blue eyes.