Ryan Gosling is easily considered one of the most iconic actors of his generation. Though the actor does his best to maintain a low profile, his projects consistently make front-page news. For those who do not have an idea of who he is, Ryan Gosling is a child actor who appeared regularly in The Mickey Mouse Clubhouse show and has since starred in box office successes like The Notebook, Blue Valentine, Drive and La La Land, with the latter earning him a Golden Globe Award. Without being told, the actor has quite an interesting resume; but there is more to him than his illustrious acting career.
Ryan Gosling Was Born In London, Ontario
Ryan Gosling was born on the 12th of November, 1980 in London, Ontario as one of two children born to a traveling paper salesman – Thomas Ray Gosling and a secretary, Donna. Because of his father's job, his family moved around a lot. His parents, who were devoted Mormons, got a divorce when the actor was thirteen and he was subsequently left primarily in the care of his mother.
His parents are of French-Canadian, German, English, Scottish, and Irish descent. Ryan Gosling has an elder sister named Mandi Gosling who has been his support system right from the very start. Mandi is very dear to him and he has often taken her to a few Oscar award shows, showcasing her to the whole world.
Gosling was a student at Gladstone Public School, he later moved to Cornwall Collegiate and Vocational School before attending Lester B. Pearson High School.
He Began Acting At A Young Age
Ryan was one child who wanted to grow up quickly and disliked anyone who regarded him as a child. It was also at this period of his life that he developed a flair for acting. The actor was passion driven as a child. He got influenced by the movie, First Blood and tried to practice the movie's scenes with steak knives on other children in his school which later led to his suspension after which he was homeschooled by his mother. Ryan wasn't exactly cool-headed during his childhood, in fact, his academics suffered greatly and he was later evaluated for Attention Deficit Hyperactivity Disorder (ADHD) but was not diagnosed with it.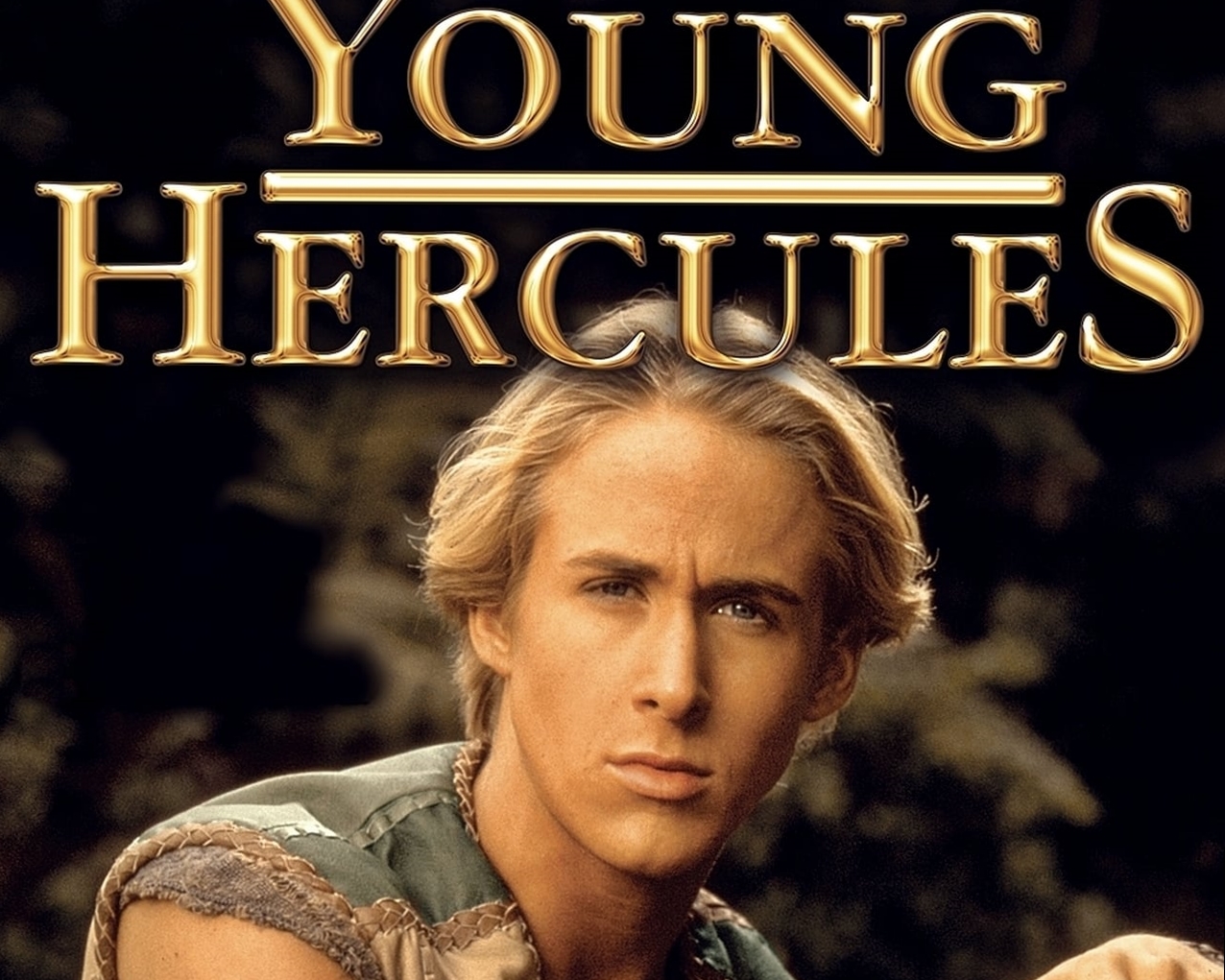 Ryan Gosling took to the path of acting when he was twelve years old. From 1993 to 1995, he appeared on The Mickey Mouse Club show on the Disney Channel. He was roommates with the singer, Justin Timberlake during their days on the TV show; sources say that at some point, the singer's mother often acted as Ryan's legal guardian. He left The Mickey Mouse Clubhouse show when it was canceled in 1995 and returned to Canada. He later took up a role in the family entertainment series, Are You Afraid of The Dark? in the same year and also featured in Goosebumps in the following year.
Eventually, Ryan Gosling dropped out of high school when he was 17 with the intent of concentrating fully on his acting career. The following year, he left Canada for New Zealand and appeared in the FOX Kids series; Young Hercules from 1998 to 1999, playing a titular role in 50 episodes of the show. He, afterward, got a spot with Vancouver Sun but later left the show.
The Actor Gained Global Recognition In The 2000s
After years of landing minor roles, the versatile actor decided to move into serious acting. He landed a supporting role in the 2000 sports drama film, Remember the Titans, and then a lead role as a neo-nazi (Daniel Balint) in the 2001 film, The Believer. From 2002 to 2003, he scored the roles of Richard Haywood in Murder by Numbers, Roy Chutney in The Slaughter Rule, and Leland P. Fitzgerald in The United States of Leland.
Ryan Gosling then landed his big break in 2004 when he starred alongside Rachel McAdams in The Notebook. The romantic drama film shaped the actor's career afterward, as his performance in the film earned him many accolades including an MTV Movie Award and Four Teen Choice Awards. The movie, which was produced with a budget of $29 million, grossed more than $115 million at the worldwide box office.
Gosling further came to the limelight once again with his portrayal of a drug-addicted junior high school teacher (Dan Dunne) in the 2006 film, Half-Nelson. His performance in the movie was critically acclaimed as he got nominated for an Academy Award. The movie was also commercially successful and earned over $4 million at the global box office on a budget of $700,000.
Having been regarded as one of the finest actors working in contemporary movies, Ryan Gosling was handed an invitation to become a member of the Academy of Motion Picture Arts and Sciences (AMPAS) in the year 2007. In the same year, he gained his first Golden Globe Award nomination for Best Actor following his performance in Lars and the Real Girl. Subsequently, he starred in box office hit movie, Fracture which grossed more than $91 million at the worldwide box office on a budget of $10 million.
The child prodigy then took a sabbatical from 2007 till 2010. Upon his return, he featured in five movies within the space of a year and was perfect in most of his roles, hence attaining massive fame in the local and international level.
'Crazy, Stupid, Love' And His Other Career Defining Roles
Heading back to the acting scene in 2010, Ryan Gosling starred in the romantic drama film, Blue Valentine which was also commercially successful, having earned $12 million worldwide on a budget of $1 million. Gosling's performance earned him another Golden Globe Award nod for Best Actor. He went on to feature in All Good Things the same year before establishing himself as one of Hollywood's finest actors with his portrayals in three blockbuster movies – Crazy, Stupid, Love, Drive, and The Ides of March, all released in the year 2011.
He subsequently gained two Golden Globe Award nominations for Best Actor for his roles in Crazy, Stupid, Love and The Ides of March. Between 2012 and 2015, Ryan Gosling was cast in The Place Beyond the Pines, Only God Forgives, and Gangster Squad. Later in 2015, he scored a role in the critically and commercially successful movie, The Big Short, and unsurprisingly, his portrayal of Jared Vennett was critically acclaimed.
He then went on to land his second Oscar nod and equally claim his first Golden Globe Award win for Best Actor for his role in the 2017 musical, La La Land. The film grossed more than $440 million on a budget of $30 million, becoming one of Gosling's most commercially successful acting projects. Afterward, he landed roles in Song to Song (2017), Blade Runner 2049 (2017), and First Man (2018).
Ryan Gosling's Net Worth Is Proof Of His Successful Career
When it comes to the actor's financial value, he can easily boast of an enviable net worth. He is evidently not a newbie in the industry and has excelled in most of his roles.
Ryan Gosling has also used music to bolster his income, having released an eponymous studio album with his band, Dead Man's Bones, in 2009. The album's singles included 'You Always Hurt the One You Love', 'A Lovely Night', and 'City of Stars'.
Ryan is also a businessman who serves as the co-owner of Moroccan restaurant called Tagine situated in Beverly Hills, California. According to credible sources, the actor, director, and producer has an estimated net worth of $70 million.
The Hollywood Star Ventured Into Directing In 2014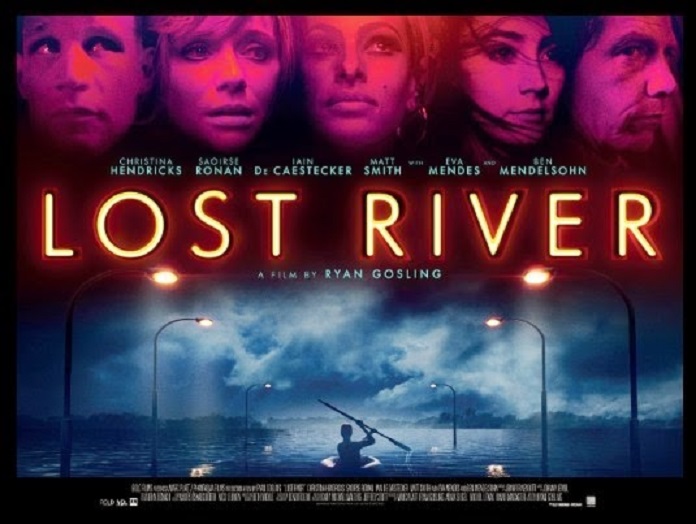 In the year 2014, the Young Hercules star took to the path of film directing after taking a year break from acting. He made his directorial debut with the mystery drama film, Lost River. Although the movie garnered negative reviews, it moved on to compete in the Un Certain Regard section at the Cannes Film Festival held in 2014. The movie also featured Ryan Gosling's partner, Eva Mendes as a cabaret show performer.
So far, the actor has only directed one film but has been working as an executive producer since 2010 after he first produced the romantic drama film, Blue Valentine. He has subsequently served as the executive producer of a TV documentary, ReGeneration (2010), and of the movies, Only God Forgives (2013), White Shadow (2013), and Lost River (2014).
He Met His Partner, Eva Mendes, On A Movie Set
Ryan and Eva fell in love with each other while filming the drama movie, The Place Beyond the Pines where the actors were cast as former lovers. Soon after, they began spending time together off-set and were spotted getting cozy while hanging out in Disneyland. Later, in 2012, they appeared together in Funny or Die's Drunk History Christmas video.
The two eventually made the relationship public when they made their red carpet debut during the premiere of The Place Beyond the Pines at the Toronto International Film Festival in September 2012. The couple had known each other prior to kicking off their relationship on the set of The Place Beyond the Pines in 2011. They have since encountered a few bumps in their relationship but have decided to stay together fighting through all odds.
Having had the best experience of her acting career working with her beau, Eva Mendes – who is famously known for her roles in Hitch and Ghost Rider – once again worked alongside Gosling in his directorial debut, Lost River, as previously mentioned.
The Couple Has A Seemingly Idyll Family Life
It is no news that Ryan Gosling isn't married but he has been in a long term relationship with Eva Mendes. The two are reportedly not interested in marriage. However, they share two daughters together – Esmeralda Amada Gosling, born on 12 September 2014, and Amada Lee Gosling born on 29 April 2016. They named their first daughter after their favorite character Esmeralda from the Victor Hugo novel, "The Hunchback of Notre Dame" while her second name Amada is that of Mendes' grandmother which means "Beloved" in Spanish. Their second daughter also was christened after Eva Mendes' grandmother, Amada.
The couple has successfully kept their family life away from the media, having preferred to stay private. As such, they don't post pictures of their kids or their family time together on social media. Although they hardly make public appearances together, in September 2017, the lovely couple graced the after party of Saturday Night Live after Ryan hosted the show. They are apparently in a loving relationship as the Blue Valentine actor's shout out to his lady during his acceptance speech at the 2017 Golden Globe Awards show points to that.