South African Actor Jesse Suntele has won the second season of BET's 'Top Actor Africa'. BET announced that the 23 year old Actor has been voted Top Actor Africa in the grand final of the channel's reality contest.
He emerged winner after he beat fellow contestants Shamilla Miller (South Africa) and Alex Khayo (Kenya) in the final episode of the series which aired on BET (DStv channel 129) on 24 May 2016.
The actor Jesse Suntele was then awarded a cheque for $10 000, a 12-month contract with international talent agency J. Pervis Talent Agency, and access to Hollywood auditions.
See Also: It's Ghollywood Vs Nollywood In This Week's Episode Of The Lip Sync Battle Africa
The prizes were very well deserved considering the fact that to emerge the top actor, Jesse Suntele had to dominate challenges and leave a strong impression on judges Zikhona Sodlaka, Brandon Auret (District 9 and Chappie), stunt expert Ciprian Florian and the BET viewers at home who voted online for their favorite contestant.
In fact, martial arts and varied stunt work were among the skills that actor Jesse Suntele had to master, all the while delivering a convincing performance in the Action Movie challenge.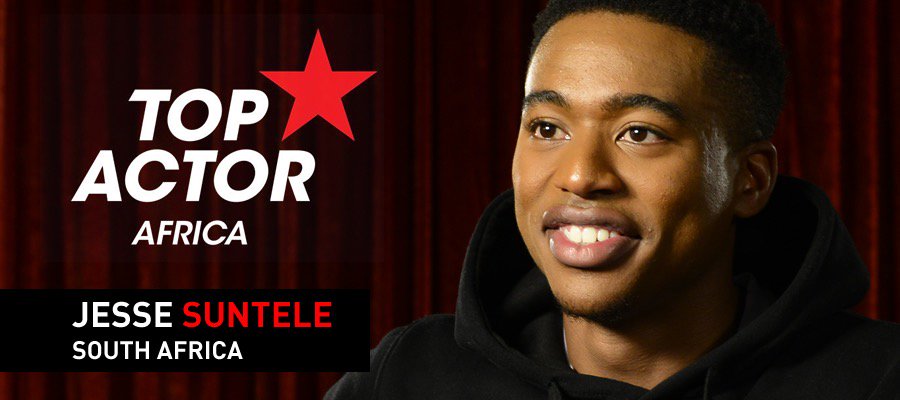 Jesse Suntele was actually trained formally as a sound engineer, he discovered his love for acting while participating in numerous school plays. The occasion of landing his very first professional audition, enabled him realize that more than the passion, he had a genuine talent and flair for acting.
As an actor, Jesse Suntele went on to act in numerous commercials and has appeared on the South African drama series Ashes to Ashes.
Speaking after his win, Suntele said;
"I'm extremely proud of myself and of the other finalists, Shamilla and Alex. Those two will never know how much they pushed me and played a part in how hard I had to work for this. They won't ever know the impact they've made in my life and I'm grateful to have met them and I'm honored to be an actor alongside them."
See Also: 007 On Heels – It's Jane Not James Bond
The vice president of BET, Monde Twala also congratulated him on his win stating;
"Congratulations to Suntele on his well-deserved success. He is a fantastic actor with immense talent and it's been awe-inspiring to watch his craft grow and develop over the course of Top Actor Africa. We look forward to seeing his name in lights and his career blossoming from this point forward."
The creator and executive producer of the show, Samad David, then gave us a glimpse of some of the hurdles the new Top Actor Africa winner had to face as he revealed;
"Tonight was a proud moment for us all. This moment in Top Actor Africa history belongs to Suntele, whose journey from the audition process to the finale was not an easy one. Suntele didn't show up performance wise in the Theatre challenge and later was almost completely eliminated in the Shakespeare challenge due to self-doubt. Through the struggles, he found a way to come back stronger than ever challenge after challenge. A hard fought victory indeed."