Safaricom's business internet bundles have become even more essential as the world grows more reliant on the internet with each passing day. The internet is critical in conducting day-to-day activities and more people are getting introduced to it every single day.
Businesses are also not left out as almost every business entity requires the internet to conduct one form of transaction or the other. Some companies are partially dependent on the internet, while others are wholly reliant and cannot function without it. Safaricom identifies with this need and has swiftly moved to create a solution that covers businesses on different levels. Their internet bundles help enterprises of all sizes continue to carry out their activities efficiently.
What You Should Know About Safaricom Internet Bundle Plans for Businesses
Safaricom business fiber is a cost-friendly and easily accessible innovation specially designed for small and medium scale enterprises. It is designed to cater to the internet needs of businesses swiftly and it's cheap. These plans differ from other Safaricom data or internet bundles in the sense that it is exclusive to only small and medium enterprises (SMEs).
Safaricom is aware that spending money on the internet for your business can be an exorbitant venture. This is especially true for companies that are not large corporations or conglomerates.
This was the driving force behind creating an internet plan that will serve the need of these modest businesses in a stress-free manner. Safaricom business internet package is not just cheap; it is also straightforward to install.
On installation, the customer will receive the following:
Fibre – a free Wi-Fi enabled router that will remain the property of Safaricom and should be returned once the service is terminated.
LTE – internal Wi-Fi enabled router and sim card with the customer getting an indoor kit. Alternatively, an external antenna and a Wi-Fi enabled router with a sim card would be issued. It will be purchased by the customer and becomes their property.
Requirements Needed to Sign-up for Business Bundles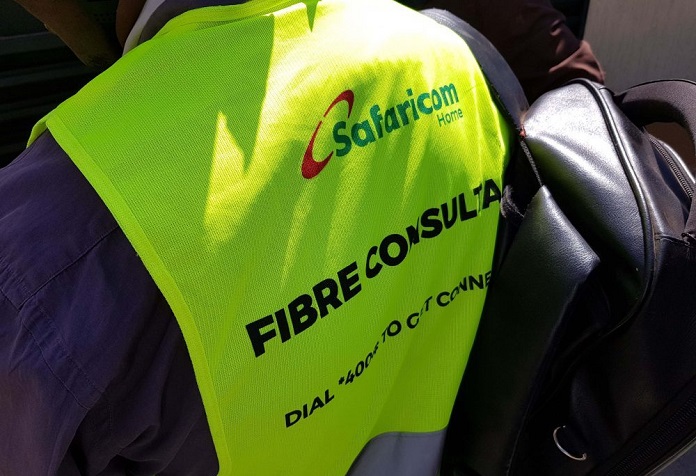 Signing up for the Safaricom business bundle is not as straightforward as dialing some code on your phone or logging into the MySafaricom app. It requires a bit of complexity as you need to visit a Safaricom shop with some documents. It is nothing too strenuous and the requirements have been made available below:
A properly filled business connectivity application form provided by a sales agent at the Safaricom shop.
Your certificate of incorporation or business permit.
Kenyan Revenue Authority Pin Certificate.
The details of the contact person.
If you are subscribing to the post-pay plan, a deposit payment equivalent to a one-month subscription is required. No payment is required during the service activation phase if you are subscribing to the pre-pay plan. It should be noted that the deposit made is refundable should the service be terminated.
These are the requirements a business enterprise must fulfil before they can be signed up to the Safaricom business internet bundle.
How You Are Billed for the Service
For the post-pay service, your bill will be sent to you via e-mail. Note that your first bill will only start from the day of installation and not the end of the month. The bill can be paid via M-Pesa or at any Safaricom shop.
For pre-pay service, you are required to make your monthly payment before subscribing to the package you desire. Afterwards, the service will be due for payment every 30 days.
Available Safaricom Business Internet Bundles
Now that you have been well-informed concerning the internet business bundles by Safaricom, it is time to learn what the available bundles are and their prices.
Internet for Business 3Mbps
The cheapest available business package is the internet for business 3mbps package. This package has a guaranteed speed of 2mbps and a peak speed of 3mbps. It costs Ksh3,999. The recommended number of users for this package ranges from 1 to 10. It is most efficient for small offices, i.e. small-scale enterprises. This package is suitable for the following activities:
Frequent E-mail
Light web browsing
Light file sharing
CCTV backup
The downside of this package is that it has a fair usage policy. Its fair usage policy is capped at 100GB at a speed of 2-3 Mbps. If this 100GB expires, you can continue to access the internet at a reduced speed of 1mbps for another 100GB until your payment is renewed. Regardless, if you are a startup company, this is highly recommended.
Internet for Business 5Mbps
The middle internet package has a peak speed of 5mbps. This package does not come cheap as it costs a hefty Ksh5,499 per month. It is recommended for mid-scale businesses with a staff strength ranging from 10 to 20 people. This package can handle the following activities comfortably:
Frequent E-mail activities
Moderate web browsing
Heavy file sharing
CCTV backup
Unlike the 3Mbps business package, this ensemble has no fair usage policy and is unlimited for a month.
Internet for Business 10Mbps
The most expensive of the internet for business packages, this package has a ridiculously fast speed capped at 10Mbps. Companies have to shell out Ksh14,999 per month to continue to enjoy access to it. It is specifically made to cater to medium enterprises with a staff strength of 20 to 30 people. It can handle the following activities:
Frequent E-mail
Heavy web browsing
Heavy file sharing
Online based business
Cloud connectivity
CCTV backup
This package is a bit on the high side and may not be affordable for some SMEs. However, it presents the best value for money with great speed. It can also handle heavy workloads from a substantial number of people.
It should be noted that all the prices stated for the above packages are inclusive of tax. Additionally, all packages are available to both pre-pay and post-pay subscribers.
Benefits of the Safaricom Internet for Business Packages
Are you wondering why you should settle for the Safaricom business bundle over other competitors? Some of the benefits include:
The speed is relatively high and internet connectivity is very reliable.
The packages are quite competitive and give great value compared to the money being paid for them.
The installation process is very smooth and straightforward. You are also not charged extra for the installation.
The billing process is transparent enough for you to not be suspicious of any foul play.
The available options suit different small and medium enterprises and their needs.
There are two fibre bundle options by Safaricom. Having examined the first one that is the internet for business fibre bundle, it is time to take a look at the Safaricom home fibre package and what it entails.
The Safaricom Home Fibre Package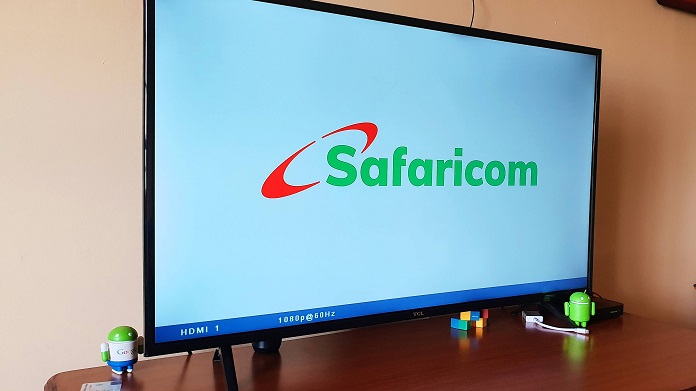 Safaricom introduced the Home Fibre package to provide families with fast and affordable internet. With the Safaricom Home Fibre packages, families can create a bond or strengthen already existing bonds by using the fast internet speed to create unforgettable and cherished moments. There are four sub-packages under the Home Fibre that families can choose from depending on their needs and budget plan. The available packages are:
Bronze Package
The Bronze Home Fibre package has a peak speed of 5Mbps. It is most suitable for standard definition movie and music streaming, fast web browsing, and standard definition TV programming. However, it is very limited in numerous aspects. The Bronze plan has the following limitations:
No streaming from multiple devices
No superfast video downloads
Not equipped for CCTV devices
This package is for families that have basic internet needs and do not intend to do any heavy activity online. It is also the most affordable Home Fibre package as it costs Ksh2,900 for 30 days.
Silver Package
The Silver Home Fibre package is next in line. It comes with a peak speed of 10Mbps and has more capabilities than the Bronze package. You can do the following on the Silver Package:
Standard definition movie and music streaming
Fast web browsing
High definition TV programming
Stream on multiple devices
Download videos at superfast speed
CCTV device capability
For families with modestly intense online needs that do not need anything overboard, the Silver Home Fibre package is the go-to plan. It comes in at a slightly higher price of Ksh3,900 every 30 days.
Gold Package
This is the second-most-expensive Home Fibre plan. It is very suitable for families that are very active internet users and partake in heavy activities online. With a peak speed of 20Mbps, there is not much the Gold Home Fibre cannot handle. It allows for:
High-speed web browsing
Ultra high definition streaming of movies and music
Ultra high definition TV programming
Streaming on multiple devices
Superfast video downloads
CCTV device capability
The Gold Home Fibre plan is quite expensive. It goes for Ksh5,699 for 30 days of access, but it is excellent value for money and comes with several wonderful features.
Diamond Package
The most expensive Home Fibre package at Ksh11,499 per 30 days. It is the premium plan that families with hyper intensive online demands choose to meet their needs. It has the following features:
High-speed web browsing
Multiple streaming devices
UHD movie and music streaming
UHD TV programming
CCTV device capability
Hyperfast video downloads
With the Diamond Home Fibre plan, you can access the internet at a peak speed of 40Mbps. That is nearly unrivaled. It also means you can download videos at breakneck speed and get a lot of things done extremely fast at the same time.
Depending on what you need and your budget, you can expect to build and maintain your precious family moments with any of Safaricom's Home Fibre plans.