There are so many words one could use to describe Sandra Bernhard, including actress, singer, author, and comedian. She is one of the few remaining prominent acting class of the '80s, having found her breakthrough in the Martin Scorsese movie, The King of Comedy.
Outside of her reputation as an actress and comedian, she is also a renowned bisexual. She has had a couple of high-profile lovers and been in a relationship with Sara Switzer for more than two decades. The couple share a daughter, Cicely Bernhard.
Sandra Bernhard's Partner, Sara Switzer, Is A Publicist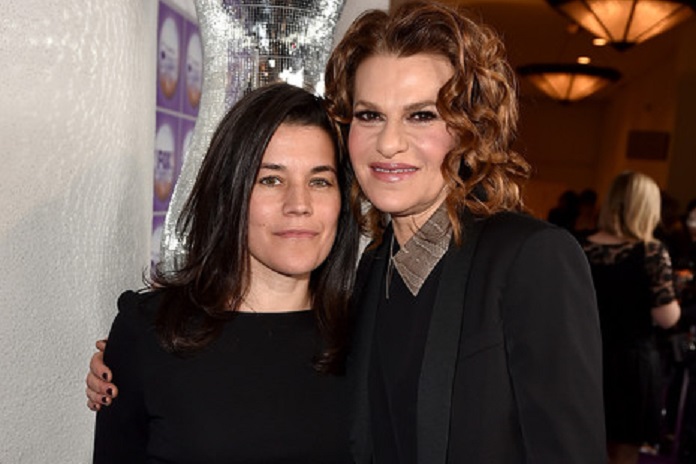 You might be surprised to hear or see Sandra Bernhard term herself a bisexual, but she is one. While she has kept some details about her past quiet, Sandra once admitted to an affair with Sean Penn and she once had a long friendship and rumoured romance with Madonna.
However, since 2000, there has only been one woman in Sandra's life – Sara Switzer, a publicist at Vanity Fair. The two met at the turn of the millennium after Sara, who at the time was an editor at Harper's Bazaar propositioned Sandra to write a piece for her.
After the initial professional relationship ended, they bumped into each other again. This time, both of them connected outside of the boundaries of their working relationship. Simple as it might seem, they have been together ever since, and have never been officially married.
Over the years, the couple has walked red carpets together, made lists of Hollywood's best LGBTQ couples, and, most importantly, raised a daughter.
Outside of her relationship with Sandra, Sara Switzer has a limited public presence. Beyond the scope of her work as a publicist, she has worked as a writer and producer. Sara was an associate producer in the 2003 short film, The Third Date. She is a credited writer on The Sandra Bernhard Experience, a talk show hosted by her girlfriend, in 2001.
Sandra Bernhard Never Dated Madonna
One relationship in Sandra Bernhard's past that caught the most attention was with the iconic pop singer, Madonna. They were close friends in the 80s, and with Sandra's bisexuality established, it sparked rumours of a possible relationship between them.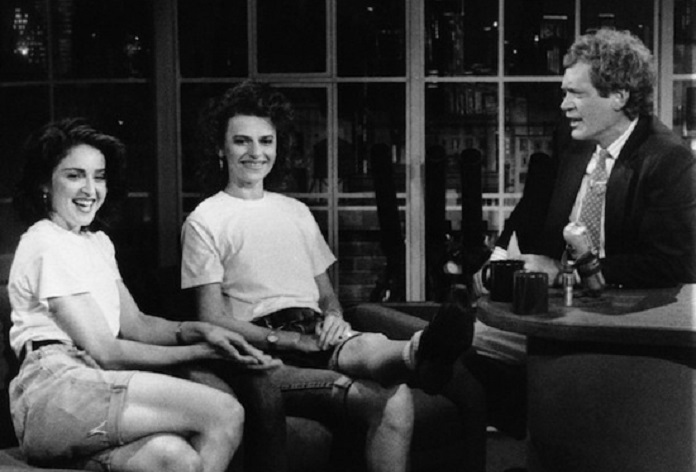 The rumours peaked after an episode of Late Night with David Letterman in 1988. Bernhard alluded to having a romantic relationship with Madonna and her husband at the time, Sean Penn. In the episode, she claimed Madonna was 'better in bed,' resulting in an avalanche of headlines about their 'relationship.'
However, according to Sandra, her comment was nothing more than a joke. While they did have a close friendship, one that lasted for years before they parted ways, it was never romantic.
Sandra Had Her Daughter Before Meeting Sara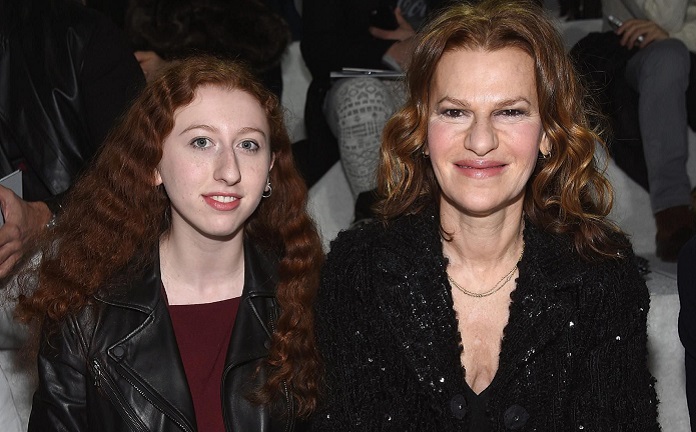 Before Sara came along and they forged a relationship that has spanned decades, Sandra Bernhard became a single mother. According to Sandra, she never had any intention of becoming a mother, or at least, it was the last thing on her mind.
However, having made the decision not to miss out on the opportunity, she set out to have a child of her own. Without any established relationship, she got pregnant, presumably by a friend who donated his semen.
The identity of the father is yet to be officially determined, although there has been speculation that he is Jewish. The actress grew up in a conservative Jewish family and is a massive fan of the cabala. To end the probing question about his identity, she has volunteered John Paulk; a drag queen turned heterosexual as the father.
Her daughter, Cicely Yasin Bernhard, was born on July 4, 1998, via Caesarean section. For the first two years of having Cicely, she raised her alone, with help from friends like Peggy Lipton, Steven Aturo, and Patricia Velasquez.
Since Sara Switzer came into her life, however, the two have become co-parents. Throughout her formative years, Cicely made appearances on red carpets with her moms. They also make public appearances in New York and Los Angeles, where she was primarily raised. The family currently lives in New York.
Outside of her parents, Cicely, like her mother, is also a redhead and has mostly stayed out of the news. As of 2019, she was a college senior majoring in film and reportedly has an interest in pursuing a career in production design.
What We Know About Her Extended Family
Beyond her immediate family, Sandra Bernhard comes from a family of five. Her father is Jerome Bernhard, a proctologist while her mother, Jeanette nee LaZebnik, is a painter. Both are conservative Jews.
She grew up along with three brothers, David, Dan, and Mark, in Flint, Michigan, until her family moved to Scottsdale, Arizona, at the age of ten. Sandra's mother, Jeanette, studied at the Art Institute of Chicago.
The comedian got her first introduction to art from her mother, who owned a pre-school. Aside from being a painter, she was also a sculptor and photographer. Some of her works were published in Art Journals and featured in galleries around the world. Unfortunately, Sandra Bernhard's mother passed away on June 13, 2014, at the age of 92.
Aside from her mother, we also know all three brothers of the comedian are married, and she is an aunt to seven children from her siblings.
Sandra Is A Vocal Advocate for LGBTQ Rights
It goes without saying that Sandra Bernhard supports the movement because of the personal benefits. But there is no denying that not many LGBTQ personalities are as vocal about their support as her.
She has used her voice and platform, not just to defend her family's right to exist and live happily, but for others to find the joy and freedom she has found as part of an openly same-sex couple.
Over the years, she has become an icon for the movement, intentionally or otherwise. She was one of the first actresses to portray an openly bisexual character on American television, a role she considers one of the best of her 30+ years career.
As a standup comedian, she has performed many shows to benefit LGBTQ organizations like Equality Texas. She has also lobbied for the elimination of discrimination based on sexual orientation.