Sandra Bernhard is an actress, singer, author, and performer of American origin. Renowned for her observational comedy which often mocks celebrity culture and establishment politicians, Bernhard is amongst the pioneers of the one-woman comedy show. She also has many movies and albums to her credit and presently hosts the popular Sandyland Radio Show. Find out more about 'the queen of comedy' here including facts about her daughter, net worth, sexuality, etc.
Sandra Bernhard Bio
Sandra Bernhard was born on the 6th of June 1965 in Michigan. She is the youngest of four children born to an artist mom, Jeanette Bernhard, and a surgeon dad, Jerome Bernhard. She has three elder brothers, namely Dan, David, and Mark. Bernhard spent her formative years in Michigan and later on, in Arizona where she graduated from Saguaro High School, Scottsdale in 1973.
On graduating, her parents wanted her to go to college and become a dentist, but she had other ideas. As a child, she had always had a sense of humor and wanted to become a performer. She, therefore, moved to Tinseltown in order to pursue a career in show business. In Hollywood, she worked as a manicurist by day and by night, performed at small clubs located in Beverly Hills. From there, she took her routines to the Comedy Store, a popular comedy club in West Hollywood, where she became a fan favorite.
Her outstanding performances there earned her a supporting role on the NBC comedy show, The Richard Pryor Show in 1977. She also developed and appeared in her own one-woman shows, I'm Your Woman and Without You I'm Nothing, With You I'm Not Much Better. She achieved fame in 1982 thanks to the black comedy movie, The King of Comedy. Her performance as the stalker/kidnapper Masha earned her the National Society of Film Critics Award for Best Supporting Actress.
In 40 years and counting, the comic has gone on to appear in several TV shows and movies. Some of them are The Larry Sanders Show, Roseanne (an NBC sitcom where she played lesbian, Nancy Bartlett), The Sopranos, Will and Grace, You're The Worst, Broad City, Brooklyn Nine-Nine and Two Broke Girls. Her movies include Zoolander, The N-Word, Playing Mona Lisa, Hudson Hawk, Madonna: Truth or Dare, The House of God, Dinner Rush etc.
Sandra Bernhard is also an accomplished musician and often incorporates songs into her comic routines. She has several albums, singles, and compilations to her credit including I'm Your Woman (1986), Excuses for Bad Behaviour (1994) and Whatever It Takes (2009).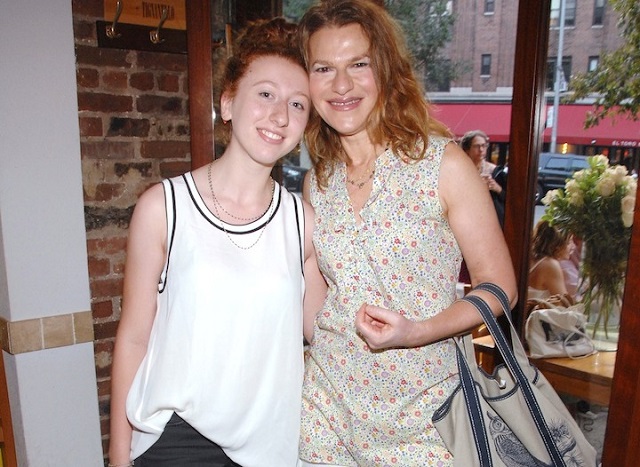 Daughter
Sandra Bernhard has a daughter, Cicely Yasin Bernhard, whom she gave birth to on the 4th of July 1998. With regard to her baby daddy, it is one of the best-guarded secrets in the world as she refuses to give his name up. What we do know is that the guy is most certainly Jewish. At present, the scathing comic hosts a radio show called Sandyland on Radio Andy, a channel on the Sirius XM. The show features a wide variety of celebrities and discusses topics ranging from politics, religions, history, travel, food, etc.
Net Worth
In a career spanning over 4 decades, Sandra Bernhard has accumulated a fortune worth $10 million. Her source of income is obviously her movies, TV shows, and stand-up performances. She is also an author and has three books to her name. They are, Confessions of a Pretty Lady (1989), Love, Love and Love, Essay collection (1993) and May I Kiss You on the Lips, Miss Sandra? (1999).
See Also: Kathy Griffin Wiki, Net Worth, Trump Photo Controversy, Husband or Boyfriend
Partner or Wife – Is She Gay?
The comic is a very outspoken social activist and a prominent supporter of LGBT rights which has made a cross-section of fans speculate that she is gay. However, one cannot really say that Sandra Bernhard is gay as she staunchly refuses to define her own sexuality. She refuses to put a tag on it and states that it is people that turn her own and not gender.
She, however, admits to having dated men and women in the past and many term herself a bisexual as a result. Presently, she is in a relationship with a woman named Sara Switzer. Switzer is an editor and a scriptwriter and has worked for publications such as Harper's Bazaar and Vanity Fair. It was during her time at Harper's Bazaar that they met and commenced a relationship. They have been together since 2000/2001 and their relationship is still waxing strong.