Sarah Orzechowski is the wife of Panic! at the Disco frontman Brendon Urie. She has made waves on social media, being a much-loved star with a collective fanbase of over a million followers. She burst into the limelight when she got hitched to Brendon, and since then she's been the pillar supporting the lead singer through his career. Keep reading to learn more about Sarah Orzechowski.
Sarah Orzechowski's Bio
Sarah Orzechowski was born on the 23rd of February, 1987 in Detroit, Michigan. She finished her elementary and high school education in the town she grew up. A lot of her background info is unknown as Sarah is a very private person, only revealing things about her current life to the public. In the pursuit of starting an acting career, she moved to Los Angeles.
However, acting isn't where Sarah Orzechowski kept going once she had her way. The lady is a social media star, attracting thousands of followers on the different platforms she uses. By trade she promotes and sells skin-care products, being a skin-care enthusiast herself. Her most notable account would be her Instagram; she has more than 800k followers on it. She also uses Twitter, which provides her with over 200k followers.
See Also: Priscilla Chan, Mark Zuckerberg Wife – Bio, Net Worth, Age
Family
Sarah Orzechowski's private nature has put a pin on any information relating to her family. The only certainties are that she was born to American parents and she has only one sibling; a brother called Steve Orzechowski.
Facts About Brendon Urie's Wife
Social Media Idol
Sarah Orzechowski has made a big name for herself thanks to the power of social media. Using the features of social media platforms—like Instagram, Sarah has been able to create a business brand for herself as a professional skin-care enthusiast. She shares pictures and videos of different products she has available or was gifted, giving fans an idea of what they can do for skin care.
Sarah is an advocate of organic products and makes sure to not share anything on her page that has harmful chemicals which could lead to cancer or other serious ailments. She received a license in skincare in 2010, and she regularly offers tips and advice on her pages for those who need them. Besides skin care, Sarah also posts beauty and fashion tips.
Sarah Orzechowski doesn't limit her reach to just beauty and skincare tips. The social media idol also employs her pages in philanthropic ways. During the aftermath of Hurricane Matthew in Haiti, Sarah used her pages to solicit help, making a humble request to fans to help by donating materials or money to help in the relief efforts.
She is also an active user of the video hosting service Vine. Her Vine compilations have garnered a very huge following. She appeared in an episode of the TV series Good Cops.
Marriage to Brendon Urie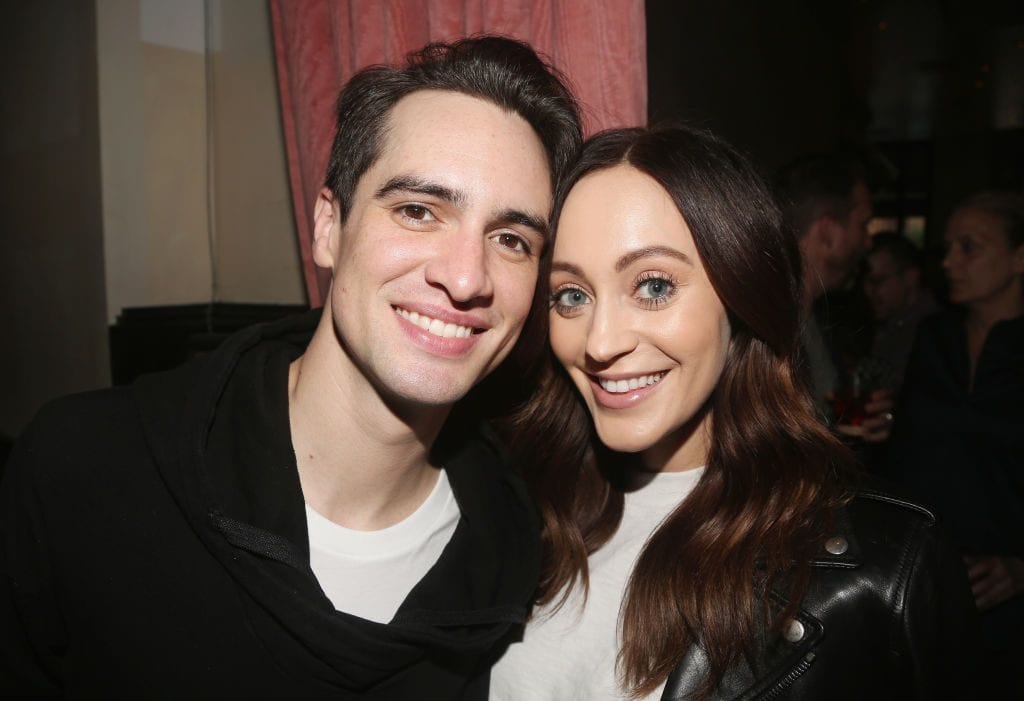 Sarah Orzechowski is married to the lead vocalist of the band Panic! At the Disco Brendon Urie. The first time they met, it was at a Panic! Musical tour and it was actually a chance meeting. Sarah approached Urie as an ardent fan and wanted a chat. For Brendon, it was love at first sight. Sadly, Sarah was already in a relationship at the time, so they only remained as friends after the chat. Several months later, they got to meet again thanks to mutual friends, and coincidentally she was single at the time.
The two of them began their romance shortly after meeting the second time. Their relationship blossomed so much that by 2011 they got engaged. On the 27th of April, 2013 Sarah Orzechowski and Brendon Urie got married. They got married at the Saddlerock Ranch, with the Art Is For Lovers team being in charge of organizing the day. Sarah switched her last name from Orzechowski to Urie after the wedding and even updated her social media handles with the change.
Sarah has been a huge influence to Brendon Urie, and the singer has dedicated several of his songs to her. The couple always stands together, supporting each other in their own lives and careers. When Sarah was surrounded by negative comments on social media, Brendon stepped in to stop to the negativity. Similarly, when Brendon came out as pan-sexual, she supported him.
Brendon has dedicated a couple of his tracks to his wife. In an interview, he revealed that the lyrics of the track 'The End of All Things' was written exclusively for Sarah. The thought behind the gesture was to relive his wedding vows.
Height and Body Measurements
Sarah Orzechowski stands rather tall at 5 feet 8 inches. She keeps a healthy weight of 58 kg. Her body measures 33 inches for the bust, 24 inches for her waist, and 33 inches for her hip. She has blue eyes and black hair, although she was born a natural blonde and got to dying it black.