It has never been a topic of debate that Hushpuppi is a very rich individual. He has a net worth estimated at $20 million, although there is still the belief that he might be more wealthy than that. The one-time Instagram big boy is now seen as one of the most notorious scammers to have come out of Nigeria, having scammed individuals and institutions off millions of dollars before he was nabbed.
Before he was caught by the United States authority, Huspuppi who lived a lavish lifestyle in Dubai, was never one who would hold back himself from flaunting his fortune on social media. He had expensive luxury cars, lived in the best houses, and wore the best of clothes. All these have always raised questions on how he made his wealth and how much he really has to his name.
Hushpuppi's Net Worth Placed Him Among The Richest Young Nigerians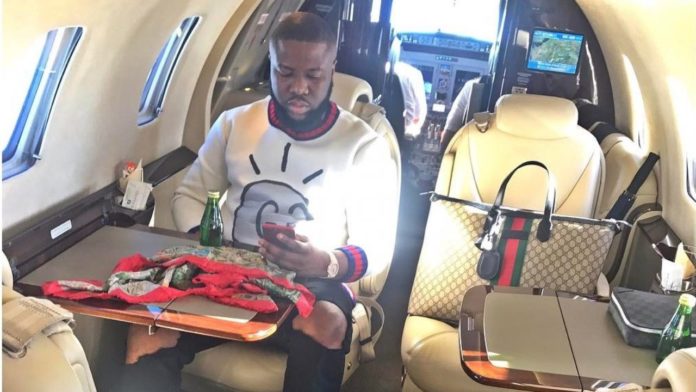 Born Ramon Olorunwa Abbas, Hushpuppi was brought up in a very poor family in the streets of Lagos, Nigeria. While his father was a cab driver, the mother of the controversial Dubai-based millionaire was a bread seller. He rose through poverty and at a point, he had to wash cars to make ends meet.
Things would go on to change for him rather rapidly and without any explanation, as he, quite suddenly, began taking to social media to show off his fortune, travels, and other luxuries he got from life. By 2020 he had had a net worth estimated at an incredible $20 million, which means he is a multi-billionaire in Naira.
With this fortune, the Instagram big boy who is still in his thirties is no doubt, one of the richest young men in the country, even above many celebrities known to have made their fortune legitimately, and others whose sources of wealth have always been questioned.
It Was Alleged That He Makes His Money From Real Estate Business 
The Instagram show-off king has always maintained that his wealth was from Real Estate and not from fraud as many have come to see now. Initially, he described himself on Instagram as Billionaire Gucci Master, but with the crackdown on fraudsters in Nigeria in 2019, he changed his  Instagram bio to real estate developer. This came after the arrest of his former best friend by the EFCC, Mompha.
He would later share a video on social media, showing off what he claimed to be his estate in Ivory Coast. The new property was located in Cocody, Abidjan, in Ivory Coast. He showed off four buildings that were facing the water, all still under construction.
Hushpuppi has not changed his story, but it has always been one that is hard for him to sell when compared to another Nigerian fraudster convicted in the United States, Invictus Obi (Obinwanne Okeke). The latter was able to convince many at first that his money was through entrepreneurship, and was often regarded as one of the most enterprising Nigerian youths, even earning a spot on Forbes.
It Was Rumored That He Had An Endorsement Deal With Gucci
For someone who has often described himself as Gucci Master or Gucci Ambassador, it is a known fact that he has always loved the brand and has never had a problem showing off the brand on social media. This made many buy the narrative that he actually had an endorsement deal with the famous brand.
He is a devoted lover of the brand and has worn everything Gucci from shoes to caps, wears, and even the bags he carries around. That said, there is no indication that he has ever had any endorsement deal with the brand or with any apparel line. He once received flowers from the Gucci family in Dubai wishing him a quick recovery when he was not in good health. It is in the same manner that the fashionista has also received gifts from other brands including a birthday cake from Fendi for his birthday in 2018. Before then, he got a cake from Gucci for his 2017 birthday.
Although Gucci is his favorite brand, Hush is also a big fan of other luxury brands including Louis Vuitton, Burberry, Balenciaga, and Chanel, among many other top names.  Also a big fan of Versace, the Gucci Master has had some of his wears customized by some of the top brands. He has a number of well-known bathrobes which were customized for him by Versace. He shared photos of himself in the robes on Instagram, including a yellow robe, a red one, and another that is purple in color.
He Resided in Versace Pallazo In Dubai Before His Arrest
More than the expensive wristwatches he wore, his top brand clothing, and the luxurious cars that he drives, Hushpuppi lived in the Versace Pallazo, which many can only describe as a paradise in Dubai.
The alleged fraudster had an apartment in the Versace Palace where he was said to have lived for 33 months before he was arrested. Located only 15 minutes from the Dubai International airport, the luxury 5-star hotel in Jaddaf Waterfront, Al Jaddaf was reported to cost him nothing short of $10,000 each month as rent.
Hushpuppi who has been seen on numerous occasions with different Nigerian politicians has never been reported to own a home anywhere else.
There Is A More Serious Allegation That Hushpuppi Made His Fortune As A Yahoo Boy
While the flamboyant Nigerian who at a point was accused of tagging followers on Instagram as peasants continue to insist that his fortune was thanks to his real estate business, there are serious allegations that he is a fraudster, popularly known as a Yahoo Yahoo in Nigeria.
He was said to have had a knack for Yahoo Yahoo since he was struggling in Lagos and so he decided to travel to South Africa where he possibly learned the "art" and was able to rise into becoming one of the most dreaded fraudsters the country has ever seen.
Alleged to be a ring leader in the illicit trade, it was reported that as soon as he made his first break, he bought a Rolex watch and posted it online. From South Africa where he allegedly started, Ramoni Abbas moved to Malaysia and then finally he settled in Dubai where he continued until he was finally nabbed.
Dating back to 2012 when he started posting pictures of expensive things on Instagram, Huspuppi continued to attract attention to himself as his posts continued to increase. He shared pictures of almost everything happening in his life from the things he was wearing to his perfumes, accessories, cars, and food, all of which seemed to suggest he was living the life of a prince.
Hushpuppi Owns Many Cars
For a man who derives pleasure from showing off his wealth on social media, Husphppi has bought for himself many expensive cars, most of which he freely posted on social media.
In 2020, the Instagram big boy spent more than N126 million to acquire for himself a Rolls Royce Cullinan. While sharing the car on Instagram he added a caption about the special feeling he had with the car.
Another car that he owns is a Limited Edition Ferrari 458 Italia that costs an incredible ₦150 million. That is one of the most expensive cars in his collection which also features other cars such as the Bentley Bentayga which he bought in 2019 as valentine gift for himself. He allegedly spent over ₦84 million in acquiring the car.
He spent ₦45 million to get for himself a Mercedes-Benz G-Wagon and then ₦95 million to add a Mercedes-Benz Maybach S650 to his fleet. Not done with German cars, he dolled out over ₦65 million to buy for himself a Brabus G-Wagon. With a strong knack to live life to the fullest and enjoy all the luxuries he could lay his hands on, the socialite has a 2019 Rolls-Royce Wraith that is over ₦100 million, a Range Rover Sport of more than ₦50 million, and the Ferrari 488 GTB. Other cars he has are Lamborghini Aventador, Maserati Quattroporte, and Rolls-Royce Ghost.
Because of the cost of each of his cars and the number he has, many were initially doubtful that they all belonged to him, but it later became clear that all the cars belonged to him. Here is a list of some of the cars that belong to Hushpuppi:
⦁ Rolls Royce Cullinan- N126 million
⦁ Limited Edition Ferrari 458 Italia- ₦150 million
⦁ Bentley Bentayga- ₦84 million
⦁ Mercedes-Benz G-Wagon- ₦45 million
⦁ Mercedes-Benz Maybach S650- ₦95 million
⦁ Brabus G-Wagon ₦65 million
⦁ 2019 Rolls-Royce Wraith- ₦100 million
⦁ Range Rover Sport- ₦50 million
⦁ Ferrari 488 GTB
⦁ Lamborghini Aventador
⦁ Maserati Quattroporte
⦁ Rolls-Royce Ghost
He Was Arrested With $40 Million In Cash And Luxury Cars Worth N3.7 billion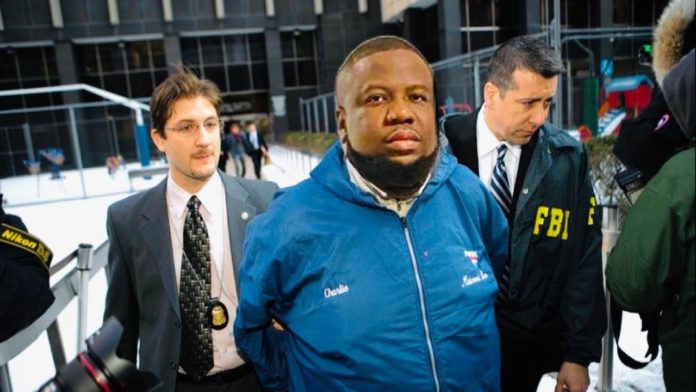 On June 10, 2020, news broke that the suspected fraudster was arrested alongside others suspected to be members of his gang in Dubai where he lived. The gang was arrested by the Dubai security forces and it was discovered that they were involved in a fraud amounting to 1.6 billion Dirham (N168 billion).
He was accused alongside 12 others in the Emirates to have defrauded both individuals and companies of monies using emails that seemed legitimate and emanating from such companies to customers. A total of 1,926,400 people cutting across different parts of the world were said to have fallen victims to the suspects.
At the time of the arrest, the Dubai police recovered 13 luxury cars valued at an estimated 35 million Dirham (N3.7 billion) in his possession. Also recovered from his suite 1802 at the Palazzo Versace where they were caught was $40 million in cash, as well as 47 smartphones, laptops, and around 2 million email addresses believed to belong to potential victims.
Before his arrest, Hushpuppi had already attracted the attention of the FBI and Interpol for a number of years, for various reasons all linked to fraud. At first, he seemed evasive, until 2018 when he celebrated his birthday on Instagram. This gave the American security forces information on his date of birth, which helped to track him through his visa application. Shortly after the alleged notorious gang was arrested, they were moved to the United States to face various other fraud charges.
Hush And His Crew Are Accused Of Netting Around $456 Million In Fraud
Since his arrest and subsequent move to the United States, more accusations have been leveled against Hush, as he often describes himself, and members of his ring. They have been accused of making around $456 million from their fraudulent activities.
More than this, Hushpuppi and his gang members were accused of attempting to defraud an English Premier League side of £100 million (approximately $124 million). He was also linked to alleged laundering of $14.7 million from a bank in Malta. His role in the suspected fraud was that of juggling bank accounts. Another of the fraud allegations he had to his name was a $922,857 laundering case in which he was claimed to have defrauded a client of a New York-based law firm.
After his arrest, the lawyer of the Nigerian socialite, Gal Pissetzky, insisted his client was not guilty of the numerous charges levelled against him. He claimed Mr Abbas made his money legitimately as an estate developer and also as a brand ambassador for many brands which he promoted on social media, although he did not mention any names.
Hushpuppi Is Richer Than Mompha
Ray Huspuppi is not the only young Nigerian billionaire to have attracted so much scrutiny in the past for his unexplained wealth. Mompha who was born Ismail Mustapha is yet another. He has attracted attention to himself for showing off his wealth on social media almost in a similar fashion as Hushpuppi.
However, Hush is believed to be much richer than Mompha. While the former has a net worth that is estimated at $20 million, Mompha's net worth is put at around $15 million. Mompha has also been arrested more than once in Nigeria on allegations of being involved in Yahoo Yahoo, a moniker for internet scams. He is currently standing trial in the country where he is charged by the Economic and Financial Crimes Commission (EFCC), although he has pleaded innocent.
Although he is the owner of the Mompha Bureau De Change which has come to be known in the money exchange business, the allegations still abound that he is also making his money illegally. He doesn't hold himself back from sharing his fortune on Instagram. He has many cars, houses, and a whole lot of other luxurious items.