Since time immemorial, people have found fame through different means. Some were born into it while others were thrown into the spotlight through sports, showbiz, politics, and business exploits. However, there is a set of other people who became popular by being associated with a famous person. Themba Tshabalala is one man who falls under this last category of famous people.
Tshabalala, who is known all over South Africa for being the husband of Rebecca Malope, a highly respected, multi-award-winning South African gospel singer, found his way into fame when it was revealed that he had gotten into a romantic relationship with the entertainer. However, it is noteworthy that even though he is more known as Malope's husband, Themba Tshabalala is also his own man who earns a living as an entrepreneur.
Themba Tshabalala Is An Established Businessman
Very little is known about Themba Tshabalala. However, one of the few things the public has come to know about him is that he is a businessman who has done quite well for himself. When his relationship with Rebecca Malope became public knowledge, information about his career also emerged.
It was revealed that Themba Tshabalala is a manager at Krone, a company that deals in imports and exports. Apparently, Tshabalala did not seek to be with Malope because she is rich and wants to tap from her wealth; he is already well-off financially and thus, a suitable companion for the huge singing sensation.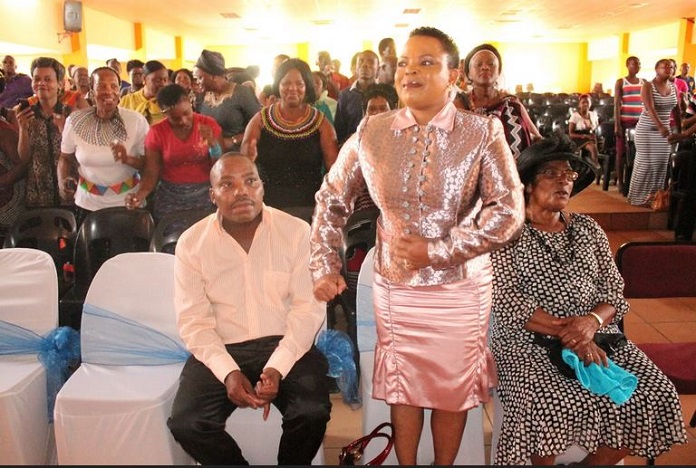 Rebecca Malope Was A Well-known Spinster Before They Met
Rebecca Malope was single for a long time before settling down in matrimony. It is noteworthy that Malope is a huge music star in South Africa and is considered to be one of the most successful gospel singers of her time. Fondly called 'The Queen of Gospel' by her teeming fans, she has released dozens of music albums and has risen to the very peak of the gospel music arena in her country. She has also won countless awards and is known all over the nation for her stunning contribution to the music industry. In fact, she has received an honorary doctorate from the University of KwaZulu-Natal and the University of California in recognition of her work.
Because of her immense popularity, her private life naturally became something of interest to both her fans and the press. People were particularly interested in her love life because she was hardly seen in public with any man. At first, people imagined that she was in love and was only hiding her man, but it soon became clear that she was single and was not seeing any man.
For a long time, Malope remained single and concentrated on her music career, steering it to great heights. In fact, up until the time she was in her 40s, Malope was still not associated with any man and many fans thought she might remain single for the rest of her life.
Why Malope Remained Single For Long
Rebecca Malope eventually explained why she remained single for a long time. According to her, she grew up in a very abusive home. Her father verbally and physically assaulted her mother when she was little. Malope was often very terrified of the man and watched him beat up her mother very frequently. She was also assaulted by her father who beat her up just as he did to her mother.
Her father did not just beat up her mother, he also nearly killed her. In fact, on a particular day, her father tried to kill her mother by throwing the woman inside a river that was filled with crocodiles. However, her mother escaped and eventually ran away from him. Malope also explained that her sister was killed by her boyfriend who shot her dead following an altercation.
Because of these experiences that she had, Rebecca Malope became very reluctant to get into a relationship and had a phobia for marriage. She dreaded the idea of marriage mainly because of what her father did to her mother and felt another man could do the same to her one day. So, she remained single for a long time and her spinsterhood was a well-known story in South Africa. Malope later revealed that she had about three men who approached her with marriage proposals but she turned them down because of her phobia for marriage. She later made peace with her father before the man died in 1996.
How Themba Tshabalala Found His Way Into Her Heart
Rebecca Malope's single life came to an end when Themba Tshabalala came into her life and helped to erase her fear of marriage. Tshabalala and Malope were just friends at first and remained so for about a year. During this time, she got to see how different Tshabalala was from other men and how much he was willing to support her and cherish her the way she should be cherished. After one year of getting to know him, she fell in love and they started dating.
The exact time they commenced dating is not clear as the singer has carefully kept these details out of the public domain. When Themba Tshabalala and Rebecca Malope started dating, no one knew about it and they continued their romance in silence for some time before people came to know.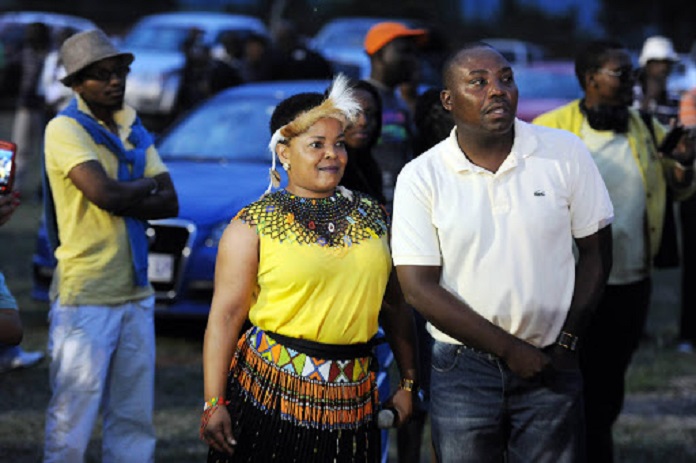 When Themba Tshabalala Finally Became Known As Malope's Lover
Eventually, after dating for some time, Themba Tshabalala proposed to Rebecca Malope and she accepted. It was at this point that she made their romance public. Malope revealed she was dating Tshabalala in 2011 during an interview. She was about 44 years old at the time. She revealed that she was engaged to Tshabalala and that she could not wait to tie the knot with the man.
Fans were very happy for the singer as the news of her impending marriage spread like wildfire. Soon, all attention turned to Themba Tshabalala as efforts were made to find out all about him and how he was able to win the heart of Malope who had remained single for so long.
How Malope Shocked Fans With Her Marriage Announcement
Interestingly, after the initial announcement of her engagement in 2011, Malope soon became tight-lipped on the matter. However, in 2015, she shocked everyone when she made a new announcement, revealing that she had actually been married to Themba Tshabalala for eight years!
This new revelation came as a shock because only four years back in 2011, she had announced that she was engaged. In any case, fans were happy for her and wished her well in her marriage to Themba Tshabalala. Malope explained that her husband is the nicest man ever and that her kids love him as much as she did.
The Children In Tshabalala And Malope's Lives
At the moment, there is no information pointing to the fact that Themba Tshabalala and Rebecca Malope have children together. Sadly, Malope has had a miscarriage before. In 2016, the singer revealed that she suffered a miscarriage when she and her man were expecting their first child together. The incident broke her but she survived it. She also explained that because of some complications, she might not be able to have kids of her own.
However, Malope is the mother of three lovely children whom she adopted from her sister after the woman was shot dead by her man. Malope raised the children on her own and they are now grown. Her three children have been identified as Zweli Malope, Noluthando Malope, and Thandeka Malope.
Zweli Malope
Zweli Malope is the firstborn child. He was born in 1981 and has largely remained out of the spotlight despite his mother's huge fame.
Noluthando Malope
The second-born, Noluthando Malope, a female, is the most popular of Malope's three children. This is because she is now into entertainment herself and is even her mother, Malope's manager. She is also a media personality and a host.
Thandeka Malope
The third and last child is Thandeka Malope who was born in 1991. Thandeka is now a businesswoman and a vocalist.
Themba Tshabalala loves Malope's three children and they love him too. Together with his wife, Tshabalala enjoys a very close relationship with all of them.