Scott Bakula's career can be demarcated into two periods; before and after Quantum Leap. Prior to snagging the lead role in the popular sci-fi series, Bakula was just another actor struggling to string together consistent work. However, after the series, his career flourished and he went on to land roles in many TV series as well as some acclaimed movies. The Missouri native is now one of the most likable and sought-after TV stars in America. So, what is Scott Bakula's net worth since his breakthrough on Quantum Leap? How did he accumulate his fortune? All these and more posers are answered below.
What Is Scott Bakula's Net Worth?
Before he was the beloved time-traveling physicist, jumping from one era to the next in order to correct historical mistakes, Bakula was just an ordinary man who was born on the 9th of October 1954. He was both artistically and athletically gifted as a child. He not only started his own band but also lettered in two different sporting activities in school.
On completing his high school diploma, Bakula initially headed off to college with the intention of becoming a lawyer. His passion for acting, however, won out and he abandoned college to pursue his calling. This career decision was a fortuitous one as it has helped the actor acquire a fortune running into millions of dollars. On the whole, Scott Bakula now has a net worth of $10 million.
How Scott Bakula's TV Career Contributed To Net Worth
Scott Bakula's enviable net worth is primarily due to his tremendous success on the small screen. The Missouri native has appeared in numerous TV series including Star Trek: Enterprise, Murphy Brown, Mr & Mrs Smith, The New Adventures of Old Christine, Chuck, Men of a Certain Age, Desperate Housewives, as well as NCIS: New Orleans, a CBS police procedural drama that follows a team of naval criminal investigative services based out of New Orleans. NCIS: New Orleans features prominent actors like CCH Pounder and Lucas Black while Bakula portrays the lead role of Dwayne Pride, the special agent in charge of the team. NCIS: New Orleans premiered in 2014, and Bakula has remained one of the show's main attractions. The American reportedly earns $120,000 per episode of the show.
It, therefore, means that he has thus far earned over $12,00,000 seeing as the show has crossed the 100 episode mark. This was one particular milestone that Bakula celebrated quite well. During an appearance on CBS This Morning in October 2018, the actor revealed that he had never made it to the one hundred-episode mark as two of the most popular shows that he featured in stopped just within sight of the mark; they are Quantum Leap with 97 episodes and Star Trek: Enterprise with 98 episodes. This fact even made the actor to become somewhat superstitious as he feared that something would happen to derail the planned 100th episode of NCIS: New Orleans. Bakula's worst fears seemed to have been come true when a hurricane threatened to hit the series shooting location of New Orleans. The hurricane luckily passed and the show was able to go on.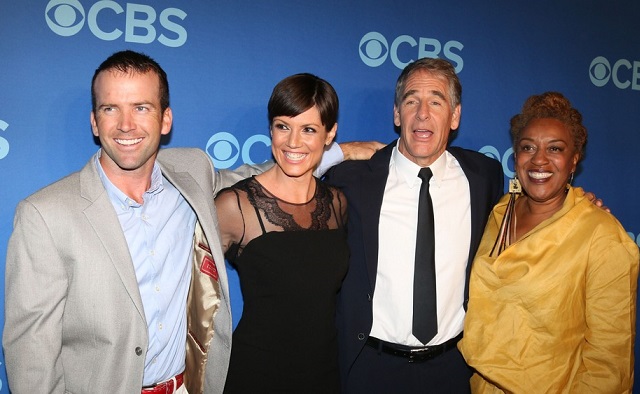 Scott Bakula's Movie career
Scott Bakula has undoubtedly recorded the most success on TV, but he has also performed decently on the big screens. The Quantum Leap star has featured in some acclaimed movies including Cats Don't Dance, Lord of Illusions, Color of Night, My Family, American Beauty, Luminaries, Life as a House, Source Code, The Captains, Geography Club, Enter the Dangerous Mind, Elsa & Fred, Basmati Blues and The Informant!, a 2009 dark comedy/biopic based on the lysine price-fixing scandal of the mid-90s. The movie features Matt Damon as Whiteacre, a company employee who blows the whistle on his company's practices, while Bakula portrays special agent Brian Shepard, Whiteacre's FBI contact.
It is not exactly known how much Bakula made on The Informant!. It is however safe to assume that it must have been significant given that the movie was both a commercial and critical success.
See Also:  Flavor Flav Net Worth: How He Made Money As 'Public Enemy' Member 
Scott Bakula's Theatrical Productions
Scott Bakula's net worth has also been boosted by a thriving stage career. The actor initially commenced his career on the New York City theatre scene, and appeared in several Broadway and off-Broadway productions, before breaking into film and TV industry.
Bakula remains ever faithful to his theatre roots and has thus far appeared in several productions. They include Marilyn: An American Fable, Three Guys Naked from the Waist Down, Shenandoah, Guys and Dolls, Nightclub Confidential, No Strings, Romance/Romance, Is There Life after High School, Ta – Dah!, I Love My Wife, The Baker's Wife, and Magic To Do. There is no denying that his successful theatre career has contributed to Scott Bakula's overall net worth.