Scott Eastwood is the most famous of Clint Eastwood's numerous children. Having a legendary actor as his father, it is not uncommon for many to think that fame came naturally but that's far from the truth as Clint is one of those dads who make their kids work to earn a name for themselves. Actually, he severally rejected Scott on many of his movies, including American Sniper (2014). This means that the massive figure on Scott Eastwood's net worth is all his hard work.
In addition, Scott overlooked his famous last name, "Eastwood", and rather went by his mum's, "Reeves" – all in the bid to escape any sort of nepotism that may come with the former. It was only after finding his feet in Hollywood, that Scott started going by Eastwood. His independent hard work eventually paid off, with the actor landing spots on several box office successes.
Here, we bring you all the facts about Scott Eastwood's net worth at the moment, and how the actor has built his wealth through the years.
What is Scott Eastwood's Net Worth?
Scott Eastwood's net worth stands at an estimated sum of $10 million. Scott earns most of his money through his acting career, modeling and endorsement deals.
Although we will not deny the fact that Scott Eastwood tapped his passion for acting from his talented actor father, he, however, did not naturally inherit his career success from Clint Eastwood, neither did he acquire his wealth. Despite having a prodigious net worth of over $350 million as of 2019, Scott said his father never gave him a cent! Clint Eastwood rather made his son work for every dine and thing he has to his name.
For his own movies, Clint ensures that Scott tests for roles just like everyone else, most of which he never gets. At some point, Scott told TV presenter, Conan O'Brien in an interview, that he doesn't think his father likes having him in his films. Let's now get down to knowing how Scott Eastwood independently worked his way up the ladder of success.
Scott Eastwood's Career Beginnings
Born on March 21, 1986, Scott Eastwood spent his early years in Hawaii with his mother and younger sister, Kathryn Eastwood (b.1988). He, however, later relocated to California to join his father as a teenager. After completing his education at the Carmel High School and Loyola Marymount University in 2003 and 2008 respectively, Scott ventured into acting, playing his initial screen roles on works like Flags of Our Fathers (2006), An American Crime (2007), Pride (2007), and so on.
After several years of small roles, Scott eventually landed a lead in 2010. That was as Tom on the psychological thriller, Enter Nowhere, released in 2011. The role came about a year after he first went by Scott Eastwood on the cast of Shannon's Rainbow (2009). During his years of struggles, Scott did various sorts of menial jobs, including working in bars, parks and construction sites to make ends meet. He also considered switching to firefighting if acting eventually fails to work out for him.
His Breakthrough and Later Financial Success
Following Enter Nowhere, Scott Eastwood appeared in The Lion of Judah (2011), The Forger (2011), and Trouble with the Curve (2012). The latter turned out a box office success, grossing up to $49 million. In 2013, he landed a major role in the slasher movie titled, Texas Chainsaw. The movie also did well on box office, fetching over $47 million. Scott followed up with another major role in the 2014 box office hit, Fury which grossed a massive $211.8 million. The same year, he co-produced and starred in the biopic drama, The Perfect Wave. He also produced and starred in the thriller, Dawn Patrol.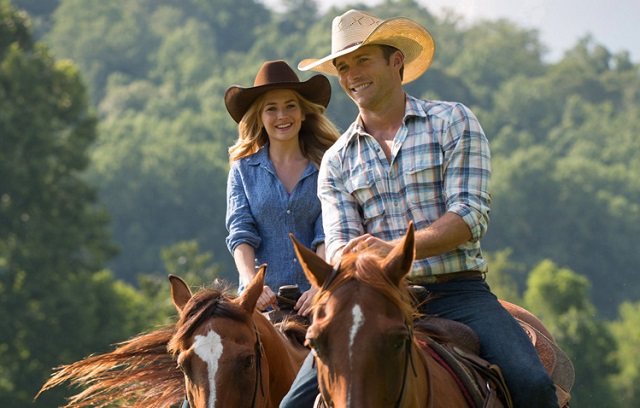 2015 was a big year for Scott Eastwood. He first landed his big break on the blockbuster film, The Longest Ride, playing the lead character of Luke Collins. Scott followed this up with yet another starring role on Diablo. He as well played lead character Mitch Davis on Mercury Plains (2015). The following years saw Scott Eastwood's net worth witness a progression as the actor continued to enrich his pocket with major and lead roles in successful films such as Snowden (2016), Suicide Squad (2016), Walk of Fame (2017), The Fate of the Furious (2017), Overdrive (2017), and Pacific Rim (2018). The Fate of the Furious and Suicide Squad on which Scott played major roles were particularly box office knockouts.
In addition to acting, Scott Eastwood makes significant sums from endorsement deals, including modeling and brand ambassador jobs. The Walk of Fame star signed a contract with BMW in 2017. He has also modeled for Cool Water fragrance. Scott is also a co-owner of a booze joint on Solana Beach, California called Saddle Bar.
Meanwhile, there is no halting for Clint Eastwood's son. The fast-rising actor is set to hit the big screens with a starring role on the 2019 war film, Outpost. Should he continue this way, then his net worth is sure to skyrocket in coming years.