Seal is an award-winning British singer and songwriter. At the height of his career, he dished out several hit songs such as Crazy, Killer, Get It Together, Fly like an Eagle, Amazing, Waiting For You, and Love's Divine. His most popular song is unarguably his 1994 single, Kiss From A Rose. The evergreen song won him two Grammy awards for song of the year and record of the year in 1996.
Seal was previously married to the German-American supermodel, Heidi Klum. Their lovely relationship was the talk of Hollywood but sadly, they called it quits after seven years, a decision which shook many. Want to know why the marriage broke up and what's been up with the musician? We've got you covered.
Who Is Seal?
Seal (real name Henry Olusegun Adeola Samuel) was born on the 19th of February 1963 in west London. His mother, Adebisi Ogundeji is Nigerian while his father, Francis Samuel is a Brazilian. He also has a brother named Jeymes Samuel. The young Seal grew up in foster care. He studied architecture in school and worked various jobs in London.
Seal began his music career in his 20s. He joined two different bands and toured countries such as Japan and Thailand. However, he got his breakthrough when he returned to his native England.  In 1990, he got in touch with British DJ, record producer, and musician, Adamski. Adamski offered him a chance to contribute lyrics and vocals to his upcoming single, Killer. Seal's lyrics, but most importantly his amazing voice, catapulted the single to the top of the U.K. charts. This marked the formal commencement of his music career.
Till date, Seal has released at least seven studio albums as well as other compilations and DVDs. He has also won numerous accolades for his works. They include the British video of the year, British album of the year, and British male solo artist of the year at the 1992 Brit Awards. He also won the Ivor Novello Award on four occasions. This award is designed specifically for songwriting skills.
Why Did He Break Up With Heidi Klum?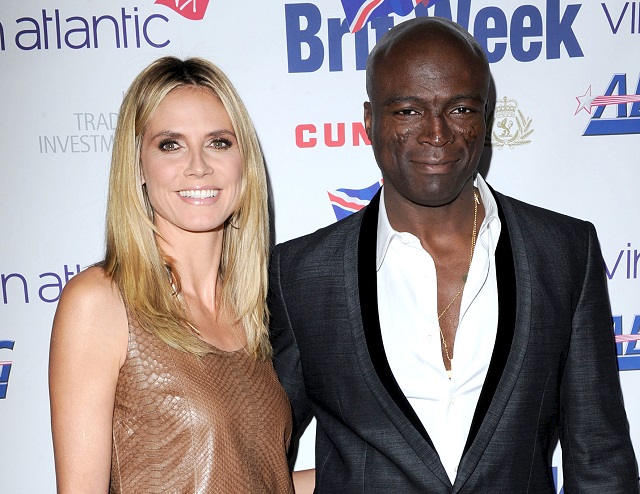 Seal and Heidi Klum were simply a golden couple. Their Halloween parties, as well as their co-ordinated Halloween costumes, was the stuff of legends. They were not shy to express their love publicly and everyone admired them. They also renewed their vows annually. As such, the world was shocked in January 2012 when they announced their separation.
So what caused the break-up? Before we answer that, let us explore how they first met. Seal first saw Klum at the GQ Awards Bash in September 2003. They did not speak but he was immediately attracted to her. In 2004, they bumped into each other in the lobby of a New York hotel. This time, the attraction was mutual and so their relationship commenced. At the time, Klum was pregnant for a former boyfriend, an Italian businessman, Flavio Briatore. Seal was unfazed by this and in December 2004, he proposed to Klum. She said 'yes' and they tied the knot in Mexico in May 2005.
The couple had four children. They include Helen 'leni' Klum born on the 4th of May 2004. Seal officially adopted her in December 2009 and she changed her surname to Samuel. Other children are Henry Gunther Ademola Samuel (born on the 12th of September 2005), John Riley Fyodor Taiwo Samuel (born on the 22nd of November 2006), and Lou Sulola Samuel (born on the 9th of October 2009).
The couple announced their separation in January 2012 and Klum filed for divorce in April of that same year. Their divorce was finalized on the 14th of October 2014. The couple gave no reason for their divorce except that they had simply grown apart. However, reports have it that the split was due to the musician's hard-partying lifestyle. Whatever the reason, their split was an amicable one and they remain friends.
Where Is He Now?
Seal continues to do what he knows how to do best which is music. He released his 10th studio album titled Standards in 2017. The album is mostly a collection of covers of classic American songs.
Additionally, he has worked as a guest judge on some reality TV shows. He was a guest judge on America's Got Talent in 2017. Seal has also worked as a coach on the Australian version of The Voice. He did so in 2012, 2013 and 2017.