All positions on an American football team are important, but some more than others. Somewhere in the middle are placekickers. Yet, despite the unglamorous nature of his position, Sebastian Janikowski has managed to forge an illustrious career in the NFL. He spent 19 seasons across 18 years, all for the Oakland Raiders, except for his last year at the Seattle Seahawks.
Sebastian had an unusual start to his career. He dealt with a lot of off-field drama, involving legal battles, and he was a first-round pick, a position often reserved for the third and fourth rounds. Regardless of his troubles, he went on to have a stellar career, becoming an icon for the Raiders, if not the NFL, and it all started from a soccer pitch.
Sebastian Janikowski Played Soccer Before He Found Football
Sebastian Paweł Janikowski was born on March 2, 1978, in Wałbrzych, in southwestern Poland. 'Seebas,' as his fans popularly call him, was born into a sports family. His father, Henryk Janikowski, played soccer during his heydays. His mother is Halina Janikowski; not much is known about her. Being a professional footballer in Europe, his father played in different cities, forcing the family to relocate always. Eventually, with age catching up on him, his father relocated to the United States to recapture the good days of his career in the US less developed soccer industry.
He struggled for years to maintain a club, and he eventually retired. After years of sending money to Sebastian and his mother, Henryk retired and divorced Halina, leaving them to fend for themselves. Janikowski developed a host of schemes and habits to raise money, including playing soccer for cash in the local park. He developed an affinity for soccer, and quickly became a local star, thanks to his dominant left leg and speed.
At the age of 15, he joined the Polish Under-17 national team. But rather than nurture his Polish soccer career, he relocated to the US, after his father's marriage to an American woman granted him legal means to the country. In the US, Sebastian joined the Orangewood Christian Soccer team. He played five games with the team and also helped them qualify for the Class A State Championship game. He also played for the Orlando Lions, where his impressive performance got him a spot at Seabreeze High School.
At Seabreeze, a playful conviction by friends for Sebastian Janikowski to kick an American football revealed his potential qualities as a kicker. The team recruited him as a placekicker, and thus began his lifelong career as a football personality.
An Impressive High School and College Career
Although he had no established background in American football, Sebastian Janikowski quickly became a star player for Seabreeze High School. He was named to the USA Today All-American team after scoring four field goals from 50+ yards. One of his goals, from 60 yards, remains the third-best in Florida High School history. News of his strong left leg spread, and major college football programs swarmed him with offers.
Rather than leave the known for the unknown, he committed to Florida State University. At FSU, the mythology of Sebastian's left leg grew. He spent three seasons at FSU, rather than the traditional four, yet, he amassed a total of 324 points, the third in the school's history. Individually, he won the Lou Groza Award twice and helped the Seminoles to the BCS National Championship in 2000.
After his third year in college football, he declared for the NFL Draft, and in an unusual and unexpected decision, the Oakland Raiders selected him in the first round as the 17th overall pick.
Sebastian Janikowski's Long and Fulfilling Time in the NFL
Despite joining the league with a high reputation, Sebastian Janikowski's start as a professional player was rough. He had 68.8% field goal success in his first year, but it turned out to be a temporary blip. In his sophomore season, his field goal success rate shot up to 82.1%. It remained mostly there throughout his time with the Raiders.
He helped the Oakland Raiders reach the 2002 Super Bowl, scoring a field goal in the first quarter and stretching the team to a 3-0 lead. Unfortunately, it did not last, and the Raiders lost. Sebastian remained a vital cog in the Raiders' wheel, and in 2004, the franchise made him the highest-paid kicker in NFL history. In the season before, he had recorded a field goal success rate of 88% from 25 attempts. He rewarded his massive contract with FGpct of 89.3% in 2004 from 28 attempts.
Despite having a dip in accuracy between 2005 and 2007, recording a low 66.7% FGpct in the 2005 season, Sebastian Janikowski returned to his reliable best in the 2008 season. He posted an FGpct of 80% from 30 attempts and maintained the quality of his performances, reaching a personal best of 91.2% from 34 attempts in the 2012 season.
After eighteen seasons with Oakland Raiders, Sebastian had 80.4% field goals success from 268 games, 515 attempts, and 414 successes. He gave the Raiders 557 extra points, averaging 32.8 extra points for the franchise per season. The former Raiders placekicker scored 121 field goals from 40+ yards and 55 goals from 50+ yards.
His Brief Stint at the Seattle Seahawks
A series of back issues kept him out of the 2017 season, and the Oakland Raiders subsequently released him. He later signed a one-year contract with the Seattle Seahawks. He became the team's starting kicker following the release of Jason Myers.
Sebastian played 16 games for the Seahawks, during which he made 22 field goals from 27 attempts. His goals gave the Seahawks 48 extra points and an additional 80+ field goal percentage season to his career. At the end of his one-year contract, he became a free agent after the franchise released him.
Sebastian Retired from Old Age
When Sebastian Janikowski joined the Seattle Seahawks, he was 40 years old. He had missed out on the 2017 season with the Raiders over a back injury. With the Seahawks, he suffered a hamstring injury after missing a field goal kick in the 2019 Wildcard Round of the NFL Playoffs.
Sebastian Janikowski told ESPN that, after 19 seasons, he is retiring from NFL at the age of 41: "It was a good run. I still think of the Super Bowl – it still hurts." He plans to turn into a cab driver, taking his 3 girls to school. Seabass made more $ than any K in NFL history.

— Adam Schefter (@AdamSchefter) April 28, 2019
Confident his body was no longer capable of keeping him at the top of his game; he announced his retirement on April 28, 2019. At retirement, he had played a total of 284 games in the NFL in 19 seasons, scored a total of 436 field goals with an FGpct of 80.4%. Sebastian was also the second remaining active player from the 2000 NFL Draft at retirement.
Sebastian Janikowski's Career Achievements and Earnings
Janikowski never won the Super Bowl, and he never came close after losing the 2002 final. However, he did record a host of personal achievements, several of which are attributed to his longevity. The former Raiders placekicker is the all-time leading scorer at 1,799 points. He also holds the record for most games for the franchise. For the NFL, he holds the most field goals of 50+ yards in a career, most field goals in one quarter, and the longest field goals in overtime.
Janikowski's dominant left leg also earned him the most extra points in a Pro Bowl and most field goals of 50+ yards in one game. Aside from personal records, he was also named to the Pro Bowl in 2011 and made the All-Pro Second Team in the same year. As a college player, he was also a two-time Consensus All-American. His high school, Seabreeze High School, inducted him into the school's Athletics Hall of Fame in October 2019.
He Made Over $50 Million in Total Earnings
Financially, Sebastian Janikowski did well for himself as a player. According to figures from Sportrac, he made $53.29 million in total career earnings. His earnings came from five contracts, the biggest being a four-year deal worth $16 million in 2010.
His last contract, the one-year deal with the Seahawks, was worth $2.015 million. Based on his career earnings, Sebastian had a net worth of $14 million at the time of retirement in 2019, according to Celebrity Net Worth.
See Also: Shaquill Griffin Brother, Family, Height, Weight, NFL Career
Sebastian Has a Very Reserved Family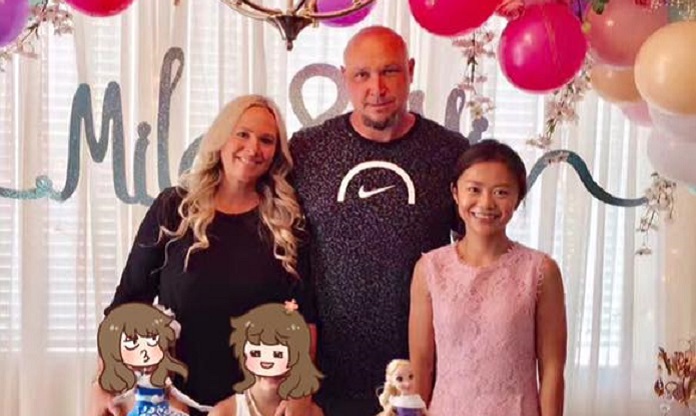 Unlike other football stars, Sebastian Janikowski has kept his family mostly out of the spotlight. He is a model family man and was a consummate professional, a far cry from the personality the world knew when he joined the NFL in 2000. Back then, he dealt with a series of legal battles that ranged from possession of date rape drugs to bribing a police officer. None of it put his career in jeopardy, but a couple of tactical decisions by Raiders management helped him become the man he is today.
He married his wife, Lori, in 2008. The two of them had been in a longterm relationship before their marriage. Since getting married, they have given birth to three children, primarily raised by Lori, until he retired. His children are twins Mila and Vi, and Vada, born in 2017. The twins were born in 2012. Since his retirement, Sebastian Janikowski has been catching up on parenthood, reliving the glory of a career that started on a different path. He and his family live in Jacksonville, Florida.