Facebook is not a company to rest on its oars and they are once again working on making user experience better as they test a secret conversation feature for their messenger app.
See Also: Facebook Will Now Let You Post In Multiple Languages At Once
The company is testing end-to-end encryption on its Messenger app with secret conversations that users can set to self-destruct.
The feature is a combination of the encryption options currently available on Facebook's WhatsApp service with the ephemerality of Snapchat.
They said that the new option which will soon be made available will "better support conversation about sensitive topics". In the blog post that announced the update, Facebook said;
"Your messages and calls on Messenger already benefit from strong security systems — Messenger uses secure communications channels,"

"We've heard from you that there are times when you want additional safeguards — perhaps when discussing private information like an illness or a health issue with trusted friends and family, or sending financial information to an accountant."

"To enable you to do this, we're starting to test the ability to create one-to-one secret conversations that will be end-to-end encrypted and which can only be read on one device of the person you're communicating with."
See Also: UN Ambassador On How Your Facebook Feed Is Not Allowing You Make the World Better
When the feature is active, it would mean that even Facebook will be unable to see the messages and users will also be able to set a timer to "control the length of time each message remains visible within the conversation".
The secret conversation service uses the Signal Protocol developed by Open Whisper Systems. It is  currently being tested on a "limited basis", but will be more widely available later on this summer.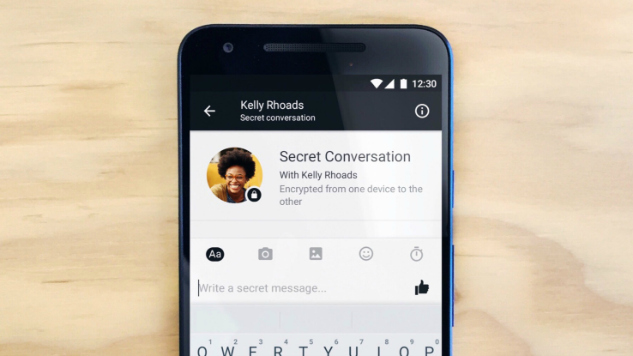 Facebook seems intent on making messenger a viable option for sending important messages, including sensitive office information. It would be impossibly hard to resist the lure of knowing that your conversations are safe and will only be read by the person who you intended it for.