Sending money from Skrill to M-Pesa or from M-Pesa to Skrill has been one of the most innovative things to happen to the Kenyan mobile money space. Money transfer between two parties is something that is done every single day. Skrill has somehow proved to be the most reliable in the business. As a result, the company continues to grow at an accelerated rate.
Freelancers who work from home and for international companies have been able to withdraw their salaries. It has also provided Kenyans abroad with an avenue to send money back home to their families and friends. As a result of its importance, Skrill is not going anywhere soon, and teaming up with M-Pesa has opened it up to a new customer base.
What is Skrill?
Skrill is a payment system designed to help users receive and send money at lightning speed. Many vendors often use it as a payment method to receive funds from customers for service rendered. It also helps to connect freelance workers who work online, casinos, betting companies, and other gambling outlets to potential clients and customers. It is, therefore, essential to have a Skrill account in this day and age, especially if most of your work is online.
It shares similarities with the widely used Paypal payment and withdrawal system. You can send money from any card anywhere to reimburse your wallet or even make withdrawals. Skrill has partnered with many Kenyan financial institutions to make money transactions more accessible and faster for customers. One such partnership birthed the Skrill – M-Pesa transfers.
Why Should You Use Skrill?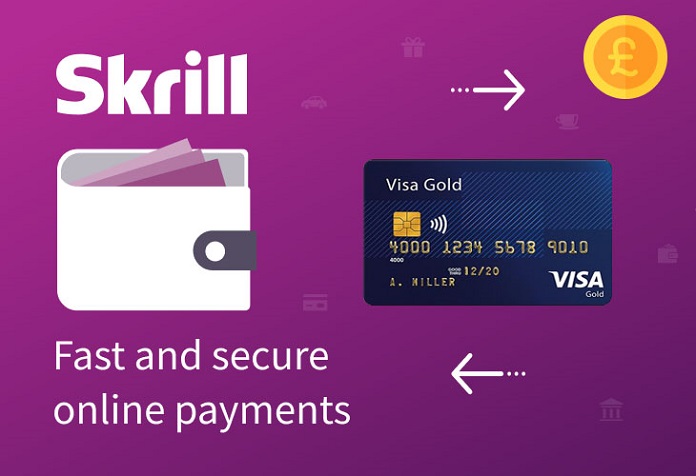 Before you can make transfers from Skrill to M-Pesa or from M-Pesa to Skrill, you need an account with both. Before this article talks about opening or registering for a Skrill account, you need to know why you should use one. These are the advantages of using a Skrill account:
Safety
the number one issue with any online mobile money transaction is safety concerns. Skrill has taken care of this by ensuring that you never have to enter your card verification value (CVV) or your bank account number again when you link your card with the service. This ensures that your card cannot be used to transact by other Skrill accounts, snuffing out fraud. The service is also regulated by the Financial Service Authority (FSA), which means all your details are very much protected.
Skrill Prepaid Master Card
If you are a premium member of Skrill, you are issued with a card if demanded. This card is attached to your accounts, and you can withdraw, transfer, and deposit money from any ATM anywhere in the world. This is hugely convenient.
Speed
The speed of the transactions is one of Skrill's significant strengths. Whether you are transferring to M-Pesa accounts or other outlets, transactions on Skrill are completed almost immediately. In a world where network issues can lead to delays, this is hugely attractive to customers.
Convenience
The ease of transacting from anywhere in the world as long as you are online is very convenient. Knowing you won't lose your money completing these transactions is also a huge plus.
Low Charges
The extra charges accrued using payment systems can be a burden for customers. Having to pay exorbitant amounts as a service charge can be a significant discouragement to potential customers. That is why Skrill's low transaction charges are a welcome development.
Skrill has two types of accounts in order not to make things uncomplicated for their customers. The two types of accounts offered and who they suit are:
Personal Account: This is suitable for people who seek to send and receive money from family and friends, make international payments, and enjoy shopping online. If you are one or all of these people, a personal account on Skrill is for you.
Business Account: The business account is suitable for business owners. With a business account, you can make international payments to other businesses, pay your employees and suppliers. You can also receive payments from clients and customers and generally pay anyone who seeks to be paid by Skrill.
Note that you can only have just one personal account, but you can apply for numerous business accounts. To register for Skrill, all you need to do is:
Be above 18 years of age. You will be required to verify your age.
For personal accounts, you can only create an account once. After your first time, the application will be rejected.
Have your correct and verified details with you.
How To Transfer Funds From Skrill to M-Pesa
Due to the partnership between the two top-rated financial systems in Kenya, it is now effortless to send money from Skrill to M-Pesa. It is extremely fast, secure, and convenient. The process also attracts a reasonably low service charge, and the money transfer is instant.
One of the main reasons Skrill is so popular in Kenya is because Kenyans can send money directly to their M-Pesa wallets from Skrill. All you need to do is have a Skrill account, as mentioned above. After this, follow the step-by-step guide below on how to withdraw money from Skrill to M-Pesa:
Register for a Skrill account if you have none. Click on this link to sign up https://account.skrill.com/wallet/account/sign-up.
Log in to the Skrill iT to move money from Skrill to M-Pesa
In the country field, change the value the recipient will receive to Kenya
Input in the amount you wish to withdraw. Note that Skrill will automatically convert this to Kenyan Shillings.
Click on the 'get started' tab, and it will take you to the page below where you enter the recipient's details.
Enter your M-Pesa details as the recipient's details
Press 'continue' to move on to Skrill. You are shown your account balance to ensure that it is sufficient for the transfer to go through.
Double-check your M-Pesa details and ensure everything is correct.
Confirm the transfer by entering your date of birth. Then click on 'Send Money' as shown in the image below.
The money is transferred immediately, and you will see the confirmation of the successful transfer on the screen. You will also receive E-mail and SMS confirmations.
This is how to send money from Skrill to M-Pesa in ten easy steps. It is that simple and convenient. As long as you have sufficient balance, enter the correct M-Pesa details, and have an active Skrill account, then you should encounter zero issues.
Sending Money from M-Pesa to Skrill
Sending money between the two platforms is not a one-way street. Just as you can send money from Skrill to M-Pesa, you can also make a transfer from your M-Pesa account to Skrill. Simply ensure that there is enough balance in your M-Pesa account, including charges. Also, ensure you check out the exchange rate if your Skrill account or the destination Skrill account is not in the local currency. If all these are done, proceed to follow the following steps:
Open your Eastpesa account
Click 'Get Started'
Navigate to the Lipa na M-Pesa section on your M-Pesa menu
Select 'Paybill'
Enter the paybill number generated by your Eastpesa online page
Forgo the account number as Eastpesa will also generate that for the transaction
Enter in the amount you wish to send
Input your secret M-Pesa pin and then send the request
Your Skrill account should be credited after a few minutes with the amount sent.
The money sent will be reflected in the currency the Skrill account was set to.
If it does not reflect within a reasonable time, your EastPesa account will tell you the transaction status and indicate when the amount will reflect.