Shamicka Gibbs is a skillful young entrepreneur who has also worked hard to establish herself as a notable chef. She runs several businesses that range from culinary to clothing line. In addition to her creative endeavors, Gibbs has also made appearances in a few TV series. Beyond being known as a hard worker, she is also recognized as the former spouse of the accomplished comedian, actor, and producer, Martin Lawrence. Here's all you need to know about the life, career, and earnings of the TV figure.
Who Is Shamicka Gibbs?
The young businesswoman was born in Los Angeles, California, on 11th November 1975. There is little to no information regarding her childhood experiences, parents and siblings but she possesses mixed ethnicity and is an American national. She is an alumna of Leuzinger High School, situated in Lawndale, California.
As an entrepreneur, Shamicka Gibbs is known for establishing a meal service venture that goes by the name of Micka's Pantry. It comprises of a collection of spices that are organic and gluten-free. She additionally has a T-shirt collection and also owns a franchise known as Massage Envy Spa which has spread its tentacles across many cities in the United States. That's not all, it might also interest you to know that Shamicka Gibbs is a chef who organizes culinary events titled, Cooking and Conversing, where she guides her audience on how to prepare some recipes coupled with her talks on culinary-related subjects. She also shares videos of herself giving talks on how to prepare her recipes through her social media accounts. She is active on other social media platforms like Instagram and Twitter.
Her Married Life
Shamicka Gibbs kicked off a romantic affair with the eminent actor, Martin Lawrence in the year 1997. During the course of the relationship, the couple welcomed their first daughter named Iyanna Faith in November 2000. Two years later, they expanded their family once more with the arrival of another daughter, Amara Trinity. After having a loving relationship that lasted for more than a decade, the pair decided to solemnize the union in 2010 at Lawrence's Beverly Hills home. The wedding ceremony which was organized by Diann Valentine, a celebrity event planner, had about 120 guests in attendance. Sadly, their love story that seemed like a never-ending type hit the rocks just two years after their wedding as the couple signed divorce papers. They also asked for joint custody of their kids during the marriage annulment process.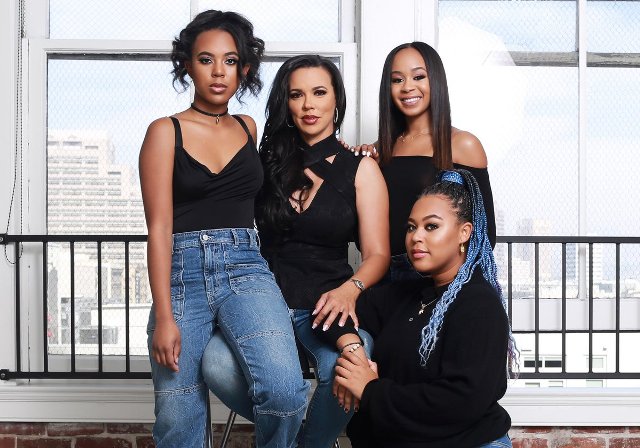 Shamicka Gibbs is reportedly single at the moment as she seems to be more focused on raising her daughters whom she spends most of her time with. Her ex-husband, on the other hand, got engaged to his beau, Roberta Moradfar in 2017. He has been in two marriages and is on track for a third one. Martin is known for his noteworthy contributions to the entertainment industry as a stand-up comedian, producer, and actor. His most notable acting works include Big Momma's House, Bad Boys, Blue Streak, A Thin Line Between Love & Hate, Nothing To Lose, Life, Rebound, What's the Worst That Could Happen, among many others.
Health Problems
Martin Lawrence's ex-wife has been diagnosed with a systemic autoimmune disease, Lupus, which occurs when the body's immune system attacks the tissues and organs. She also suffers from a coeliac disease which is an immune reaction to eating gluten, a protein found in wheat, barley and rye. As a result of her health condition, Shamicka Gibbs maintains a gluten-free diet in order to stay healthy.
See Also: Anne Hathaway, William Shakespeare's Wife: 6 Things You Need To Know
TV Appearances
In addition to being known for her business ventures, Shamicka Gibbs has also been featured in a few TV series where she has displayed her acting skills. In 2012, she was featured in a reality TV series titled, Hollywood Exes which centers on the lives of seven ex-wives of famous men in the entertainment world. The aforementioned TV series, was, however, canceled in 2015. Other TV shows she has appeared in include Reality Relapse, Unsung Bethany and Hollywood Today.
Shamicka Gibbs' Net Worth
Shamicka Gibbs has obviously done well for her self, having established multiple businesses over the years. Through her various creative works, as well as her TV appearances, the accomplished entrepreneur has gathered a financial value that is estimated at $5 million.