Shanna Riley is the ex-wife of Roman Atwood, the famous American YouTuber, vlogger, and comedian. Riley is an American internet personality who started making headlines after having an extra-marital affair years into her marriage to Roman. 
But apart from the infamous "affair story", there's much more you need to know about Shanna Riley. Join us as we take a fun ride through the biography and other facts about Roman Atwood's ex-wife.
Shanna Riley Biography
She was born Shanna Shiley Janette on February 21, 1983, in Salt Lake City, Utah, USA. She is a White American. Shanna grew up in her birthplace, Utah. There, she had her elementary and high school education, although the specific schools she attended were not available. Information about her parents and siblings is also not available.
Not long after finishing her high school education, Shanna Riley married Roman Atwood. The duo met and fell in love with each other in 1999 while still high school students in Utah. They started dating and, soon after their graduation, tied the knot, precisely on November 17, 2001. The ceremony was held in Licking County, Ohio, USA. After their wedding, Riley moved over to Ohio with Atwood.
Shanna Riley and Roman Atwood's Divorce
Shanna and Roman's union blossomed for several years, producing a son, Noah Vaughn, on October 18, 2004. However, everything went wrong when, in 2007, Roman found out that Shanna had an affair with one of his producers while he was away on vacation. Atwood consequently filed for a divorce. Since they could no longer maintain a peaceful relationship after Shanna's infidelity busted, the couple separated in 2008, even before the conclusion of their divorce proceedings, which later ended in 2010.
Initially, after their divorce, Riley and Atwood shared custody of their son, Noah, with the boy staying with his father on weekdays and with his mother on weekends. However, in 2015, Shanna filed a suit against her ex-husband, Roman, accusing him of exploiting their son Noah for money by making him appear on his vlogs. She also put in an application to solely have Noah's custody. Although she succeeded in getting a temporary restraining order against Roman, she later lost the case. The court granted Roman both Noah's custody and the right to feature him on YouTube.
Roman Atwood has now married internet sensation Brittney Smith. He met Brittney in 2008 at a childhood friend, Chase Gilroy's wedding. Roman was Chase's best man, and Brittney happened to be the bride's (Chase's wife's) sister. The duo started dating after the meeting and subsequently tied the knot 10 years later on 27 July 2018 in Maui, Hawaii. Prior to their wedding, the couple welcomed their first son together, Kane Alexander, on October 23, 2011. They later had a daughter, Cora, on July 16, 2017. Brittney is now stepmom to Roman's son (Noah) with Shanna Riley.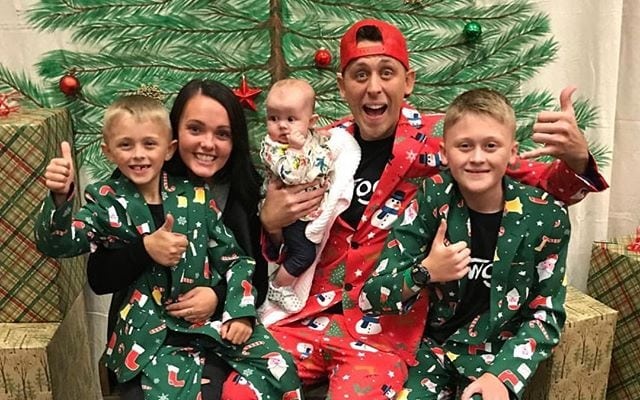 5 Facts About Roman Atwood's Ex-Wife
1. She married at 18!
Both Shanna Riley and Roman Atwood were fresh 18-year-old high school graduates when they married in 2001. They were so very much in love with each other that they could not wait any longer. The lovebirds, therefore, tied the knot just a few months after completing their high school education.
2. Here's what made her infidelity more grievous
Yes, Shanna cheated on her husband. But what made the matter more disgusting to Roman was the fact that the said producer with whom Shanna cheated had once pooped on his driveway after being drunk during a shoot at their place.
3. Her Ex-husband Made a Video of her Affair
Since after their separation, Roman has severally come after his Shanna Riley with bitter dissing on social media. On 26th March 2015, he posted a defaming tweet against her calling her a bitch. Worse still, he made a global broadcast of Shanna's act by uploading a video on his YouTube channel titled "My Wife Cheated On Me". He, however, later took down the video, but it made no difference since it had already received millions of views and was probably copied by several others.
4. She Can Only See Her Son During Christmas!
Following her suit against ex-husband Roman Atwood in 2015, Shanna Riley lost joint custody of her only child and son, Noah Atwood. Unfortunately for Shanna, the court ruled that Noah stays with his father, while she can only have him during the Christmas period. Sad enough!
5. Shanna Currently Maintains a Low-Profile
Post-divorce, Shanna Riley has gone into obscurity. She has since kept her life completely away from the media in all its ramifications, be it social or press. Information on where she is and what she is currently doing is therefore, not available at the moment. No one knows if she has been able to start up a career since she didn't do so prior to and during her marriage to Atwood. Whether she is dating or has married another man is also a mystery.