Sharon Reed is no new face in the broadcasting field. For nearly two decades, the Atlanta-based journalist has been an outspoken and dominant force in the newsroom. More recently, she found more fame after making comments about the Atlanta mayoral race. Here are interesting facts you never knew about the seasoned journalist who is passionate about her job.
Sharon Reed – Biography (Age)
There is a scarcity of information regarding Sharon Reed's exact birthdate, parents, family, childhood, and elementary education. However, it is no secret that she hails from Cleveland, Ohio. For her tertiary education, Reed first studied English and Government at Georgetown University. Dissatisfied with just a bachelor's degree, an ambitious Reed proceeded to bag a master's degree in broadcast journalism from Northwestern University.
It is uncertain if Sharon Reed did any other jobs before debuting as a broadcaster. Her first job in front of the camera came in 2002, working as an anchor for two Ohio-based stations WOIO and WUAB. Reed didn't work directly with the networks but through a syndicated station Cleveland 19 WOIO. She remained with the station for ten years, appearing mostly as an evening anchor for various programmes. Thereafter, between December 2005 and June 2006, the journalist had a brief stint as a field reporter, covering games and interviews for the Cleveland Cavaliers. Though she ceased to be a sideline reporter and handled other assignments, Reed remained with Cleveland until late 2012.
Next, she landed another job as an anchor/reporter for KMOV in St. Louis. She later left the network and joined Atlanta-based station CBS46 as an evening reporter and anchor on weekday nights in June 2015. After four years at CBS46, Sharon Reed left the network at the expiration of her contract in May 2019. According to the news anchor who is passionate about her job, it was a difficult decision but she had some exciting projects which she needed to explore full-time.
Does She Have a Husband or Boyfriend?
Sharon Reed is one of those public figures who prefer to keep details of their personal life discrete. Despite the mystery surrounding her relationship status, Reed is believed to be a married woman. The journalist has however not been generous enough to share details of her man with the media. Sharon and her partner are proud parents to a girl, Eva. Like most of her other personal details, Reed has also been quite discrete with information about her child. However, the Atlanta-based journalist is presumably living her best life and has often been publicly spotted with her daughter in town.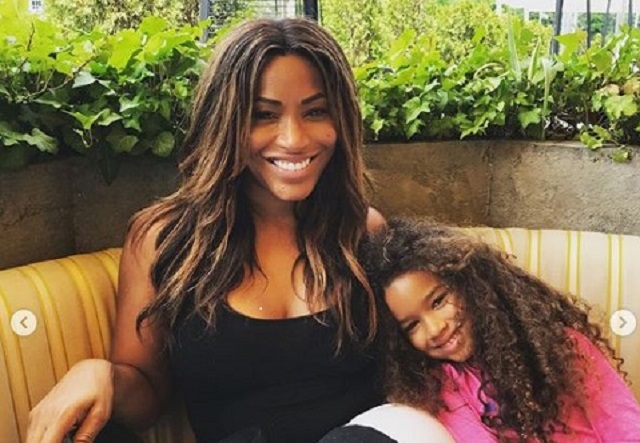 Like most other public figures, Reed's love life has made headlines in the past. Prior to her husband, the reporter was romantically linked to LeBron James. In fact, given the mystery about her husband's identity, the NBA star was initially speculated to be Reed's baby daddy. But Sharon promptly cleared the air, stating that James isn't her daughter's father.
Racist Controversy
In December 2017, Sharon Reed was embroiled in a controversy that brought her more fame on social media. After covering racial dynamics that played out in the Atlanta mayoral race with her fellow anchors, Reed's on-air discussion irked one of the viewers that she wrote the journalist a scathing email.
In the mail, the woman identified as Kathy Rae accused Reed of making race-baiting comments and went on to call the reporter a racial slur. After reading the email live, Reed clapped back in a more classy way. She stressed that the woman mischaracterized her words and viewpoint and concluded by stating that quite the contrary, Rae's negative words ended up exposing her as the true racist. The anchor's pointed takedown immediately went viral on both the mainstream and social media. It was also featured on popular programmes such as Trevor Noah's The Daily Show.
Net Worth
Sharon Reed's exact salary and net worth are unknown. But having been in the media for nearly two decades, she is believed to have amassed a sizeable financial portfolio.
See Also: Kelsey Wingert – Bio, Husband, Everything You Need To Know
Other Facts about Sharon Reed
1. Sharon Reed does not just entertain and educate on the mainstream media but also on social media. She is relatively active and has amassed an impressive fanbase on popular platforms such as Twitter, Instagram, and Facebook.
2. Besides her job as a journalist, Reed also has other media credits. Viewers got to see the reporter's raunchy side after she was featured in a 2004 edition of Body Art. She has also made it to David Letterman's popular Late Night show.
3. There is no information readily available about the African-American journalist's height, weight, and body measurements. But going by her physical attributes, it is safe to say Reed has maintained a good physique over the years.