One does not necessarily have to be in the music or movie industry to become a celebrity. All you need to do is to excel in whatever field of endeavor you have chosen for yourself and voila! the spotlight will automatically beam on you. One good example of this is none other than Shaun T.
A fitness and health coach, choreographer, motivational speaker, and entrepreneur, Shaun has succeeded in making a name for himself in the fitness industry by developing marvelous home fitness programs for both adults and children.
He has established himself as a fitness guru and his successes have led to appearances on high-profile talk shows such as The Oprah Winfrey Show, Doctors, The Tyra Banks Show, Dr. Oz Show, and The Ellen DeGeneres Show, as many seek to discover what makes him tick.
Growing Up as a Sports Freak
His full name is Shaun Thompson and he was born on the 2nd of May 1978, in Deptford, New Jersey. His love for fitness and staying healthy began when he was quite young. As a teen and young adult, he played not just football but also baseball and participated in track events during his high school days.
It, therefore, came as no surprise when the young man chooses to study Sports Science at Rowan University. During his four years in college, Shaun began dancing as he had to minor in Theater/Dance. He also taught aerobics as part of his degree requirement and subsequently, became an aerobics instructor. On receiving his B.A in Sports Science and a minor in Theater/Dance, the fitness expert moved to L.A. to conquer the fitness and wellness industry.
In Tinsel Town, Shaun T kicked off his career as a dancer, choreographer, and trainer; his first professional job was with singer Mariah Carey. Subsequently, he worked at Wyeth as both a personal trainer and a health program manager. He also worked in a couple of other fitness outlets including Equinox Fitness.
The Launch of His Famous Workout Videos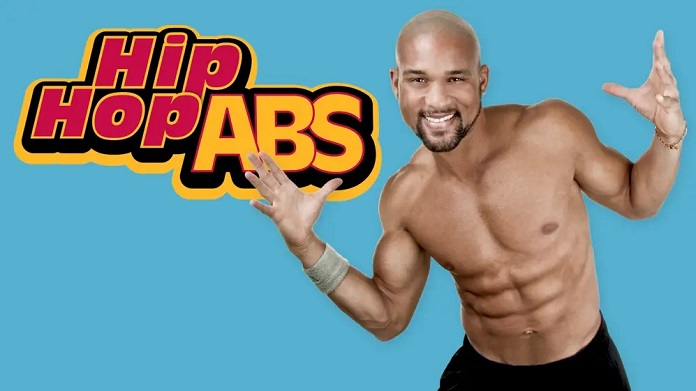 While working at Equinox Fitness, a representative from Beachbody, a company that specializes in the production of in-home fitness programs, approached Shaun T to submit a demo for a workout video. This gave birth to his first video work-out program, Hip-Hop Abs, in 2003. The video did so well that it became the top-selling workout program in the country by 2007.
In 2009, the New Jersey native came up with another program, Rockin' Body. That same year, he also collaborated with Beachbody to launch another workout program – Insanity. Insanity is a 60-day intense total body conditioning workout program that was touted as the hardest workout on DVD.
It equally performed well like its two predecessors and since then, Shaun has not looked back. He has dropped other workout programs such as Insanity: The Asylum and Insanity: The Asylum Vol.2; Insanity Max 30, Cize, Focus T25, Get Real with Shaun T (exercise video for pre-teens), Shaun T's Fit Kids Club (exercise video for ages 7 and up), and the most recent, SHAUN Week.
A Breakdown of His Unbeatable Routines
Shaun T's videos usually combine different types of exercises, such as calisthenics, martial arts, and plyometric work to create a program that trains different parts of the body, such as shoulders, abs, glutes, and thighs, simultaneously. His routines (stance jacks, switch kicks, double diamonds) are also suited for ordinary individuals and takes into consideration the fact that they may not have as much time for exercising as pro athletes.
Another factor that makes Shaun T's work-outs appealing is the sheer intensity which is guaranteed to leave one gasping for breath. Due to the toughness of the workout, he has been invited on several shows. He has also worked with Boost Athletic Shoes, Nike, Radio Shack, LA Lakers, and has appeared on The Late Show with Jay Leno, Good Morning America, CNN, HBO's Six Feet Under, and The Ellen DeGeneres Show.
How Much Has Shaun T Made from His Career?
The celebrity fitness expert is currently worth $10 million and his earnings are majorly from his workout videos which are quite pricey. A glance at online retailers shows that Shaun T's videos start from $22 and can reach as high as $139.
Given that the New Jersey native has so far released eleven exercise video series which continue to attract massive patronage over the years, it gives one an idea about the kind of money that he must have made from this avenue alone.
Other income sources for Shaun are his online apparel store which carries various types of merchandise. He has also scored minor roles in some movies and TV series, including Bring It On: All or Nothing, The Comebacks, and Tyler Perry's House of Payne.
Coming To Terms With His Sexuality
After several years of hiding, Shaun T finally came out as gay in October 2012, introducing his partner Scott Blokker to the world, and a few months later, the couple made their union legal. Shaun's partner would later reveal how the fitness motivator had struggled with his sexual orientation for so many years.
According to a blog post that has now been deleted, Shaun spent several years pretending to be happy and perfect while on the inside, he secretly hated himself for being gay.
This was further worsened by an emotionally and physically abusive relationship that lasted for four years. Despite subsequently leaving the relationship, the whole experience impacted Shaun negatively and he locked himself up in the closet. His whole life however changed after he met and fell in love with future husband, Scott Blokker. The beautiful relationship they had gave him the confidence to come clean and since then, he has been reaping the benefits of not having to pretend anymore.
The fitness expert is now able to live a genuine life and in his own words, it freed up his brain and he is now able to enjoy all the sights, smells, and sounds that life has to offer. This benefit has persisted to date and nearly a decade after coming out, Shaun T remains a proud gay man. He supports his community and on the occasion of Pride Day 2020, he tweeted a message of love to fellow gay people who were still in the closet.
See Also:  Juicy Details About Tamera Mowry's Sources Of Income and Family Ties
A Look at His Family Life with Scott Blokker
Shaun is happily married to a fellow sports lover and athletically-inclined fellow, Scott Blokker. Blokker is a native of Seattle, Washington, and grew up to be a soccer player. He played professional soccer for six years during which he plied his trade for various sides in the United States and Europe, specifically Sweden. Blokker has now quit soccer and is managing his family's business.
Shaun and Blokker tied the knot in 2012 and now have two children together; a set of twins, Sander Vaughn and Silas Rhys, whom they welcomed via surrogacy on November 17, 2017. The couple has since revealed that they had several failed attempts before they were able to welcome their sons.
Both boys are now growing up and have brought much joy to their parents. Shaun and his husband remain eternally grateful to the lady that helped them achieve it, Ashley Chasteen. Shaun regularly posts about her online and during Father's day 2020, he thanked her for her selfless act which made their dreams of fatherhood a reality.