Even though Sheree Zampino has a claim to fame for being an American actress, producer, and fashion entrepreneur; many would insist she only became popular as a result of her marriage to Hollywood sweetheart, Will Smith. Despite the fact that their union lasted for only a few years, she parlayed her failed celebrity marriage into a successful reality television show in 2012, becoming even more famous than she ever was before her divorce from Smith.
Who Is Sheree Zampino?
Born on November 16, 1967, in Schenectady, New York; Sheree Zampino is the daughter of Les Zampino (father) and Pam (mother). Her dad worked in a theater company in Schenectady, New York, while her mom was a staff in a finance company. When Sheree was a child, her parent's union went sour, leading to a divorce. After the divorce was finalized, Sheree moved in with her father.
At a very young age, she developed a passion for everything glittery and fashionable and this eventually led her to study at the Fashion Institute of Technology in Manhattan. Moving forward, she also attended the Fashion Institute of Design & Merchandising in Los Angeles.
In 2009, she started a clothing, jewelry, and accessory business called Sheree Elizabeth Boutique. The business which began in Sheree's California home was created with a focus on fashion jewelry & accessories. Subsequently, she took the boutique online at shereeelizabeth.com.
Apart from being an entrepreneur, Sheree Zampino is also an actress and a producer. The beautiful lady who is of Italian and African American descent kicked off her acting career with Hollywood Exes, a reality TV series which debuted on VH1 on June 27, 2012, and aired its final episode on 2nd July 2014.
The show portrayed the life of seven ex-wives of celebrities who were trying to start over, find someone new, and grow their businesses after being separated from their famous husbands. It lasted for three seasons and Zampino featured in all of them. She also featured on the 2001 TV series, Oh Drama in addition to starring in the short films, Our Journey and When the Time Comes. 
In 2015, Sheree became part of the cast of Minay Matthews' documentary/talk show Minay TV. She also hosts her own show, Eat Pray Live, on Black Hollywood Live.
Sheree Zampino has been married twice. Her first marriage was to the popular American actor and rapper, Willard Carroll Smith Jr., professionally known as Will Smith. After the marriage ended, she met her second husband, former American football running back, Terrell Fletcher through a mutual friend. They dated for five years although it was on and off.
Meanwhile, four years after they started dating, Sheree Zampino quit the relationship because she wanted more but Fletcher was not ready to make a commitment. The duo was apart for one year but fate still brought them back together when they met at a church conference where Sheree was one of the speakers.
Somehow, their love was rekindled and Fletcher later popped the question. They got married on May 26, 2007, in Yorba Linda, California. Their marriage produced a daughter named Jodie Fletcher. Unfortunately, the couple did not live happily ever after. There were reports that Sheree was not happy in the marriage and consequently, they separated in 2013 after Sheree filed for a divorce, citing irreconcilable differences.
See Also: How To Audition For A Movie Actor Or Actress
Her Relationship With Jada Pinkett And Will Smith
As stated earlier, Sheree Zampino is the former wife of Will Smith. They first met at the taping of the sitcom, A Different World. Sheree was there to support her friend who wrote for the show and coincidentally, Smith was there too, seated next to her in the audience.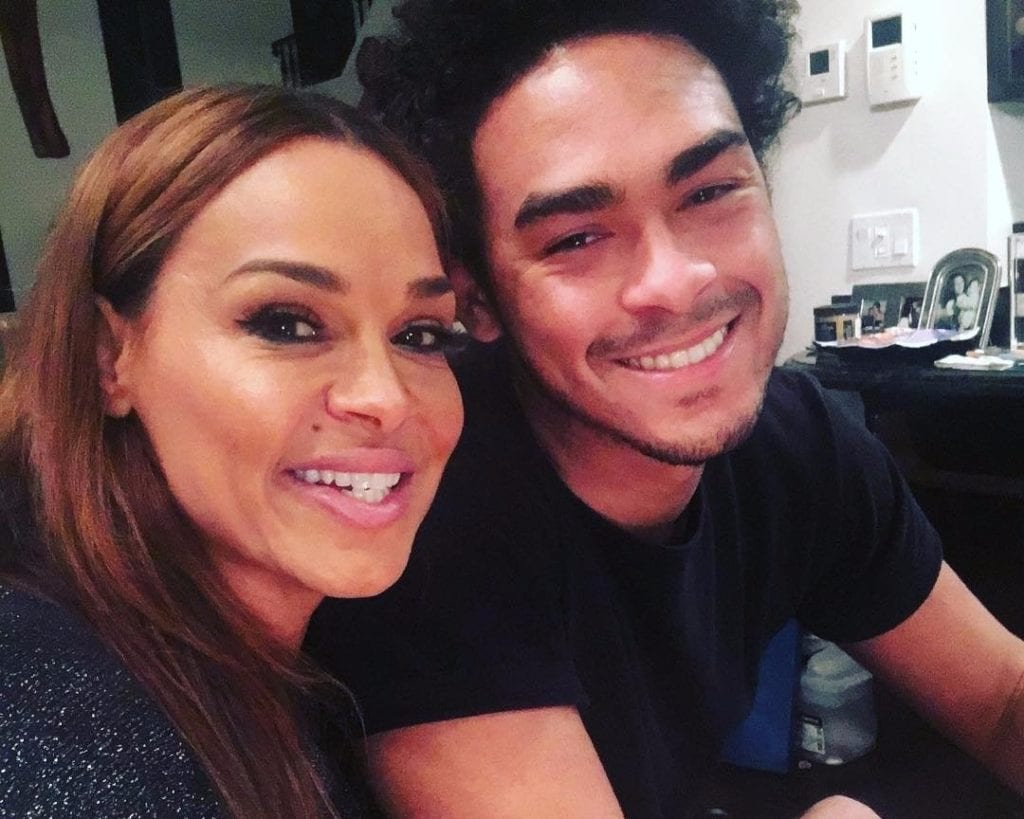 Subsequently, the trio hung out together and without telling Sheree, her friend gave her phone number to Smith. He called her up afterward and from then they kept on talking. Shortly after, they started dating and later got married in 1992 after a long-term relationship. About six months after, on November 11, 1992, they welcomed their first child, a son named Willard Carroll "Trey" Smith III.
However, their marriage soon ran out of steam and barely three years after they tied the knot, the duo filed for divorce. According to reports, their decision to part ways was based on a mutual understanding and that explains why they still support each other and are very good friends till today.
In 2016, actress Alexis Arquette claimed that Will Smith was gay, adding that it was the reason why his first marriage crashed. While speaking in defense of Smith, Sheree revealed the real reason for their divorce. According to her, it was neither because of infidelity nor because she found him in bed with a man or woman but because they were both so young and unable to deal with the responsibilities that come along with marriage. She also said it was because she began to feel more irrelevant while Smith grew bigger in his career.
While his marriage to Sheree was still on, Smith met Jada Pinkett in 1994 on the set of The Fresh Prince of Bel Air and started dating her the following year before his divorce from his first wife was finalized. In 1997, they got married.
Being the woman who 'stole' her husband's heart and the stepmother of her son, it was not a surprise that Sheree and Jada had a very tumultuous relationship at the start. However, the ladies have obviously managed to shove their differences aside. They have become such good friends that Jada even had Sheree as the first guest on her new Facebook Watch talk show, Red Table Talk. During the show, the ladies reminisced on their not-so-smooth start and laughed over it. Jada admitted that she was wrong to date Smith before his marriage with Zampino was officially over.
In the course of the emotional conversation, the two women opened up on a lot of things. Ultimately, Sheree Zampino appreciated Jada for loving her son, Trey, and for being the best "bonus mom" he could have had.