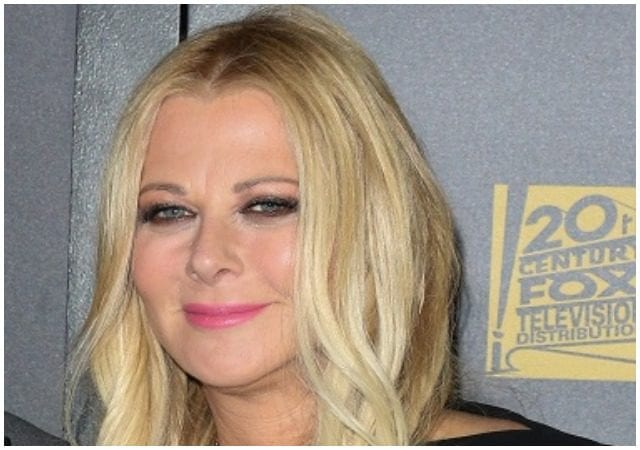 Sheryl Berkoff is a professional make-up artist who has worked behind the scenes to bring Hollywood to its current level of glory. Despite her contributions in the industry as a make-up artist, she is best known as the better half of the veteran American actor, and director – Rob Lowe. Rob garnered critical acclaim from having paid his dues in the industry with over six Golden Globe Award nominations, among other numerous meritorious awards.
For over two decades as husband and wife, the couple has successfully raised two grown-up children. Sheryl Berkoff has been a responsible wife maintaining a lovely home front despite all the negative press her husbands had attracted over the years. How did they meet? What is their driving force? These and many other questions would be attended to as we dig deep into the biography, wiki and other facts about the amazing wife of Rob Lowe.
Sheryl Berkoff – Biography and Age
Born on June 20, 1961, in Los Angeles, California to American parents, the artist was raised in South Carolina where she had her early life and most possibly obtained her basic education. As of now, there is not much to go by with regards to her parents, early life, family background as well as educational attainments aside from the above-stated facts.
Sheryl Berkoff has made a remarkable impact on the movie industry through her skills as a professional make-up artist. Her journey in the makeup world was recorded to have begun long ago in 1989. Some of her outstanding works as a make-up artist are seen in movies like such as Bad Influence, Frankie and Johnny (1991), Eve of Destruction (1991), and Glengarry Glen Ross (1992).
Besides her work as a makeup artist, she is also a Jewelry & interior designer of repute. She took up making jewelry from when she was younger but became really good at it and pursued it further as an adult. Her jewelry line Sheryl Lowe Jewelry has well-known personalities serving as its brand spokespersons such as Gwen Stefani, Cameron Diaz, and Oprah Winfrey. The active woman still has her own make-up line which is also booming. Interestingly, she equally veered into real estate which has over time added to her earnings.
Facts About Rob Lowe's Wife
Her husband Is Three Years Younger
Age, as they say, is just a number and cannot be a hindrance to people that are committed to making their marriage work. The same scenario has played out in the marriage of Sheryl and Rob Lowe. Sheryl was born on June 20, 1961, while her husband was born on March 17, 1964. The three years age difference has not been an issue for the pair, as they have been able to handle their home front very well. Little wonder their marriage has lasted so long.
It is noteworthy to know that their first meeting was initiated by Rob Lowe's best friend Emilio Estevez, who at the time was dating Sheryl in the early 1980s. Years later, exactly in 1983, the pair crossed paths again on a blind date that was set up by a dating site. After the date, they chose to remain just friends perhaps due to their past. They carried on with their individual lives. Six years later on the set of the movie Bad Influence, the couple finally decided to give the love between them a chance and started dating. They courted for two years then wedded in 1991.
She Has Two Kids
It was not long after Sheryl Berkoff and her famous American Actor husband legalized their union, that they welcomed their first child, a son born in 1993 who they named Edward Matthew Lowe. He was followed by a second son who was born sometime in 1995 and was named John Owen Lowe. Their children have long grown into adults who are doing well in their respective endeavors.
Read Also: Nina Earl – Bio, Family, Facts About Russell Westbrook's Wife
Net Worth
Although there is no clear cut record of how much make-up artists earn as their service charge per work, it is a popular belief, that they are surely paid handsomely for their art job. Talking of how much Sheryl has earned so far, her net worth is still under review but her famous husband is worth about $30 million.
Height
Sheryl Berkoff has aged gracefully; despite being in her late fifty (50), she stands at a height of 5 ft 7 inches (1.70m) and weighs 62 kg (136.6 lb). She has blond hair which emphasizes her beauty.