Simon Cowell is a well-known talent show judge, TV producer, entrepreneur and one of the most popular TV personalities that Britain has ever produced. In conjunction with his company, Syco, Cowell is the brain behind hugely successful talent hunt shows such as The X-Factor UK, The X-Factor US, Britain's Got Talent, America's Got Talent and Pop Idol. He is also a successful recording executive and his record label has produced prominent acts such as One Direction, Fifth Harmony and Leona Lewis. Find out more about Cowell here including whether he is gay, his wife or girlfriend, son and why he is so famous?
Simon Cowell's Bio
Simon Philip Cowell was born on the 7th of October 1959 in Lambeth, London to father Eric Selig and mother Julie. He has a younger brother named Nicholas as well as four half-siblings; two from his father's earlier marriage and two from his mother's earlier marriage. Simon Cowell attended schools such as the Radlett Preparatory School, The Independent Dover School as well as the Windsor Technical College. The young Cowell wasn't really a big fan of school and rebelled against it every chance he got. It is therefore not surprising that he left school entirely at the age of 16.
On leaving school, Simon Cowell worked various jobs such as a runner as well as a mailroom clerk at EMI Music. He endured these unsatisfactory jobs until 1979 when he was hired by EMI Music to scout and develop talents for the record label. He held the job until 1985 when he decided to set up his own label. He subsequently established fanfare records in conjunction with Iain Burton. The company produced successful acts such as Sinitta but closed down after four years. Upon the closure, Cowell went back to EMI Music in 1989, working as a talent scout and manager once more. He helped sign several musicians to the label including the Irish boy band, Westlife, who would go on to a become global sensation.
Is he married or are the gay rumors true?
Despite the fact that he has had a busy love life, Simon Cowell has never been married. A chronicle of his public relationships include women like model Jackie St Clair whom he dated in the early 80s before he moved on to pop singer, Sinitta, who was signed to his record for some time. Cowell also went out with popular TV presenter, Terri Seymour. The relationship is one of his longest as it lasted from 2002 to 2006. The next woman that Cowell publicly dated is Mezhgan Hussainy, a makeup artist he was with from 2010 to 2011. They were even engaged at some point but never made it to the altar.
One remarkable thing about Cowell is that he remains on amicable terms with most of his Exes. They (and their significant others) often accompany him on luxurious holidays which he funds. With regard to whether Cowell is gay, we can authoritatively say that he is not. He became embroiled in gay allegations during a 2014 trial but responded to them by saying that he is not gay and that even if he were to be, he would simply say so.
Simon Cowell has a girlfriend and a son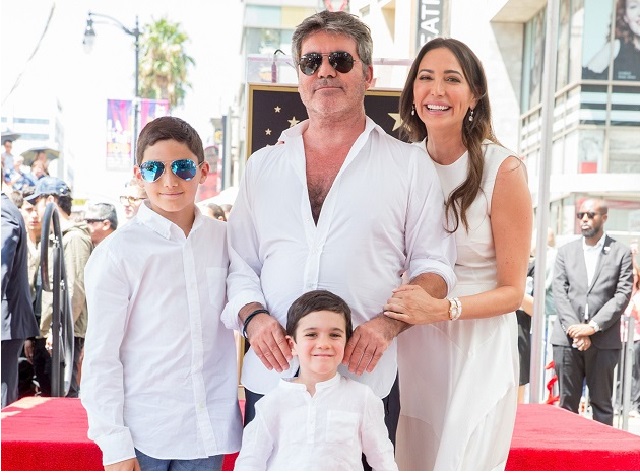 Simon Cowell is currently in a relationship with American socialite, Lauren Silverman. Their relationship commenced on a scandalous note in 2013 because Lauren was still married at that time to Andrew Silverman, a friend of Cowell's. Andrew later filed for divorce on the grounds of infidelity and even included Cowell in the suit. The divorce was however privately settled in August 2013.
Despite this rough start, Silverman and Cowell have remained strong and steady. They now have a son together named Eric. He was born on Valentine's Day (February) 2014. Eric has been described as his father's mini-me as he bears a close resemblance to Cowell.
Why is He Famous?
Simon Cowell is famous as a talent show judge. His journey to TV stardom started in the year 2001 when he created the show, Pop Idol. The show involved aspiring musicians competing to emerge tops, with the winner being decided by the viewers. The latter fact made the show very popular and spurred Cowell into establishing other talent shows. They include The X-Factor UK (2004), The X-Factor US (2011), Britain's Got Talent (2007) and America's Got Talent (2015). Others are American Inventor, Celebrity Duets and The Greatest Dancer.
Cowell has also served as a judge on these shows and has gathered a reputation as a TV villain. He is famous for his scathing but honest criticisms of the contestants which are often preceded by the trademark phrase "I don't mean to be rude but…". His sharp tongue, as well as his outrageous insults, have led to rows with his fellow judges equally making him one of the most colorful characters on TV. Cowell's infamous character has been parodied in several shows such as The Simpsons, Family Guy, Scary Movie 3, etc.
Net Worth
Simon Cowell is one of the wealthiest celebrities in the UK with a net worth of $550 million. Forbes estimates that he made as much as $43.5 million in 2018 alone. His fortune majorly comes from TV shows where his salary runs into eight figures. Cowell is not only wealthy but is also a generous philanthropist. He supports several charities such as Together for Short Lives, a UK charity that assists kids with terminal diseases and conditions. Cowell has also utilized what he knows best, music, as a tool for charity. He has been involved in the recording of songs to raise money for victims of disasters such as the 2010 Haiti earthquake and the 2017 Grenfell tower fire in London.