For close to two decades now, American actress and fashion model Sophia Bush has thrilled viewers with her numerous screen appearances. Also a social, political and human rights activist, Sophia Bush has always solicited support for fundraisers and raises awareness on many important life issues.
But beyond all of that, she is most popular for her role in the television drama series, One Tree Hill which aired from September 2003 to April 2012.
Sophia Bush Bio (Age)
Sophia Anna Bush was born on July 8, 1982, in Pasadena, California, United States. She is Italian by decent but American by birth. She is the only child of her parents who named her Sophia after the world-famous actress, Sophia Loren. She was raised in Pasadena where she attended the Westridge School for Girls, graduating in the year 2000. This was where she discovered her acting talent. Although she initially had more interest in volleyball rather than acting, her school made acting in plays compulsory. It was in the course of the mandatory participation in plays that it occurred to her that she could become an actress.
Sophia made her debut screen appearance in 2002 in the comedy National Lampoon's Van Wilder. At that time, she was studying journalism and theater at the University of Southern California. She later dropped out in her third year for a major movie role as Brooke Davis in the hit TV drama series, One Tree Hill. The series turned out to become her breakthrough movie after it garnered a consistent following through the 9 years it aired.
Among other notable movies, Bush has starred in John Tucker Must Die (2006), The Hitcher (2007), and The Narrows (2008). Her most recent TV appearance is on NBC's Chicago Fire police spin-off Chicago P.D. where she starred as Erin Lindsay. She, however, shocked fans when she left the show late in 2018 citing assault.
Net Worth
With numerous roles in successful works both on TV/films, and an annual salary of about $1 million, Sophia Bush has an estimated net worth of $11 million. Among her highest grossing movies are Incredible 2 and John Stucker Must Die. Her voice-acting roles have also contributed to her income significantly having landed voice roles in very successful works such as Phineas and Ferb, Incredible 2, and Glitch Techs.
Sophia Bush reportedly earns over $200,000 annually from brand advertisements and endorsements. She has made significant sums from being the face/ambassador for popular brands such as Kmart, MasterCard, One Pacific Clothing, Singular Wireless, and Chevy Cobalt. Many international magazines such as Maxim, Entertainment Weekly, InStyle, and Glamour have also featured Sophia. In addition, she spends a good part of her time working as an Assignment Editor for Annenberg TV News, a student news organization.
Among her accumulated wealth is her $2 million deluxe home in Hollywood, California. Her parking lot also boasts of tasteful cars including an Audi A3 Wagon and reportedly a $50,000 Mustang GT 350.
Also See: Charissa Thompson Dating, Boyfriend, Married, Husband, Net Worth
Is she Dating? – Boyfriend or Husband

Sophia Bush appears not to be so lucky in love and relationships, she often falls out of love as swiftly as she falls in. As a result, she has dated several men, most of whom were her colleagues in the acting field. In all, she has been married once.
First of all, Sophia got engaged to Chad Michael Murray, an American actor and former fashion model in May, 2004. Chad was her co-star on One Tree Hill (2003-2004). The two got married on April 16, 2005. They, however, separated in September 2005, and got officially divorced in December, 2006.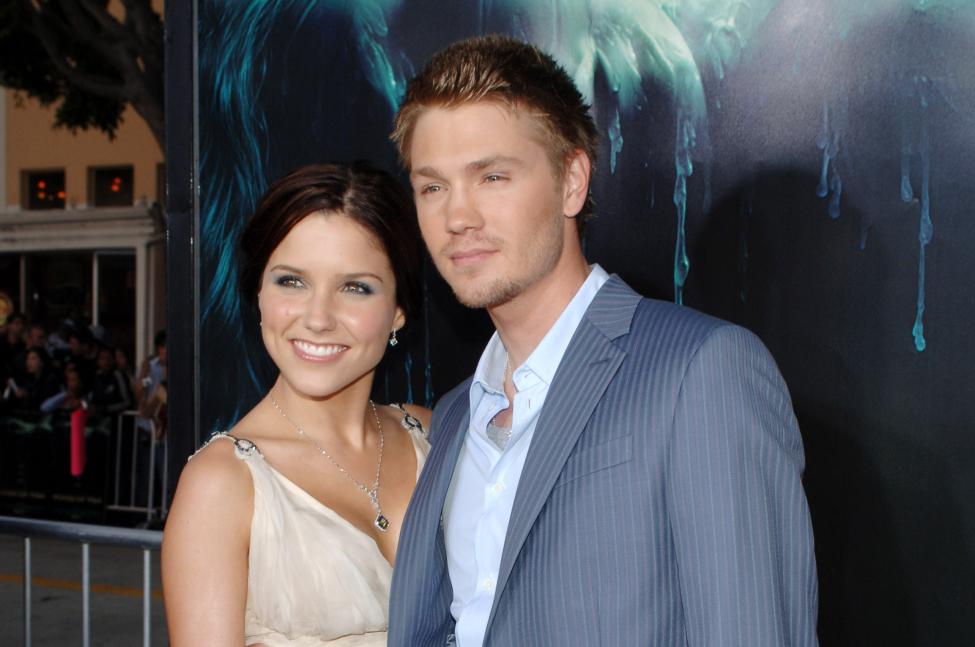 In 2008, Bush started an affair with James Lafferty, another One Tree Hill co-star. Their relationship which never amounted to anything ended in 2009. Roughly between 2010 and 2012, it was yet another One Tree Hill co-star, Austin Nichols. According to Bush, her relationship with Nichols was on and off and lasted for four years before they finally called it a day.
In January 2013, Sophia started dating Google Executive, Dan Fredinburg but they broke up in February, 2014 over long-distance challenges. Fredinburg unfortunately died in 2015 from a head injury which he sustained during an avalanche at Mount Everest South Base Camp.
Sophia Bush is apparently single at the moment.
Parents
Sophia's parents, Charles William Bush and Maureen Searson are both photographers. Her father Charles, is a celebrity/beauty and advertising photographer while her mother, Maureen owns a photo studio.