For close to two decades now, American actress and fashion model, Sophia Bush, has thrilled viewers with her numerous screen appearances. Also a social, political, and human rights activist, Bush has held fundraisers for several noble causes and has raised awareness on many important life issues.
Away from the professional front, Bush has been the protagonist of a fascinating love life that has seen her date several of her co-stars. Notwithstanding, she has however been able to make it to the altar just once but the union was shortlived. This wasn't a pleasant situation for the actress and she later revealed her sadness at falling into that notorious Hollywood Statistics of marraiges that only lasted for a short time.
Ditching the Volleyball Courts for the Stage
Sophia Anna Bush was born on July 8, 1982, in Pasadena, California, United States. She is Italian by descent but American by nationality. Sonia is the only child of her parents, photographers – Charles William Bush and Maureen Searson, who named her Sophia after the world-famous actress, Sophia Loren.
She grew up in Pasadena where she attended the Westridge School for Girls, graduating in the year 2000. During her high school days, she was quite passionate about volleyball and didn't really pay much attention to drama. Her school, however, made acting in plays compulsory. It was in the course of this mandatory participation in plays that she fell in love with the art and decided to pursue it further.
Her Unforgettable Days on One Tree Hill
Sophia Bush made her debut screen appearance in 2002 in the comedy, National Lampoon's Van Wilder. At that time, she was studying journalism and theater at the University of Southern California but later dropped out in her third year after landing what would be her breakthrough role in the hit TV drama series, One Tree Hill.
One Tree Hill revolved around the lives of two half-brothers, Nathan and Lucas, and Bush portrayed the role of Brooke Davis, the leader of their high school's cheerleading squad. Her character is initially a hell-raiser but she eventually turns out to be a deeply loyal friend. The TV series ran for nine seasons during which it grew to become one of the most-watched shows in America.
This automatically catapulted Bush, and her castmates, to stardom and she was tapped to rep brands such as Kmart, MasterCard, One Pacific Clothing, Singular Wireless, and Chevy Cobalt. The Pasadena native also landed other notable projects such as John Tucker Must Die, The Hitcher, The Narrows, and Chicago P.D.
The Role Her Upbringing Played in Her Activism
Sophia Bush is so much more than just another pretty face in Hollywood. The One Tree Hill star is an outspoken activist and advocate who has lent her time, energy, and resources to the issues close to her heart. These issues are too numerous to mention but they can be roughly classified into politics, health, environmental protection, sexual assault, and girl-child education.
With regard to health, Bush has supported organizations such as Fuck Cancer, a non-profit that raises awareness about the importance of early cancer detection. When it comes to politics, she has joined initiatives aimed at encouraging young people to vote. She has also advocated for women's reproductive rights, LGBT rights, as well as gun control.
Bush is also a vocal supporter of Time's Up, a movement that is dedicated to fighting sexual harassment at work. She has also spoken at the Women's March 2018. Bush's environmental efforts have seen her raise funds to help those residing in the area affected by the Deepwater Horizon oil spill. The actress has also raised funds for sponsoring girl child education in developing countries.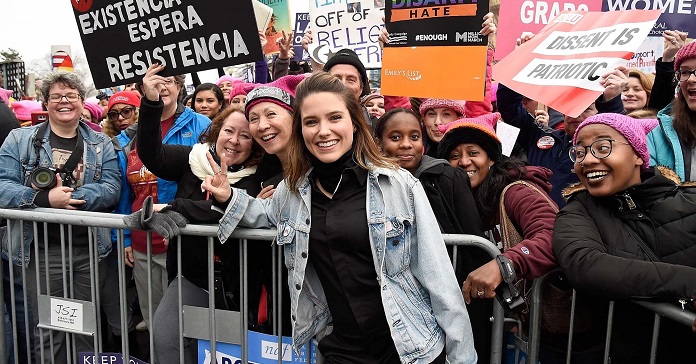 It is also worthy of note that Sophia Bush's efforts have not gone unrecognized. CNN once named her one of the most charitable celebrities and in 2016, she was made it to Oprah's SuperSoul 100 list of visionaries and influential leaders. The actress has meanwhile revealed that it was her upbringing in Southern California that first encouraged her to passionately advocate about the environment.
Upon becoming a Hollywood star, Bush realized that she had a veritable platform that could be used to shine the light on various issues and this is just what she did. The actress fervently believes that we are each other's keepers and as such, never shies away from doing what is right no matter how difficult it might be.
Her Short-lived marriage to her One Tree Hill Co-star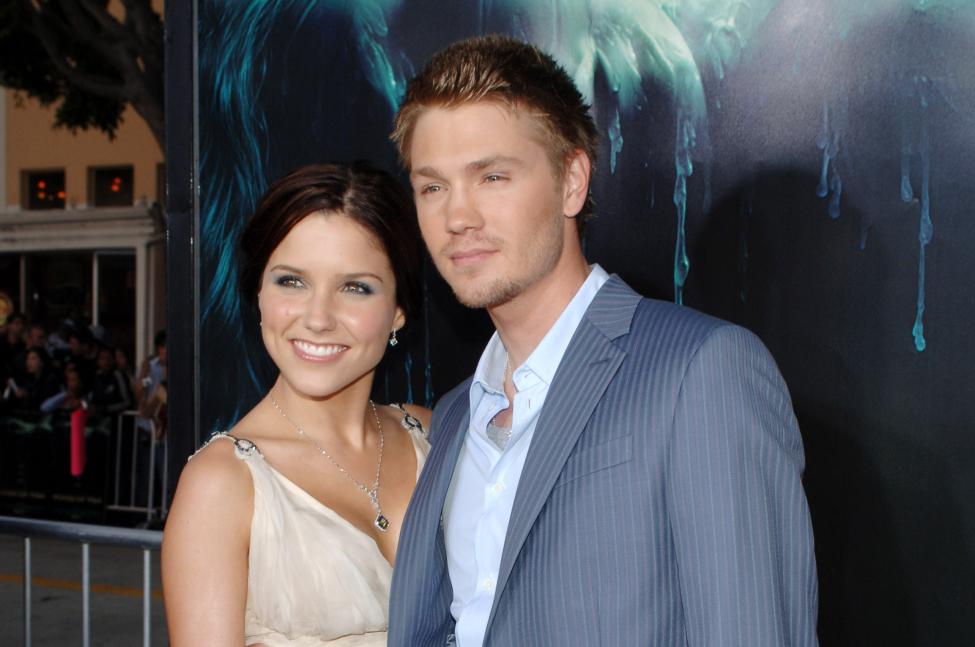 Sophia Bush appears not to be so lucky in love and relationships as she often falls out of love as swiftly as she falls in. As a result, she has dated several men, most of whom were her colleagues in the acting field, and has been married once. Back in 2003, Sophia began a relationship with her One Tree Hill co-star, Chad Michael Murray. They dated for several months and subsequently got engaged in Australia in May 2004. The proposal featured a tennis court filled with 20 bouquets of roses and 500 candles, and the actress said yes.
Bush and Murray later got married on April 16, 2005. The ceremony was held at Hotel Casa Del Mar in Santa Monica and featured about 200 guests. Following the nuptials, the two stars managed five months of matrimony before Sophia petitioned for the marriage to be annulled on the grounds of fraud in September 2005. She, however, could not specify what fraud she was talking about and so, it was not approved. The actress then filed for divorce and it was finalized in December 2006. There was no spousal support awarded and the issue of child support did not come up as the couple had no kids.
The Bush and Murray split was largely amicable but the exes have since thrown barbs at each other. Bush has revealed that she believed in the sanctity of marriage while her ex couldn't care less. Also, in a 2018 interview with Andy Cohen, the actress stated that she was somewhat pressured to marry Murray by the people who believed that she was a positive influence on him and got him to turn up on set on time. As can be expected, Murray did not take kindly to these insinuations and refuted them, saying that he would never marry for any reason other than love.
Still Searching for the Right One
Since her short-lived marriage to Murray, Sophia Bush has moved on with her life. In 2008, the Pasadena native started dating James Lafferty, another One Tree Hill co-star. Their relationship ended in 2009 and Sophia found love with yet another One Tree Hill alum, Austin Nichols. This romance spanned between 2010 and 2012. According to Bush, her relationship with Nichols was on and off and for four years before they finally called it quits.
In January 2013, Sophia started dating Google Executive, Dan Fredinburg. They, however, broke up in February 2014, over long-distance challenges, but remained good friends. Fredinburg, unfortunately, died in 2015 from a head injury that he sustained during an avalanche at Mount Everest South Base Camp. His death affected the actress and she paid him a heartfelt tribute saying that losing one of her best friends absolutely shattered her.
Meanwhile, upon ending things with Dan, Bush dated her Chicago P.D. co-star, Jessie Lee Soffer, from 2014 to 2015. The actress has now moved on with a new beau named Grant Hughes. Hughes holds about three master's degrees, in education (Loyola Marymount College), business administration and environmental psychology, and decision making (University of Michigan). He is a co-founder and chief strategy officer of FocusMotion, a tech start-up that creates data-driven orthopedic recovery solutions for patients.
Bush and Hughes were first linked together in May 2020 but it seems they have been together for some months prior to that. The couple is yet to officially confirm their romance but they have been spotted together on several occasions in L.A., either on lunch dates or grocery shopping.