Having a baby mama is now a popular phenomenon amongst musicians and one person who recently joined this burgeoning ranks is Drake. The rumors first started swirling in May 2018 when fellow rapper, Pusha T, accused the Canadian of fathering a son with a porn star and hiding him from the world. Drake responded, stating that it was the other way round and that he was hiding the world from his son. So, who is the lucky lady? Well, she is none other than the gorgeous Sophie Brussaux. Want to know more details about her? We have got just what you need.
Who Is Sophie Brussaux?
Sophie Brussaux was born in the European country of France. Some sources state that she was born in 1990 while some put her date of birth as 1st of August 1989. Whichever it is, it means that she is actually just a few years younger than her baby daddy as Drake was born on the 24th of October 1986.
Brussaux has not revealed much information about her family background. It is however known that she is quite close to her parents and that they have been supportive of her. Brussaux spent her formative years in France and obtained degrees in international affairs as well as wealth management.
Things To Know About Drake's Baby Mama, Sophie Brussaux 
She was previously an adult film actress
Brussaux dabbled into the porn industry under the moniker, Rosee Divine. The naturally-endowed lady eventually ventured into modeling before turning her attention to the arts. Sophie Brussaux is a lifelong art enthusiast who has traveled the world in order to explore her genuine interests and artistic talents. Her favorite artists include the likes of Noe Two, Erik Jones, Francoise Nielly, Peter Paul Rubens, Sue Tsai, Dali, and Frida Kahlo. The French lady harbors a deep passion for her work and uses it to reveal her concern for the human condition and the need for change.
Brussaux's art style has been described as a mix of surrealism and symbolism and is usually full of popping vibrant colors. Sophie Brussaux has exhibited her work in cities such as New York, Milan, and London. She has also held a well-received solo exhibition titled Icons with a Purpose, at the Toronto Design Exchange Museum. In May 2019, she used her Instagram handle, sophieknowsbetter, to announce that she had been hired as the artistic director of Arts Help. Arts Help is a Toronto based creative community for artists and visual storytellers.
She first met Drake in January 2017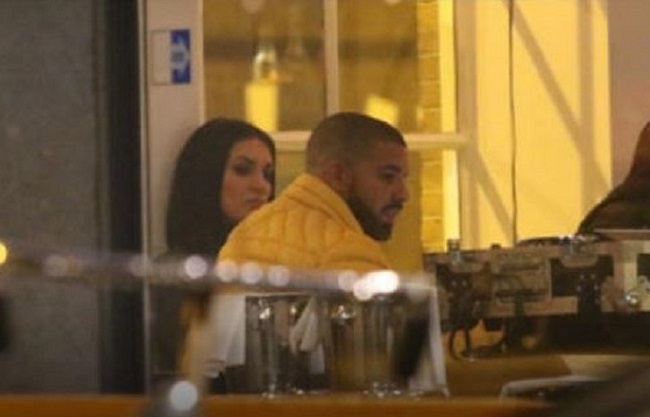 Sophie Brussaux was first spotted with Drake during a dinner date with friends in Amsterdam in 2017. She and the rapper later got together, and she subsequently became pregnant. The artist thereafter gave birth to a boy named Adonis on the 24th of October, 2018. This ironically happens to be Drake's birthday.
When Brussaux first informed Drake that she was pregnant, the rapper sent her a text asking her to get an abortion. The French lady did not cower but rather hired attorneys to prove paternity and obtain child support. Drake's team denied her claims, stating that she's, among other things, one of the many women claiming the rapper got them pregnant.
Paternity was eventually proven and Drake admitted that he was Adonis' father in June 2018. The rapper has since been making regular child support payments to Brussaux.
She and Drake now have a cordial relationship
Brussaux initially had a frosty relationship with Drake and once described him as a deadbeat dad on her twitter account. However, since the resolution of the paternity case, the duo has mend fences and are now committed to a healthy co-parenting relationship. As a testament to their drama-free relationship, Drake gave Brussaux a VIP All-Access pass during his Assassination Vacation Tour in Paris. The ecstatic Brussaux shared pictures of herself wearing her VIP pass on her Instagram. She also shared videos of herself dancing to Drake's hit songs whilst offering her support in a series of tweets.
She featured heavily in the Drake/Pusha T beef
Pusha T fired the first salvo in his song titled The Story of Adidon. He accused Drake of being a deadbeat dad and hiding his child from the world. The rapper further urged his Canadian counterpart to love his baby and respect his baby mama. Drake responded in Emotionless and disclosed that he never wanted to be a single father/co-parent but rather wanted to have a complete family unit for his kids. He also stated that he only met with Brussaux twice and that the baby was his.