Tekno has an estimated net worth of $6 million. He is a Nigerian singer and songwriter.
With a net worth that is estimated in millions of dollars, Tekno is definitely one of the movers and shakers in the Nigerian music industry. There is no doubt that he is a name that rings a very loud bell in Nigeria having achieved so much success since he started out. Also a big player in the entertainment arena in Africa, Tekno is known for boasting a long streak of hit songs released at the peak of his illustrious career. He is known all over the African continent and beyond and he still tries to keep expanding his influence as a huge, infectious brand as his career takes on new shapes.
So far, Tekno has become a household name known by the old and young and adored by his teeming supporters and a huge fanbase. In the process of making music and performing, he has won different accolades and has raked in lots of money for himself. He continues to make fresh moves to extend his success to new levels and rake in even more money afterward.
How Tekno Garnered His Net Worth of $6 Million
Like we have already mentioned, Tekno, whose real name is Augustine Miles Kelechi, has an estimated net worth of $6 million and a large portion of this wealth was made from music. However, the music artiste has different streams of income that come in handy to consolidate his financial prowess.
His Glittering Career Pulls The Biggest Strings 
It is obvious that Tekno's music career has been the biggest money-spinner for him over the years. This is not hard to believe considering how massive his career has turned out since he started out as a professional singer.
Born in Bauchi State into a family of six, Tekno who is originally from Ebonyi State, developed an interest in music from an early age and was enrolled in a music school when he was just 8 years old. While in music school, he learned and mastered the rudiments of playing the piano and guitar and honed his singing skills.
Eventually, the young boy kickstarted his career in 2012 after signing a deal with the record label, K-Money Entertainment. In 2013, he released his first single called Holiday which featured Nigerian pop royalty, Davido. Holiday got Tekno lots of accolades and ended up receiving lots of airplay, launching him to the Nigerian music-listening audience in grand style. In the same year he became somewhat famous, Tekno left K-Money Entertainment and proceeded to sign a recording contract with another record label called Made Men Music Group (MMMG). It was with Made Men Music that his career broke through to new frontiers and catapulted him to national stardom.
In 2014, under the MMMG imprint, Tekno released new captivating singles, including Dance and Anything. These singles became so big that they earned Tekno a nomination in the "Best New Act of the Year" category at the 2014 Nigeria Entertainment Awards, cementing his relevance as a huge talent.
'Duro' Blew Him Up
Tekno scored one of his biggest hits in 2015 when he released his single, Duro. The single which was produced by DJ Coublon became one of the biggest Nigerian songs of 2015 and received massive airplay around the country and around Africa. It was also very positively received in the US. The song was nominated for Hottest Single and eventually won the Best Pop Extra Video award at the 9th Nigeria Music Video Awards in 2015. There was no doubt that Tekno had hit the ground running.
After Duro went wild, a remix of the song was released featuring Phyno and Flavour N'abania and it also topped several charts. Afterward, the singer released other singles including Wash which further got him a lot more airplay and expanded his fanbase.
'Pana' Solifidied His Relevance
Following the huge success of Duro, Tekno did not lie back on his oars. In 2016, he released another smash hit single titled Pana. The single achieved massive success, becoming one of the biggest Nigerian songs of 2016. It topped several charts and solidified Tekno's relevance as one of the most admired and desired figures in the music industry.
Tekno went on to release other songs like Rara, Skeletun, and others. In 2016, he won the MTV Africa Music Awards 2016 for Best New Act. On December 6, 2020, the Duro crooner released the tracklist for his long-awaited debut album, Old Romance.
The Streaming Numbers Have Enriched Tekno
One of the ways Tekno rakes in money is through audiovisual streams on different streaming platforms where his songs are displayed. The Nigerian singer is on different streaming platforms like Spotify, YouTube, Apple Music, Tidal, and others. With a very large fanbase of enthusiastic listeners around the world, his songs get streamed millions of times every year.
In 2017, it was revealed that his hit song Pana alone had accumulated more than 30 million streams between YouTube and Spotify. Today, that number has more than doubled. In 2020, it was revealed that Tekno had raked in an amazing 572 million total views on YouTube alone, placing him among the 5 most viewed Nigerians on YouTube.
I no even get album or EP … wow 😳 who God bless no man can 🤗 https://t.co/WXGCEWtGyB

— Tekno (@alhajitekno) June 8, 2020
Of course, this number has since increased as new music videos emerge and more songs are released. With a strong monetization system put in place, Tekno pulls in quite a lot of money every year with all the streaming numbers his songs manage to pull regularly. The singer also has songs that have garnered massive views on Apple Music and other streaming platforms, ensuring that he smiles to the bank very frequently.
Like we have mentioned already, Tekno has many smash-hit songs released over the course of his impressive career so far. Some of these massive hit songs have contributed hugely to his growing streaming portfolio.
List of His Biggest Songs
Tekno started out in his career with a rather big bang and has kept the tempo high over the years, putting out party jams every now and then to entertain dance-hungry folks. Some of his biggest hit songs include the following:
Holiday, released in 2013
Dance, released in 2014
Duro, released in 2015
Maria, released in 2015
Where, released in 2016
Pana, released in 2016
Rara, released in 2016
Mama, released in 2017
Jogodo, released in 2018
Woman, released in 2019
Skeletun, released in 2019
Enjoy, released in 2020
He Makes Money From Live Performances
Apart from making a lot of money through streaming, Tekno also makes a lot of money from his live performances. As a matter of fact, the singer's live performances, including touring, are the major ways he makes money from his music. Since his career started, he has performed around Nigeria, Africa, and around the world, making a lot of money each time he takes to the stage to thrill fans.
Reports claim that Tekno charges between 4 to 6 million Naira per performance. This means every time Tekno goes out to a live performance, he would be 4 – 6 million Naira richer by the time he returns. Other more recent reports claim that he charges about 7 million Naira per show. In any case, it is clear that the singer rakes in a lot of money from his live performance and he does a lot of these live performances.
Tekno has performed at prestigious events like the Interswitch One Africa Music Fest, The Supremacy Concert, Afro Republik Concert, and many others around the world. He has performed locally at weddings, and other events around Nigeria and is known for his super-charged and energetic performances. Being a fan favorite, it is easy to see why he gets to perform at so many shows.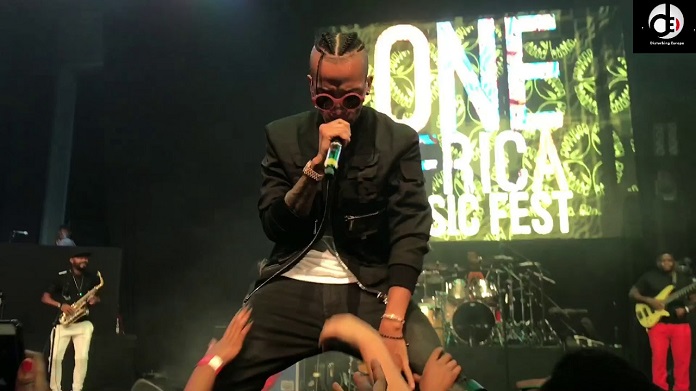 Tekno is Also A Producer
Everyone knows that Tekno is a good singer and songwriter but do you know that he is also a producer? Well, it is interesting to know that Tekno is not just a singer and songwriter who performs and thrills fans on stage. He is also a music producer and this is another way he makes money as he charges people to produce content for them.
It is noteworthy that Tekno is a good producer. As a matter of fact, the singer has produced some of the biggest hit songs in Nigeria, working with some of the biggest names in the music industry, and establishing himself as an all-around, super talented superstar who pushes himself to new challenges regularly.
In 2014, he produced singer Victoria Kimani's single, Show. The next year, he produced Boss, a song by rapper Ice Prince which made waves around the country. In 2017, Tekno produced If, a record by Davido. If became one of the biggest Nigerian songs of 2017, solidifying Tekno's place as a producer of note. Over the years, he has continued to produce other songs for other artists, raking in money for his work.
He Has Landed Huge Endorsement Deals
For many music artists, brand endorsement deals are among the biggest ways they make money for themselves and Tekno is no exception. Over the years, he has managed to land some lucrative deals that have helped to enrich him immensely.
In August 2015, when he was just breaking out as a singer of note, Tekno signed an endorsement deal with MTN Nigeria, the biggest telecommunications company in the country. Even though the exact worth of the deal is not very clear, some reports claim the deal was worth an amazing N18 million.
In 2017, the Pana crooner signed an endorsement deal with Pepsi Nigeria worth several millions of naira. Before this, the multi-talented singer had also signed another endorsement deal with the international vodka brand, Ciroc. Also, in 2017 Tekno signed a massive $4 million contract deal with Sony Entertainment.
How Tekno Spends His Net Worth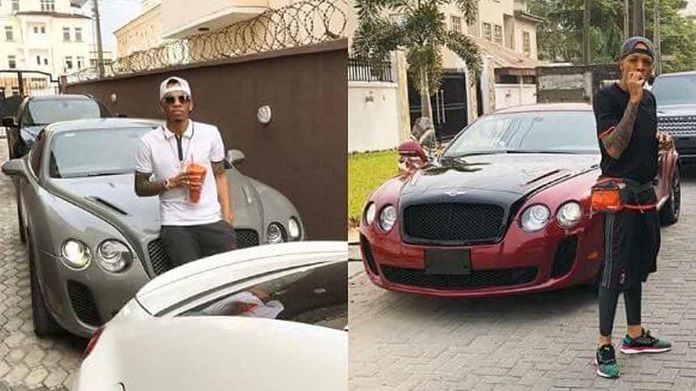 Tekno does not only make music and rake in money. He also spends the money that he makes. In fact, he is known to love spending big on the good things of life, including vacations, houses, and cars. And why not? He totally deserves these things!
The Singer Boasts of A Fleet of Expensive Cars
Tekno loves big cars and has a number of expensive ones that he has acquired for himself over the years. Some of his cars include the following:
Tekno owns a Range Rover HSE which is reported to cost an estimated N32 million. The singer bought the car in 2017 towards the end of the year, perhaps as a way of ending the year on a great note. The car is designed with a sleek black color exterior and top luxury leather interior.
Tekno is also the owner of a Mercedes Benz CLS 550. The car is reported to be worth over N30 million. Tekno bought the car in 2016, stunning his fans with his expensive taste.
Tekno has also reportedly acquired a Lamborghini Aventador for himself. The car is worth over N155 million. Clearly, he stops at nothing to get himself the best cars.
The Bentley Continental GT is another expensive car in Tekno's garage. The car reportedly costs N75 million. The car was often seen with the singer when he stepped out for his entertainment shows.
Tekno owns a Mercedes Benz S550 Coupe. This car is also an expensive one which costs about N42 million. It features a two-doors slick gray color exterior. He used to show it off on Instagram.
Unlimited Rubicon Jeep Wrangler
The Unlimited Rubicon Jeep Wrangler is another of Tekno's expensive cars. It reportedly costs about N20 million. Tekno bought this car in 2017 shortly before buying his Range Rover.
Tekno also owns a 2015 BMW X6. The expensive car reportedly costs an amazing N17 million.
Tekno Owns A Mansion
Expensive cars are not the only things Tekno spends spending his net worth on. He also owns an amazing mansion. In 2017, reports emerged that the singer had bought a mansion in Lekki. Some reports claim the house was worth N80 million while others said it cost N50 million.
In any case, the house is an extraordinary one and rapper Ice Prince confirmed this. In early 2020, the rapper tweeted that he was amazed when he visited Tekno's house and the mansion was an inspiration for a 'music man'.
I felt amazingly great wallahi when i bought my first house in Lagos, but after visiting and Vibing at @alhajitekno 's crib !!!!!! Kaiiiiii…Tau Allah ya Taimaka Kawai… Shikenan. Tekno's house is an inspiration for a Music man #Music #Boss

— Iceprince (@Iceprincezamani) January 10, 2020
Later in the year, he revealed, during an interview with BeatFM that Tekno's mansion was an incredible one and that it was one of the best in the country.