The SA entertainment industry is replete with twins both male and female. Quite a good number of South African celebrities abound in the music and movie and modelling industries, with many of them working as radio and television hosts, DJs. In addition, we must also recognize the few that have chosen their career paths behind the camera but are still part of the entertainment world. Such people work as producers, songwriters, scriptwriters, and there are also the businessmen and women, the list goes on and on.
Whether brothers or sisters, identical or fraternal, these celebs have one thing in common: all of them share their birthday with one special sibling. The number of celebrities of South African origin who came into this world as twins are quite a handful. However, we have selected the top 10 for this article.
1. Locnville (LCNVL) Brothers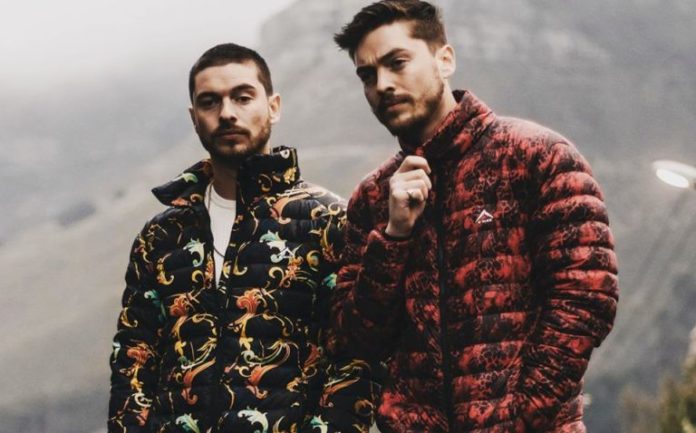 First on the list of South African celebrities born as twins are Andrew and Brian Chaplin who were identical. The duo was born to guitarist Spencer Chaplin and actress Pam Eichner on the 14th of May 1990 in New York, United States of America, however, the grew up in Cape Town, South Africa. The brothers started off by performing at events in the environs of Cape Town before they were discovered, and eventually went under the name Locnville in 2009.
The talented electro hop music duo are multi-instrumentalists who play the guitar and the drums – they also work as vocalists, songwriters, and music producers.. To crown it all, the dynamic duo is also shrewd in the wheeling-dealing world of business as they are the owners of the record label Contra-Banned and clothing line Villey Clothing.
2. The Revolution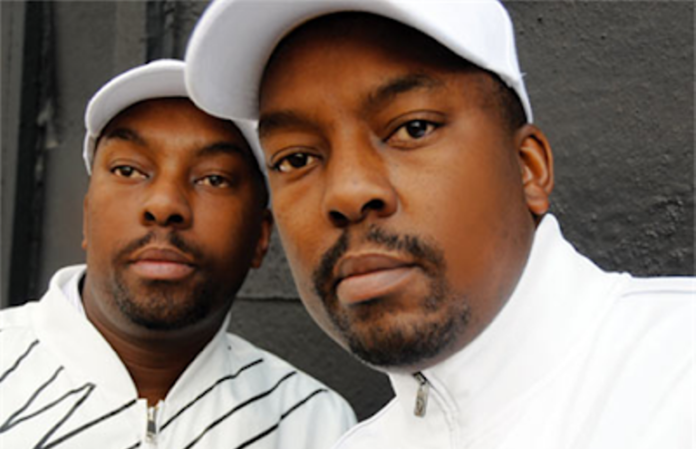 George and Joseph Mothiba are identical twins of South African origin born in Alexandra township in Johannesburg, SA. Their first foray into music was at the age of 17 when the duo started fiddling around with computers, experimenting with sounds as they tried to make Deejaying a hobby. Early contact with established DJs like Oskido and DJ Christos marked their introduction into the world of professional music and the subsequent launch of their debut album in 2000.
Today, they are known as The Revolution, producing their music under the record label Four Sounds Productions. The duo's third album dubbed The Journey was the catalyst that shot them shot them to limelight in 2002 and since then, they have been dropping an average of one album every year, further boosting their reputation in the music industry.
3. Major League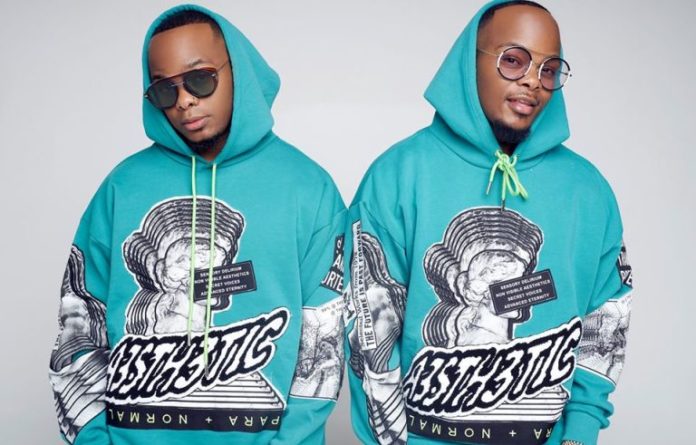 The list of South African celebs born as twins still extends to include Major League DJz – the moniker for a known SA hip-hop/kwaito music band made up of twin brothers Banele and Bandile Mbere. The celeb twins who where born in Boston, USA, have their date of birth recorded as the 3rd of January 1991. The twins only came home to South Africa following the end of the apartheid era. Being the children of a pianist father, the duo already have music in their blood and thus it was not surprising that they chose to follow a career path in entertainment.
They were still in primary school when they mastered the art of playing the piano and went into Disc Jockeying and music production – right after higher school. The twins take the credit for revolutionizing SA kwaito music into what it has become today, performing in popular events and hottest clubs in the country. They have equally hosted parties for A-list artists like Akon, 50 Cent, and Fat Joe, and have collaborated with the likes of DJ Trauma, Euphonik, DJ Fresh, Roger Goode, and DJ Woo Kid. They have equally released some songs under the record label Mabala Noise.
4. Twins on Deck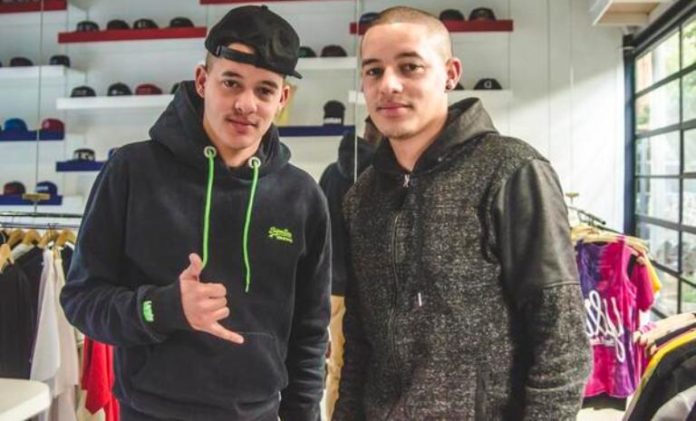 On the 20th of July 1989, the Rigley family received a set of identical twins – Ryan and Darren. Born in Cape Town's Strandfontein, South Africa, the gifted duo moved to the country's capital Johannesburg at the impressionable age of seven. Passionate about music, the twins started inclining towards show biz in 2009 as they sought to make a mark as disc jockeys. Over the ensuing years, they realised their full potentials, becoming the highly successful entertainers we know today. Together, Darren and Ryan are known as part of the most valued DJ duos in the country.
They have lent their trade to diverse markets all over SA, the African continent, as well as the world at large. The two did not achieve this feat on their own as they have enlisted the help of their peers as well as fellow DJs in the industry. Ryan and Darren usually leave their audience in awe with the expression of their exceptional talent and relentlessness when placed behind the decks. With their achievements so far, we can unequivocally say that Twins On Decks are truly gunning for the top and are in the entertainment world to stay.
5. The K2-Twins
Included in the list of South African celebrities born as twins are The K2-Twins. Born with the given names Charlie and Alex Kotze, the twins came into the world just before Christmas on the 17th of December 1991. They spent their formative years in Western Cape in a small town called Vredendal. The brothers were just 22 in December 2013 when they launched their modeling career. They happened to be at Strandfontein's beach village having some good time together when they were approached by a television producer who introduced them to the glittering world of the runway.
The duo was reluctant at the beginning as they had a prior perception of modeling as a girl's world, however, they were convinced to set up their social media accounts after which a showcasing of their life-changing journey commenced. Another intriguing aspect of Ryan and Darren's life is that they are both farmers, it may sound strange, but the two are engaged in farming activities like sheep raring, and cultivation of grapes and veggies. Besides, farming is like a family tradition for them as their father and grandfather are tillers of the land. They have since developed into fitness stars and television hosts with their own show titled Oulap se Rooi.
6. Oros and Prince Nompofu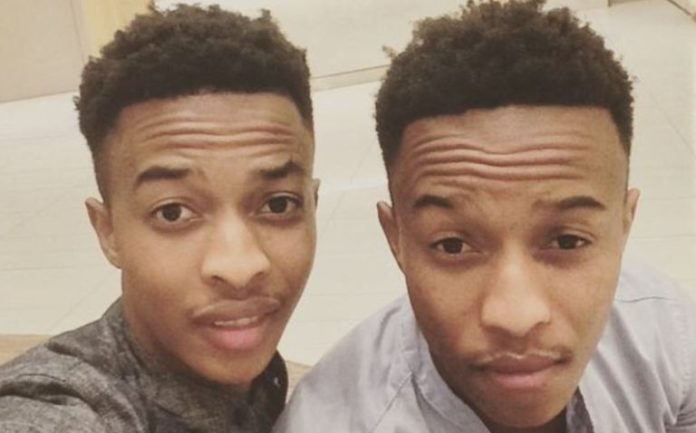 Oros whose real name is Nkokheli Nompofu is a South African celebrity who has made a name in the entertainment industry as an actor. He is one of the South African celebs born as twins; the television star has a twin named Mkhokeli Mampofu, who is also an actor and goes by the moniker Prince. Their date of birth is not known but they were born in Cape Town. The brothers obviously share the unbreakable twin bond, referring to reach other as 'life partner'.
Of the two brothers, Oros seem to be more popular, making his debut in 2015 and appearing in quite a good number of shows since then. Most notable among his production is Skeem Saam – the popular SA soap opera where the actor depicted the character of Jama, making his debut appearance in the show's third season. He has scored roles in other projects such as The Lucky Specials, Igazi, Ingoma, Harvest, and the film Lost in the World which came to light in 2015. Even though Oros seems to be the leading twin in the acting world, the brothers collaborated to launch their own media production company, Kheli productions.
7. Marco and Marcel Spaumer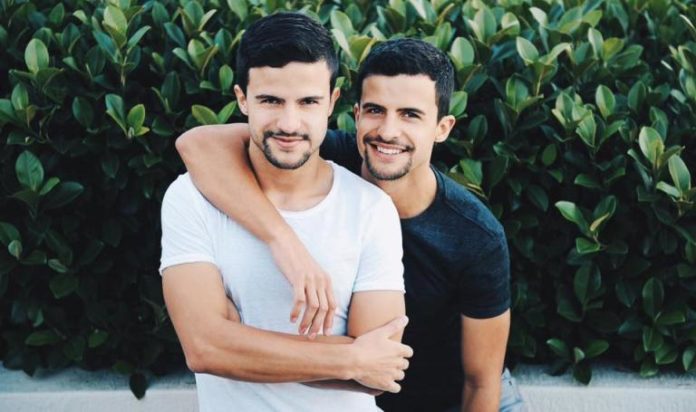 The duo Marco and Marcel Spaumer also made the list of the South African celebrities born as twins. Born on the 20th of September 1991, they are both involved in the SA entertainment scene. While Marco takes his rightful place in front of the camera as an actor, Marcel is kept busy away from the limelight working as a writer – he equally writes plays and poems for teenagers. The two were both involved in the makings of Suidooster – a kykNET soap opera where Marco essayed the character of the leading man, Tim Plooy while Marcel takes the credit for writing the story.
It goes without saying that constantly being in the public eye makes Marco the more popular of the two and he has starred in other productions like Binnelanders, 7de Laan, and Geraamtes in die Kas. Marco is also a presenter with a couple of shows – Sêr and Kollig – to his credit. He has equally made appearances in several music videos for the likes of Chane Valentine and Willem Botha. The brothers obviously share a strong bond and as of 2019, they were still living in the same house.
8. Blue and Brown Mbombo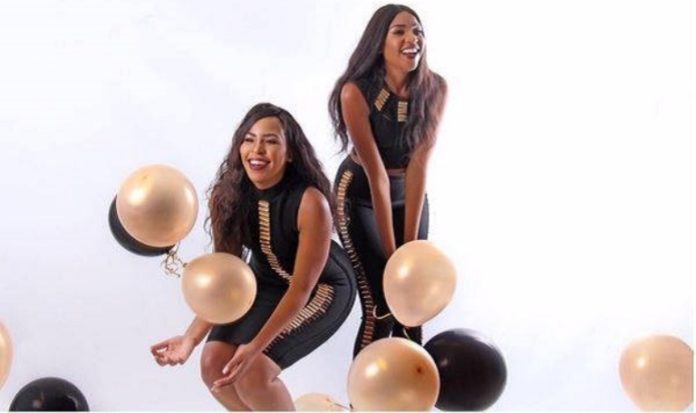 For a headcount of the South African celebs born as twins to be completed, then the multiracial twin sisters, Blue and Brown Mbombo deserve a mention. Born in 1990, the twins are the children of a half Portuguese half South African father and thus were given Portuguese names Azul meaning blue, and Acastanho meaning brown. However, they decided to change their names to the English versions – 'Blue' and 'Brown' – when the pronunciation proved too difficult for their peers in school. Both sisters are active in the South African entertainment scene, while Brown is a reality TV star, model, and actress, Blue seems to be more popular as an actress, a creative star, model, businesswoman, and a reality television star.
Blue is associated with Moziak Africa as a partner and gained popularity as Blue Dutchess. her career kick-started on the set of SA's version of the American reality show, America's Next Top Model 'Diamond in the Ruff', and her big break came in 2015 when she joined The Big Brother house. Blue eventually emerged as the 1st runner up in Big Brother, making her a household name in all of South Africa. Her modeling career has seen her work with A-list brands including Clere Radience, Dark and Lovely, and Himeros Luxury Swimwear. She is active in the business with her own clothing line which is doing remarkably well.
9. Sindi Ndlathi and Zanele Dlathu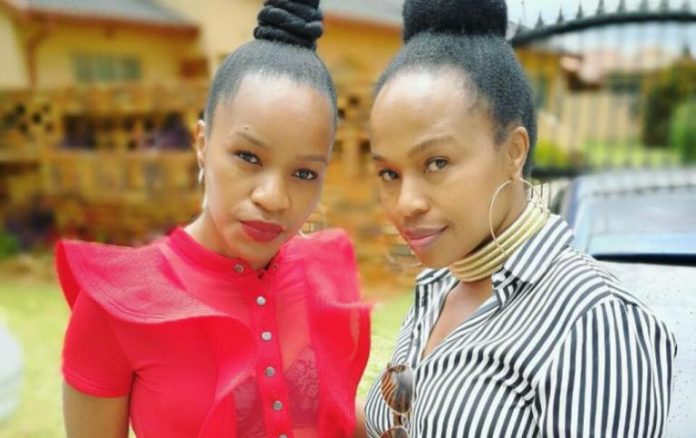 One lady who has dominated the South African movie scene is Sindi Ndlathi. Born on the 4th of January 1974 in the Meadowlands region of Soweto, Sindi came into the world alongside a twin sister, Zanele Dlathu – who is not part of the entertainment industry. She lives a more quiet life as the wife of businessman, Matome Meela, a pawnshop owner who sells used automobiles in Soweto. Sindi on the other hand has made a name in the movie indutry, featuring in productions like The River, Muvhango, Sarafina, Township Fever, Escape from Angola, Married, as well as Ngempela. She is a mother of two, and is married to Okielant Nkosi.
10. Nokubonga and Nokwande Khuzwayo
The identical duo Nokubonga and Nokwande Khuzwayo also belong the category of South African celebrities born as twins. For quite a long while, the identical twins had viewers glued to their screen, watching them display their different roles in Imbewu, an e.tv drama series. In the series, Nokubonga does nothing but rave-up havoc as the spirited Zakithi at Maluju Oil, while her sister Nokwande depicted the character of Oswenka-obsessed Futhi.
The sisters' resemblance was so much that it confused their audience, and according to them, their own mum can hardly tell them apart. Their date of birth is not on the records but they were born and brought up in Umlazi, KwaZulu-Natal and are known for productions like The Seed, Madiba's Magic Song, and were part of the Lion King international tour.
Who Are the Most Famous Celebrity Twins in South Africa?
Celebrity twins abound in South Africa and they are engaged in diverse career paths which makes it somewhat difficult for one to pick out the most famous among them. However, after perusing the list, that title may well go to Andrew and Brian Chaplin who are otherwise known as the Locnville Brothers. The reason is that the brothers have a multi-faced career as vocalists, songwriters, music producers, multi-instrumentalists, and businessmen.
Which South African Celebrities Have Twin Babies?
Apart from our list of South African celebrities born as twins, there are other SA celebs who gave birth to twin babies. A good example is famous television personality, Loot Love and SA rapper, Reason (Luthando Shosha), who had twin girls in 2019 namely Sisizwe and Zanothando. The celeb duo stayed together for a while before their relationship hit the rocks in May 2020. Despite the fact that they are no longer an item, Reason and Loot Love continue to co-parent and have shared cute pictures of them with their adorable girls.
Karlien van Jaarsveld – SA vocalist cum songwriter is now married to Joe Breythenbach, but she already had twin boys – Eliah and Daniel – from her previous marriage. Leleti Khumalo – an iconic actress of South African origin known for her title character role in the SA movie Sarafina is also a mother to twins – Olwenzile and Yamukelani Khanyile. Leleti is now occupied with her portrayal of MaZulu in Imbewu The Seed on e.tv.
Other SA stars with twin babies include actor Musa Ngema who gained wider popularity on the set of Generations The Legacy playing Mazwi Moroka. According to reports, the actor's wife gave birth to a set of twins. Also, actor and musician Kope Makgae is a father to twins. He also appears in Generations The Legacy as Mrekza Makhafola.