Stacey Dash is an American actress who is best known for her portrayal of Dionne Marie Davenport in the 1995 film, Clueless. The popularity of the TV series around the world projected her to a wider audience and established her as one of the upcoming actors to watch at the time.
More so, her personal life has been quite eventful as she has lived through four marriages, with all ending in divorce. In recent times, the outspoken actress, author, and former talk show host has become more popular for her controversial viewpoints on politics, Black History Month, and BET Awards.
Stacey Dash Had A Rough Childhood And Upbringing
Stacey Dash's full name at birth is Stacey Lauretta Dash and she was born on the 20th of January 1966. The Bronx borough of New York City was her place of birth and where she was eventually brought up. She has an ethnic heritage that is a mix of Bajan, Mexican and African-American. She graduated from a learning institution known as Paramus High School in 1985.
The actress had a rough childhood as she has revealed that she was molested by a family friend of sixteen years old when she was four years of age. She also struggled with cocaine addiction in her teens and 20s and would later enter into relationships with partners who were physically and emotionally abusive.
Her Foray Into The Film Industry
In 1982, Stacey Dash made her debut television appearance in NBC's Farrell: For the People. The show did not, however, make it past the pilot episode and so, a more notable television credit for her was her appearance as Michelle in The Cosby Show episode Denise's Friend (1985). Two years later, she made her film debut as Toni Briggs in the movie, Enemy Territory, followed by her role of Casey Pear in Moving, the next year.
In the same 1988, she played Penny Franks in three episodes of St. Elsewhere before joining the cast of TV 101 which at least lasted 13 episodes and was cancelled in 1989. She subsequently scored the roles of Minnie in Tennessee Waltz (1989), Amber Evans in Mo' Money (1992), Michelle Michaels in The Fresh Prince of Bel-Air (1994), and Pvt. Miranda Myers in Renaissance Man (1994).
She Landed Her Breakout Role In Clueless
Stacey's big break in film, eventually came when she played Cher's best friend in high school Dionne Davenport in the teen comedy Clueless (1995). Her outstanding performance in the aforementioned movie earned her the 1996 Young Artist Awards nomination in the category of Best Young Supporting Actress in Feature Film. Clueless was later turned into a TV series, which ran from 1996 to 1999, with Stacey Dash continuing in her role as Dionne Davenport.
In 2008, Stacey Dash was a part of the reality television series Celebrity Circus. Though she suffered an injury while training prior to the series premiere, she still went on to reach the finals, coming second behind Antonio Sabàto, Jr. She is among the cast of a handful of projects, including Roe v. Wade, Dawgtown, 7th Secret, and Carolina's Calling. She is set to appear in the film, Trail Blazers that is slated to be released in 2021.
Thus far in her career of over three decades, Stacy Dash is yet to win an award but has gained one nomination. She has more than fifty acting credits under her belt and through her career, she boasts a net worth estimated at $8 million.
The Movie Star Has Had Side Hustles In Music Videos And A-list Magazines
Beyond starring in films and TV shows, Dash has further appeared in some music videos including for the single 'Emotional' by Carl Thomas, 'Favorite Girl' by Marques Houston, and 'All Falls Down' by Kanye West who was in the same record label with her cousin, Damon Dash at the time.
Apart from appearing nude on the August 2006 edition of Playboy magazine, the elegant actress has also graced the cover of other choice magazines, including Entertainment Weekly, King, Smooth, and Heart & Soul.
See Also: Miranda Cosgrove Age, Height, Ethnicity, Net Worth, Where Is She Now?
Her Time On Fox And Controversies Surrounding Her Personality
On the 28th of May 2014, Fox News announced that they had hired Stacey Dash as their contributor for cultural analysis. When President Barack Obama made an address on the terrorist attack that had taken place a day before, Stacey Dash said in an edition of Outnumbered that the president did not care about terrorism. The network suspended her without pay for two weeks due to her remark.
Dash also faced criticism in 2016 when she called for an end to Black History Month and claimed that the BET Awards lied about reports on the Oscar boycotts due to lack of diversity. She repeated the opinions at the 88th Academy Awards and later criticized Jesse William's speech at the BET Awards. Consequently, Fox News announced on the 21st of January 2017 that Stacey Dash's contract would not be renewed.
Stacey Has Been Married Four Times
Over the past years, Stacey Dash has exchanged marital vows with four different men namely; Brian Lovell, James Maby, Emmanuel Xuereb, and Jeffery Marty and surprisingly, they all ended in divorce. Below are more details about the actress' married life which has also projected her to a lot of media attention aside from her career.
Brian Lovell
Stacey Dash's first marriage was to a man named Brian Lovell, a producer whom she got married to on the 16th of July 1999. After living together for some years, the couple divorced in the mid-2000s without stating the reason for their separation. Apart from Brian reported to be a producer, there is a dearth of information regarding his background, works, and past relationships.
James Maby
Following her split from Lovell, Stacey Dash got acquainted with James Maby in 2004 and they wedded the same year. He is the Chief Executive Officer of Sports Logistics, an international company that creates billboards and sports branding. The couple eventually called it quits in the year 2006. Two years later, Maby got remarried to actress, Landon Clements and they separated in 2013.
Emmanuel Xuereb
Stacey Dash's third marriage was to Emmanuel Xuereb, an actor, and producer, best known for portraying Eddie Dominguez in Bad Boys (1995). The duo tied the knots in 2007. After an alleged series of domestic violence from Xuereb, the Clueless actress filed for divorce in January 2010 and got a restraining order against him the same day. The restraining order reportedly placed Xuereb 100 yards away from Dash, her two children, and their home.
Jeffrey Marty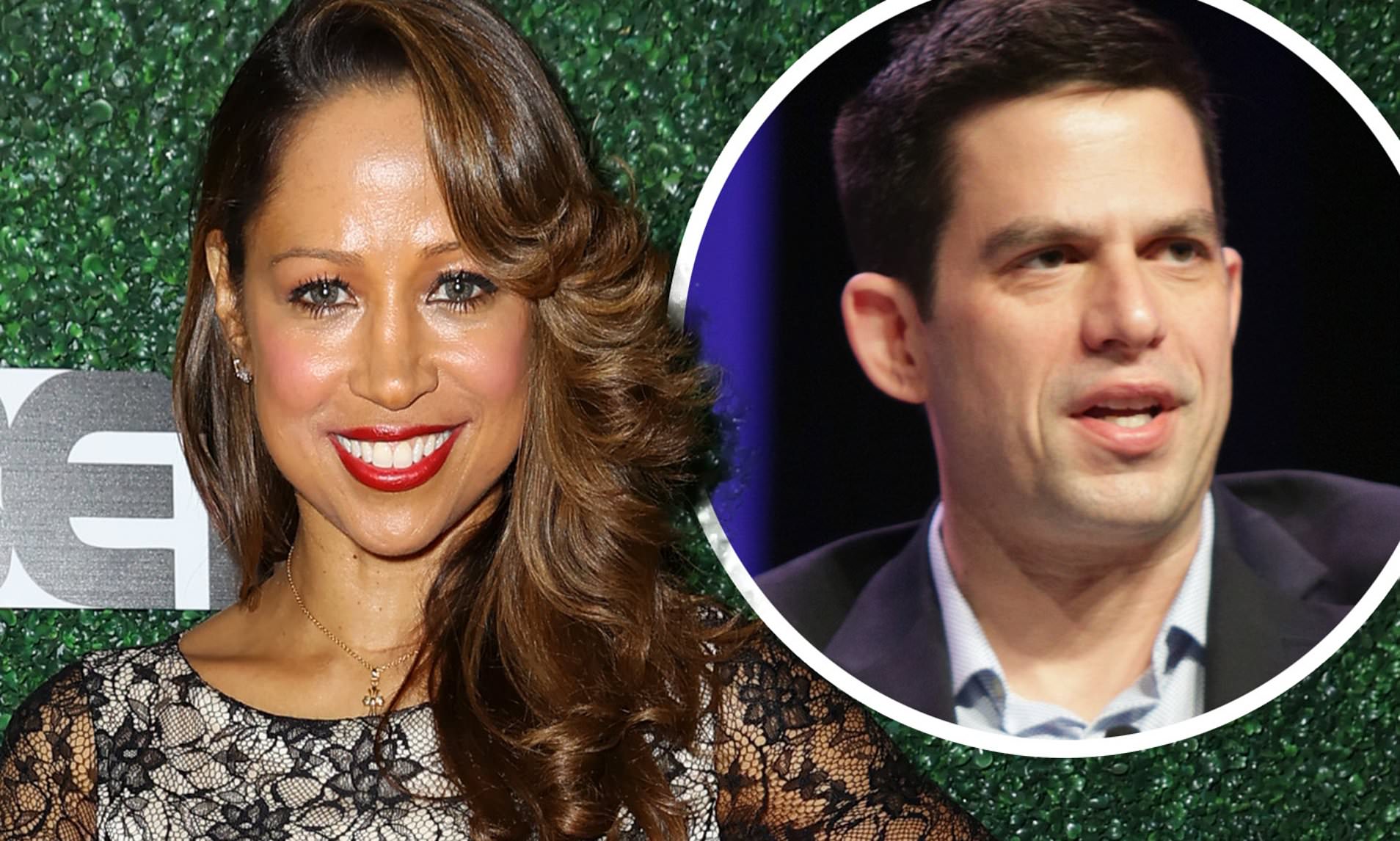 The former talk-show host exchanged marital vows with her fourth husband, Jeffrey Marty on April 6th, 2018, in a private ceremony that was held in Florida, just ten days after they first met. Marty is an attorney who is widely known as the creator of Rep. Steven Smith of Georgia's fake Twitter account.
In September 2019, the adept actress called the police on her husband and alleged that he placed her on a chokehold. The incident, surprisingly, turned around as she was arrested for domestic battery after the Pasco County Sheriff's Office deputies she called noticed red scratch marks on the left arm of her husband, who turned out to be the victim. Nevertheless, Jeffrey bailed her out and the Florida prosecutors closed the case of domestic battery against Stacey the next month.
https://www.instagram.com/p/B_nwHnenTC9/?igshid=pfvkdb0txh69
Afterwards, Stacey Dash publicised the news of her separation from Jeffrey Marty on her Instagram handle on April 30th, 2020. She stated that even though it was a hard decision, it was the right path for them as she wished him nothing but the best.
She Is Blessed With Two Children
Stacey Dash is a proud mom of two. She gave birth to her first child, a boy named Austin in 1991 when she had been going strong with Christopher Williams, a singer. She contemplated aborting the child due to her drug addictions but later decided to keep him.
Happy Birthday to Me!!! I'm so happy that I got to spend my special day with my favorite people! Thank you so much to Gina for my birthday makeover!https://t.co/oMgs2XYwGW pic.twitter.com/W1bKjwZYp7

— Stacey DASH (@staceydash) January 21, 2020
While in a relationship with her second husband, James Maby, she gave birth to her daughter, Lola Maby in the year 2004. The American actress who has revealed that her greatest assets in life are her children loves spending time with them.