In the history of Hollywood, there have been far too few occasions where an American of native origin became a global star. It, therefore, made Stepfanie Kramer's success even more unique and remarkable. Asides being the toast of Native Americans, she earned global admiration in her heydays as well. A woman blessed with multiple talents, she ensured she made a strong impact while she was in demand and left lasting memories both on and off the screen.
While she is still in the acting industry, her star power has significantly waned. Although not as prominent as it was, it is worth examining the career she has had so far and give her props for pushing the needle for other Native Americans.
Stephanie Kramer Began Acting while Still in School
Kramer is a graduate of the American Academy of Dramatic Arts in Los Angeles, however, her acting career began before she was a graduate. Her first acting appearance was in the late 1970s when she had appeared on the show, Starsky and Hutch. From the late seventies right through to the mid-eighties, Kramer appeared in a host of TV shows. Here's a quick timeline of the shows she appeared in:
1978 – Eight is Enough, The Hardy Boys/ Nancy Drew Mysteries, 1979 – Fantasy Island, The Secret Empire, Married: The First Year 1980 – Vegas, 1981 – Dynasty, Bosom Buddies, Knots Landing, 1982 – The Devlin Connection, Trapper John, M.D.
During this period, she struggled for roles in movies. She did not appear in her first movie until The Man with Two Brains in 1983, and that was even a very minor role. She played the role of a beautiful girl that was hit by a car.
1984 Was Stepfanie's Busiest And Breakthrough Year
Stepfanie Kramer persistently worked hard for roles and continued to appear in minor roles on TV shows. Her persistence eventually got rewarded in the year 1984. She appeared in the highest amount of shows in her career at the time when she appeared as a guest star in five different series.
They include the comedy series, The Dukes of Hazzard, and the detective series Riptide. She also appeared in We Got It Made, a sitcom, American crime story Mike Hammer, and the action-adventure The A-Team. The diversity of genres of these shows proved that Kramer had a great acting range and could fit into numerous roles.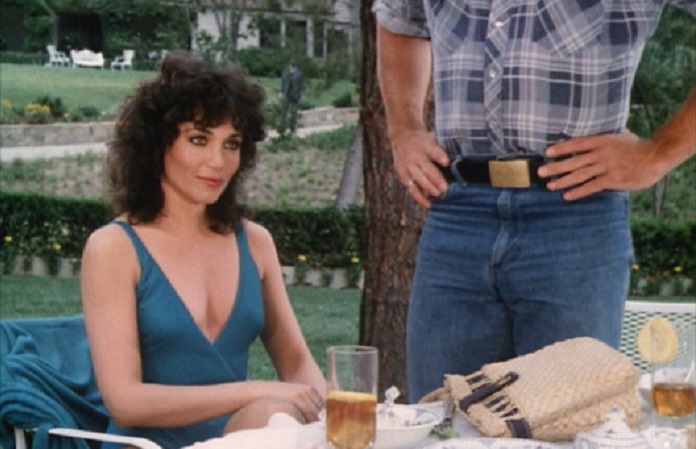 The major news of the year was to come later, however. Stepfanie got her massive breakthrough when she bagged the role to play Detective Dee Dee McCall in the NBC crime-drama, Hunter.
It was the first starring role of her career, and she grabbed it with both hands.  Her appearance in this series would eventually prove to be the defining moment of her career, and she became most known for her role as Dee Dee McCall.
A Rape Scene Solidified Kramer's Popularity on Hunter
When Hunter began in 1984, it was competing with a popular TV series called Dallas for ratings. As a result, it struggled to attract an audience and received criticism. After a few production and script changes ahead of the second season, the show saw a massive improvement in rating and viewership.
Stepfanie's character, Dee Dee McCall, was often working together with the titular character, Hunter, on cases, and this allowed their chemistry to shine forth.
One of the most memorable episodes of the series came in the season two episode titles 'Rape and Revenge.' In this episode, Kramer's character was the victim of a brutal rape incident at the hands of a man whose advances she rejected. Her performance in the scene received plenty of praise.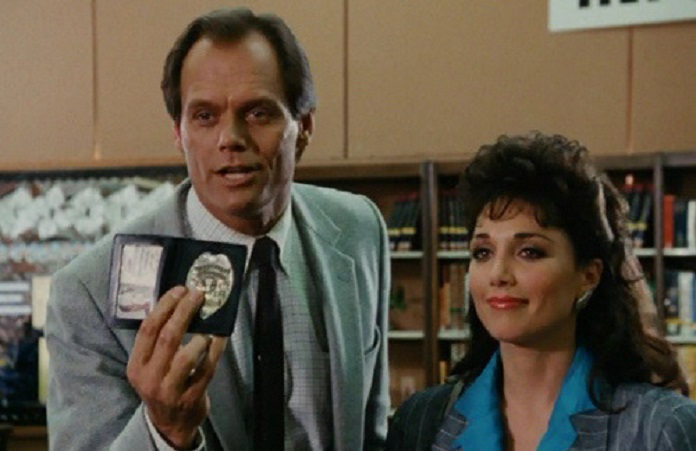 The episode was one of the first to depict violent rape in a realistic light, and it resonated with the audience. In season four, writers and producers pitched another rape plot involving Stepfanie Kramer's character to her.
This time around, she argued against the storyline and threatened to quit the series if the story was not modified. The producers eventually gave in, and a compromise was made, which involved her successfully fighting her assailant. Her success in this role earned her fans around the world with her sex appeal, making her even more famous.
Music Aspirations and a Difficult Work Environment Forced Her Exit from Hunter
Hunter ran for seven seasons, and Kramer was involved in the first six seasons. At the end of the sixth season in 1990, Kramer decided it was time to leave.
She had been nursing her musical ambitions for a long time, and she eventually decided it was time to focus on it. Although widespread reports suggested it was the only reason, there was more.
Her costar and main actor, Fred Dryer, became the executive producer ahead of the sixth season. Reports suggested that he was a difficult boss to work with and allegedly had clashes with actors. Stepfanie had had enough, and she decided it was time to walk away from the show and focus on other opportunities.
It was no coincidence she walked away at the end of Dryer's first season as executive producer. This rumor received further credence when the whole show packed up just one season after Kramer's departure. How correct this speculation is, however, we may never find out.
Stepfanie Kramer Appeared in Two Hunter TV Movies
Twelve years after leaving Hunter, Stepfanie Kramer was back as Dee Dee McCall. This time around, she starred in the TV movie version of the popular series. The first edition, Hunter: Return to Justice, was released in 2002 and reunited her with her costar, Fred Dryer. It was released to solid ratings, encouraging the producers to bring back the show as a series once again.
A second TV movie titled Hunter: Back in Force served as the pilot episode for the new series and was released in 2003. Kramer also made an appearance in the second movie and was set to star in the rebooted series.
After three episodes, though, NBC canceled the series with Dryer citing creative issues and budget cuts as reasons. The cancellation marked the end of Kramer's association with Hunter.
She Released Two Albums and Continues to Act
When Stefanie Kramer decided to leave Hunter and focus on music, she planned to release an album. A trained mezzo-soprano, she recorded an album in England with producer Nils Lofgren, but the album was never released.
Her ten-track debut album eventually came out on October 12, 1999, and was titled One Dream. It took nine years until her second album, The Great American Book Song, was released. Also, in 2008, she represented the US at the International Music Festival in Queretaro, Mexico.
She also continued to appear regularly in TV and independent movies throughout her career. Some of them include Bridge Across Town, Coins in the Fountain, Deceived by Trust, Twice in a Lifetime, The Cutting Edge: Going for the Gold, and CSI: Crime Scene Investigation. Her most recent acting appearances have come in A Merry Christmas Match and 9-1-1 in 2019 and 2020, respectively.
Circumstances that led to Her Divorce Remain Unknown
On May 24, 1992, Stepfanie Kramer got married to Mark Richards. They got married after dating for a year, having met in 1991. Mark Richards is a local businessman based in Denver.
Kramer relocated to Denver after the wedding but moved back to Los Angeles nine years later. In 2001, Kramer filed for divorce from Richards. There is not much public information as to the reason for their divorce, but things ended reasonably. They are both active in the life of their daughter whom they welcomed two years after their wedding. Kramer has since described her daughter as the greatest production of her entire life and takes immense joy in being a mother.
Lily Claire Richards, as she was named, inherited the artistic talents of her mother. She has toed the acting path of her mother and is also a director. She has appeared in movies like Twenty (2017), Erin (2019), and Season of Love (2019).