Stephanie Hayden is an American firearms specialist who has risen to become a popular media personality. Her fame is thanks to the reality TV series, Sons of Guns, which follows her family's gun manufacturing business.
Hayden and her father headlined the show until 2014 when he ran into serious legal troubles. Find out more about Hayden here including her bio and net worth, husband as well as other interesting facts about her.
Biography
Stephanie Hayden was born in the year 1980 or thereabouts (her actual date of birth is still relatively unknown). Her nationality is American while her ethnicity is Caucasian. There is not much details about Hayden's childhood or educational background. However there is no doubt that she is well educated.
Stephanie became fascinated with guns at an early age. This was due to the influence of her dad who introduced her to shooting when she was just a child. Upon leaving school, Stephanie Hayden joined her father's company Red Jacket firearms LLC.
The company focuses on manufacturing customized guns which they sell to private and government security agencies as well as private collectors. Hayden did not land this job due to some nepotistic tendencies but because she is actually good at what she does. She was able to rise to the position of manager as well as a partner at the company.
Net Worth
Stephanie Hayden has a net worth of $500,000. Her source of wealth stems from her earnings as a partner at Red Jacket Firearms LLC. Another source of wealth for her is the reality TV series – Sons of Guns.
The show aired on Discovery Channel from 2011 to 2014. It was headlined by Hayden and her dad as well as other company employees. It follows the duo as they run their firearms manufacturing and modification business.
The show emphasizes safety due to the sensitive nature of their work. The show also censors its scenes on weapon modification and fabrications obviously so that they don't give ideas to criminally minded people. Sons of Guns drew high ratings during its run. It was even expanded from an initial 30 minute duration to a full hour.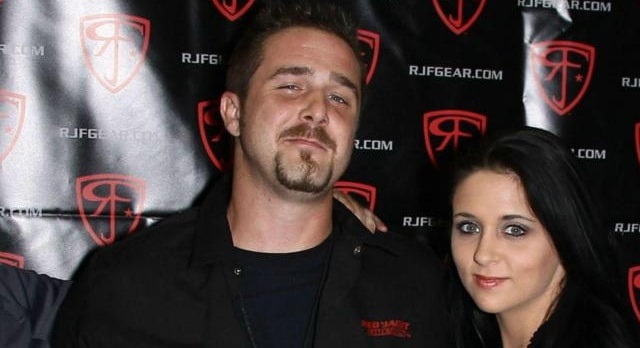 Stephanie Hayden's Husband
Stephanie Hayden is married to a guy named Kris ford. Ford is also a firearms expert and works as a production manager at Red Jacket Firearms LLC. He is also a recurring cast member of Sons of Guns. Hayden and her hubby reportedly have two children together, however their names are not publicly available. Hayden also has a son from a past relationship and she raises him with her husband.
Stephanie Hayden and her husband once ran into trouble with the law. In October 2014, the couple were arrested on charges of child abuse and assault. It was alleged that Ford used his belt to hit the child's thighs and buttocks thus leaving a large bruise. It was also alleged that Hayden was present during the abuse and did nothing to stop it. The couple were arrested but were able to post bail. There are however no records showing that the matter went to trial.
Father
Stephanie's father's name is Will Hayden while her mother's name is Rachael. Will has also had brushes with the law, he was charged in August 2014. He was accused of raping and sexually abusing a 12-year old girl. A lady in her 30's also accused him of raping her when she was a 12 year old. She alleged that the incident took place when she sought refuge in his home following a fire that destroyed her family's house.
Stephanie Hayden initially supported her dad and described him as a good man who would never do such horrible acts. However, she later recanted her story and stated that he also sexually abused her when she was 12.
Will Hayden was later charged with aggravated rape, forcible rape and molestation of a juvenile. He was found guilty at the end of his trial and was sentenced to three life imprisonments. He was also sentenced to a 40 year jail term. This means that the senior Hayden would spend the rest of his life in jail.
See Also:  Amie Yancey – Bio, Facts, All You Need To Know About Scott Yancey's Wife
Other Facts about Stephanie Hayden
* She started learning how to shoot when she was just five year old.
* Hayden is a gunsmith just like her dad. A gunsmith is a person skilled in repairing and servicing firearms.
* She appeared on the Dr Phil Show in 2014 and detailed some of the unsavory experiences she had with her dad.
* Hayden has Choctaw ancestry on her father's side. Choctaw is an aboriginal tribe that is native to the area that now called Oklahoma.