Steven Spielberg is one filmmaker that gets a standing ovation because of his excellent works and achievements in the entertainment world. In the course of his career that has spanned six decades, the legendary director/producer has been the brain behind many blockbuster movies and TV shows that have not only impressed movie critics, moviegoers but also been a box officer bangers with massive returns in cash.
Despite his old age, Steven Spielberg still churns out the best projects that are classical and will still be relevant in years to come. His brilliant works have earned him both popularity and so much wealth as well as awards. Let's find what movies Steven Spielberg owns – his blockbuster movies and television shows since he sojourned as a skillful filmmaker.
What Movies Does Steven Spielberg Own?
Since the age of 12 when Steven Spielberg made his first home movie, A Train Wreck involving his toy Lionel trains, he has not looked back ever since. With a committed sense of responsibility and gained high level of expertise, the famed filmmaker has made more than 100 movies which in return has earned him notable awards like Academy (Oscars), Golden Globe, and BAFTA to mention but a few.
Steven Spielberg who hit stardom in 1975 with box office hit Jaws, had over the years scripted, directed and produced numerous movies, plus he has made cameo appearances that were mostly uncredited such as Gremlins (man in an electric wheelchair), The Lost World: Jurassic Park (Pop-corn eating man), Men in Black (Alien on TV Monitor), Vanilla Sky (A guest at David Aames' Party), Jaws (voiced, Amity Point Life Station Worker), Indiana Jones and the Temple Doom (A Tourist at the Airport), Something Evil (Party Guest) among many others.
His movies over time have grossed over $10 billion at the box office, making him one of the richest filmmakers across the globe. The legendary director, producer, and actor comfortably leads his pack with a huge net worth estimated at $3.7 billion with choice cars and mighty edifices. Below are some of his blockbuster movies and TV shows according to the year of release.
Steven Spielberg's Blockbuster Movies & TV Shows
1. Jaws – 1975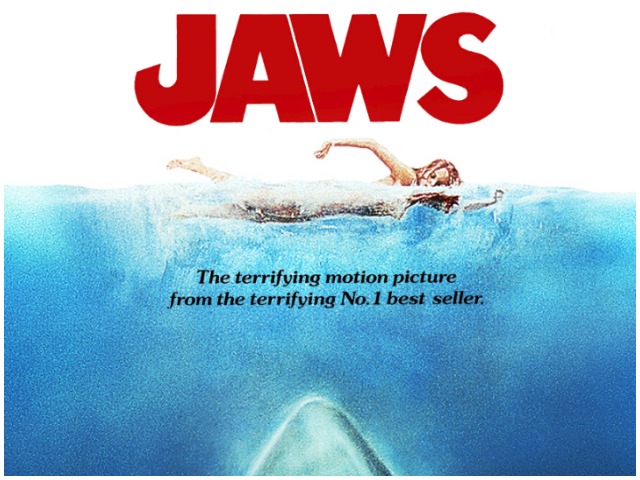 Production Budget – $9 million
Box Office – $470.7 million
Jaws is an American thriller film directed by Steven and co-produced by Richard D. Zanuck and David Brown. In the movie, a giant man-eating great white shark attacks beachgoers at New England summer resort town, prompting police chief Martin Brody (a character portrayed by Roy Scheider) to hunt it with the help of a marine biologist (Richard Dreyfuss) and a professional shark hunter. Not only was the film a blockbuster, but it gave Steven's career the deserved break as a film director. With a production budget of $9 million, the thriller film went on to gross as much as $470.7 million in the box office making it Spielberg's first movie to score such commercial success.
2. E.T. the Extra-Terrestrial – 1982
Production Budget – $10.5 million
Box Office – $792.9 million
This American science fiction movie was directed and co-produced by Steven Spielberg alongside Kathleen Kennedy. The film tells the story of a small group of alien botanists who secretly visits Earth under cover of night to gather plant specimens in a California forest when Government agents appear on the scene. The aliens flee in their spaceship (or UFO), but in their haste, one of them is left behind. The film featured the likes of Dee Wallace, Peter Coyote, and Henry Thomas and recorded a huge commercial success grossing over $792.9 million at the Box Office.
3. Jurassic Park – 1990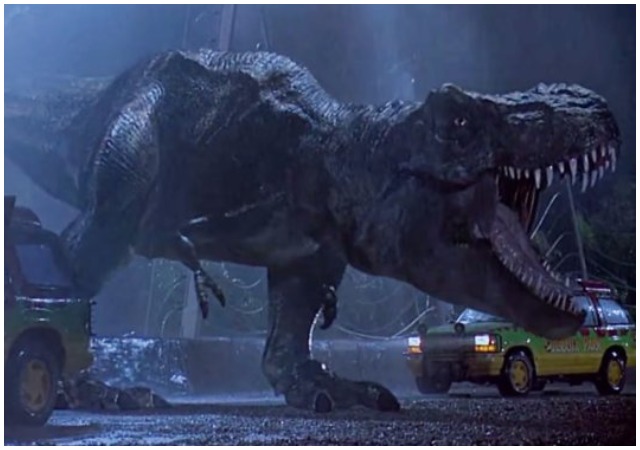 Production Budget – $63 million
Box Office – $1.029 billion
Jurassic Park is based on the 1990 novel written by Michael Crichton while the screenplay was written by Crichton and David Koepp. Its the story of a billionaire philanthropist and a small team of genetic scientists who created a wildlife park of de-extinct diagnoses. An industrial sabotage led to a catastrophic shutdown of the park's power facilities and security precautions. A small group of visitors and Hammond's grandchildren struggle to survive and escape the perilous island. The film featured the likes of Sam Neill, Laura Dern, Jeff Goldblum, Bob Peck, Wayne Knight, and many more. Steven directed the 1993 American science fiction movie that grossed $1.029 billion at the box office.
4. War of the Worlds – 2005
Production Budget – $132 million
Box Office – $591.7million
The movie, culled from a science fiction novel by English author H.G. Wells, was directed by Steven Spielberg, co-produced by Kathleen Kennedy and Colin Wilson. The movie tells the story of an American dock worker separated from his wife and forced to look after his children. He struggled to protect them then reunite them with their mother when extraterrestrials invade the Earth, devastating cities with towering war machines. With a record of $591.7 million grossed at the Box Office from a production budget of $132 million, the film was well-received as other movies from the legendary filmmaker.
5. Indiana Jones and the Kingdom of the Crystal Skull – 2008
Production Budget – $185 million
Box Office – $786.6 million
Steven Spielberg directed this action movie that starred the likes of Harrison Ford, Cate Blanchett, Karen Allen, and Ray Winstone. Harrison Ford portrayed the character of Indiana Jones, the main character of the film on whom the story of the film centred on following his abduction and that of his partner by Soviet agents under Colonel Dr Irina Spalko. It received positive reviews from critics, grossing over $786 million at the box office out of a budget of $185 million.
6. Freakazoid (1995 to 1997)
Production Budget – N/A
Box Office – N/A
Steven's talent as a filmmaker is not limited to conventional films as he showed his onion on this blockbuster TV show. He executive produced the animated television series which was created by Bruce Timm and Paul Dini and developed by Tom Ruegger for the Kids' WB program. The two-seasoned series ran from 1995 through 1997 and has a rating of 100% by rotten tomatoes.
7. Band of Brothers 2001
Production Budget – $125 million
Box Office – N/A
The historian non-fiction series culled from Stephen E. Ambrose's book titled Band of Brothers is a dramatized account of "Easy Company" (part of the 2nd Battalion, 506th Parachute Infantry Regiment), assigned to the United States Army's 101st Airborne Division during World War II.
Although the actual amount that the series grossed at the box office is unknown, it is an open secret that the production budget was $125 million. Undoubtedly, the series received positive reviews with a rating of 94% by rotten tomatoes while Metacritic rated it 86%.