Steven Strait is one of many child actors who began acting not because they really wanted to, but because they were forced into it. However, he developed a passion for it along the line, and it has kept him going ever since his first live performance as a young boy.
Apart from acting, Steven is also a musician and a model. Before he decided to pursue a career in acting at the age of 18, he had already established himself in the modeling industry, working for many popular establishments and with well-known celebrity photographers.
As a musician, the multi-talented young man contributed seven songs to the soundtrack of the 2005 film, Undiscovered. Currently signed to Lakeshore Records, he is slated to record and release a full-length solo album.
Steven Strait Was Forced To Start Taking Acting Lessons When He Was 11
The American actor is the son of Jean and Richard Dyer Strait. He was born and raised in Greenwich Village, New York City, New York, on the 23rd of March, 1986. Steven attended Village Community School and later moved on to Xavier High School. He also took acting classes at the Stella Adler Studio of Acting.
Steven Strait was forced by his parents to start taking lessons in acting when he was 11. He began taking performing classes at the Village Community School when he was in the sixth grade. Later on, his reluctance towards acting tapered off as he fell in love with the art after his first stage performance. He subsequently worked at the Stella Adler Acting Studio and the Black Nexxus Acting Studio in New York City.
Steven spent most of his teenage years modeling for various magazines such as Surface, L'uomo Vogue, Spoon magazine, Details, Surface, Hollister Co., and Pop magazine. He also worked with popular photographers like Herb Ritts, Ellen von Unwerth, and Bruce Weber. The latter featured Steven Strait in his book, All-American: Short Stories (2001).
Playing Warren Peace In 'Sky High' Earned Him Clout As an Actor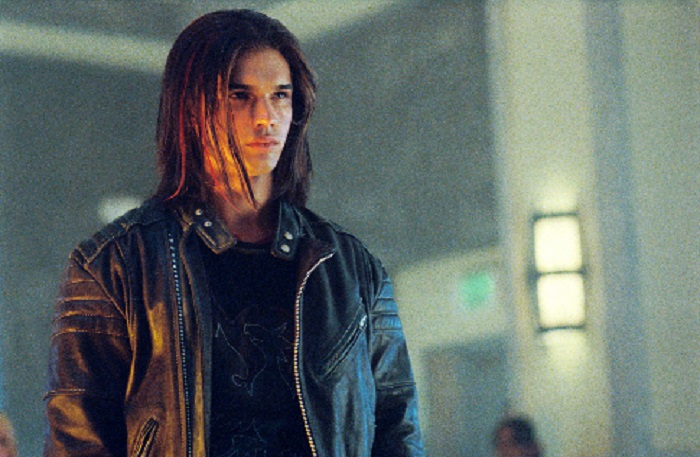 At the age of 18, the young star moved to California, having made up his mind to pursue an acting career. Not long thereafter, he got his first significant acting job as a teenage superhero named Warren Peace in the 2005 superhero comedy movie, Sky High. He also covered the song "One Thing Leads to Another" by The Fixx, for the film's soundtrack.
Steven was also cast in his second movie role in 2005, starring as Luke Falcon in Undiscovered, a film about a group of young aspiring singers and actors who want to get established in the entertainment industry in Los Angeles. The following year, he played a starring role in the supernatural thriller film, The Covenant. He later starred alongside Camilla Belle in the movie, 10,000 BC, which premiered on February 10, 2008. He also appeared in the film Stop-Loss opposite Channing Tatum, Joseph Gordon-Levitt, Abbie Cornish and Ryan Phillippe. Sky High remains one of his most famous work to date.
In 2009, he featured in the film City Island and towards the end of the next year, he guest-starred as Jackson Cooper on the police procedural drama TV series, Chase, which aired on the NBC network. Strait then appeared as Freddy in the movie, After, in 2012, and from 2012 to 2013, he was one of the main characters in the drama television series, Magic City.
In 2014, the actor landed a lead role as James "Jim" Holden in the science fiction series The Expanse, which started airing on Syfy in December 2015. It remains his most popular TV project and he has been a part of other works like Sleeping with the Fishes (2013), Hot (2014), Revenge Brooks (2014), and Extra Credit and Arthur Darks (2016).
Daria Zhemkova Isn't The Actor's First Wife
Steven Strait was once married to actress Lynn Collins. The actress, who is well known for her roles in movies like X-Men Origins: Wolverine and John Carter, was born on the 16th of May, 1977. Lynn was a student at Singapore American School and Klein High School in Texas. Upon her graduation from high school, she moved on to the Juilliard School's Drama Division (Group 28: 1995–1999) and graduated with a Bachelor's degree in Fine Arts.
Though the actress is nine years older than Steven, the couple started a relationship in 2003. Their relationship went on smoothly and after four years of dating, the then 21-year-old Steven tied the knot with Lynn on the 23rd of December 2007.
The couple enjoyed a blissful marriage and attended many award events together, flaunting their picture-perfect chemistry. Unfortunately, this lasted only six years as rumors of their separation surfaced in March 2013, and by December of the same year, the couple finalized their divorce.
See Also: Trey Parker Wife, Daughter, Family, Net Worth, Height, Is He Gay?
What We Know About The Woman Steven Strait Married In 2019
Barely one year after her divorce from Steven Strait, Lynn was ready to settle down again. She got married to a musician named Matthew Boyle in November 2014 and together, they have a son named Asher Hendrix. However, moving on was not easy and quick for Steven as it was for his ex-wife. He was not linked to anyone romantically until two and a half years after his divorce when he was spotted with a mysterious lady. Even so, there was nothing to prove that he was dating the lady whose identity was largely unknown.
While the actor remained unmarried, he stated that he would not hesitate to date or even get married to another actress if he is in love with her. According to him, even though acting demands a very bizarre lifestyle which involves traveling all over the world, it is still better to settle down with someone in the industry.
That was a hint at what was to come; sometime in 2019, practically out of nowhere, it emerged that the actor was married to a model named Daria Zhemkova. It is hard to tell exactly when they started dating but we have been able to trace the couple back to 2016 when they attended an exhibition together in Los Angeles, California.
Meet Daria Zhemkova
https://www.instagram.com/p/Bq2jUNpFrPl/
The woman Steven Strait is now married to is a Russian model who has been modeling since she was 18. Her career has seen her grace the pages of popular magazines like Harper's Bazaar and Vogue.
She is also an up-and-coming screenwriter and director; this is surely one of the things that led to the connection between her and the actor, as she is very passionate about classic cinema.