Stormi Maya is an actress best known for her appearance on Spike Lee series, She's gotta have it. In the show, she was cast as Yennefer Clemente. Maya started her acting career in the theatres before she moved into the small and big screens.
In addition to acting, this charming and beautiful Boston native is also a photographer, a writer, and a producer. There are things you probably may not know about this filmmaker; from her love life to her net worth and everything in-between, the following are the facts worth knowing about her.
Biography of Stormi Maya
This gorgeous American actress was born in Boston, the USA on the 6th day of June 1995. She is one of those stars who love living a discrete life, hence most of the details that surround her birth and early life, parents, siblings, and her educational background are unknown.
Stormi Maya does not belong to any religion, but she's an ardent follower of Tao and Buddha. She has accomplished quite a lot in the world of entertainment and her personal life hasn't been left out. The beautiful Africa-American multi-talented lady is already taken. Yeah, she's off the market.
Maya wedded actor Andrew Alvarado on 28th October 2016 but it has circulated that they are no longer together. The beauty wasted no time in hooking up with another man; although she is yet to reveal the real identity of her man, many believe it may be Donald Robinson Cole as she was seen calling him her husband on an Instagram video.
Stormi Maya is active on various social media platforms and her accounts have garnered sizable followings. She has over 37,000 followers on Facebook and as much as 420 thousands on Instagram. While she has thus far racked up a massive 63.7k followers on Reddit, her YouTube channel has accumulated almost a thousand subscribers as of this writing.
The outspoken lady is regarded as a social media activist, on her channel on YouTube called Aphro Vegan, she teaches her followers the vegan lifestyle.
Career Achievements, Movies, and TV Series
Stormi Maya started her career in local theatres around New York. As time flew by, she whetted her acting skills and this saw her become better with every role she got to play. She has a contractual agreement with a New York City-based talent agency known as Metropolis Artist Agency. Although she previously worked with Hewes Pictures, a company that distributes movies.
She made her debut appearance in the movie produced by Princeton Holt, The Butterfly Chasers. Maya has worked with the horror movie director, Rene Perez as well. Some of the TV series she has appeared in include TV Land's Younger, She's Gotta Have It, Mostly 4 Millennials, and a host of others. She has also produced some works which include the horror films It Hungers and Cattle: The Cult.
Apart from acting, Maya also had a stint as a runway model. As early as sixteen, she started exploring various arms of the modeling industry. Many may not know this but she featured in the Venezuelan, Croatian, and Slovenian Playboy editions. In October 2015, the outgoing lady registered some tremendous successes not just as an event show host but as a spokesperson of various brands.
Always scouting for opportunities, Stormi plunged into the music industry and released an extended play titled Body Of Work, this was in 2018. The singer collaborated with Donald Robinson Cole, also known as Megadon to produce her music.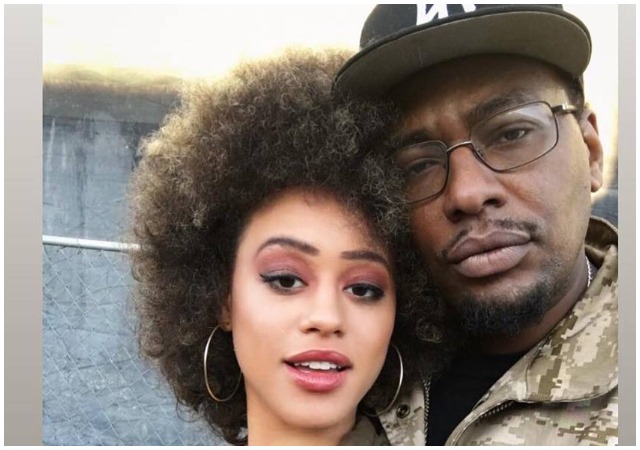 What Is Her Net Worth?
Stormi Maya is a very hardworking lady and her hard work has reflected on her earnings as it has been estimated that she's worth as much as $1 million. The amount is bound to increase as she continues churning out impressive works in the industry.
Read Also: Staci Keanan – Bio, Net Worth, Husband, Children, Movies and TV Shows
Stormi Maya's Body Measurements
The producer has a flawless skin that glows beautifully, with her banging curvaceous body. According to various reports, she stands at a height of 5 feet 3 inches and weighs around 53.5 kg. If the reports are anything to go by, her bust fits the DD cup, her waist measures 24 inches and her hips, 30 inches.