The Sudanese government has sent out a warning to residents on the Nile to be wary of floods in the area, as heavy rainfall continues and the Nile's level increases.
The Sudan flood warning comes on the heels of the two-week flood that killed many in the Nile area. The Sudanese authorities added that the water levels of the Blue Nile along the border with Ethiopia were rising due to the continuous rainfall.
SEE ALSO: Extinction Alert! South Africa's Great White Sharks Face Severe Depletion
"The Blue Nile is rising because of continuous heavy rainfall in Ethiopia," Mohameddin Abu al-Qasim of the interior ministry told AFP.
"We warn residents living on both sides of the Nile to be cautious."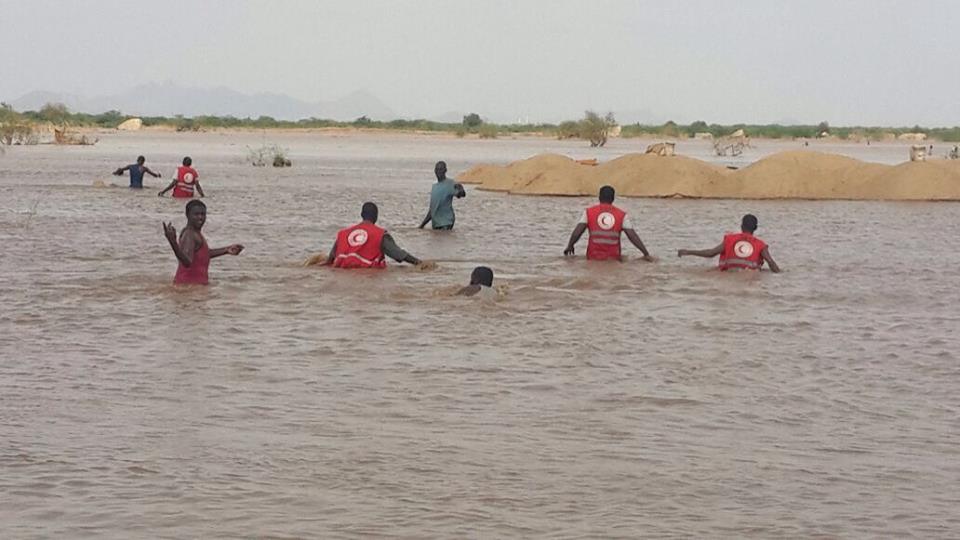 The Blue Nile is one of the two main affluents of the River Nile. The Blue Nile flows to Khartoum, Sudan's capital from Ethiopia while the White Nile also known as the Victoria Nile is one of the headwaters of the Lake Victoria. Both Niles meet in Khartoum and flow into Egypt.
A flood which occurred recently in Sudan killed over 70 people according to authorities. The heavy rainfall was particularly intense in  Kassala and Sennar States, destroying homes and leading to the loss of lives.
SEE ALSO: Ahmad Abushakeema Shows A Thousand Portraits From Sudan
The Sudan floods of 2013 were the worst to hit the Eastern African nation in 25 years. The flood killed a lot of people in Sudan, particularly residents of Khartoum.
The Sudan flood warning is not the first to be announced. The Famine Early Warning Systems Network (FEWS Net) also warned that there is an "increased risk of flooding as heavy rains forecast in the Ethiopian and Eritrean highlands during the next few weeks are expected to flow downstream and may cause additional flooding."
Reuters reported that the River Nile is at its highest level in more than a century. The UN had also warned about the occurrence of flooding in Sudan between July and November.