For many years now, people have come to love internet video gamers like Ninja, Cincinbear, Grimmmz, KSI, and Summit1g, among others for their ingenuity. Some of them have made a huge fortune from this hobby-turned-business and inadvertently become famous through their dexterity. Jaryd Russell Lazar, widely known and addressed as Summit1g, is an American gamer and live streamer who has become a regular face since he professionally took to playing games online in 2012. In the course of his career as a gamer, he has appeared in several gaming competitions like FPL, ESEA, and H1z1.
His mastery of video games has endeared him to many and brought him fame. Even, he holds a spot among the top Twitch streamers with the most followers. For a good while, many are questioning if he is truly divorced as his wedding band is no longer seen on his finger. Well, the gamer has parted ways with his wife Desirae but has kept up with his career which he had prepared for right from his childhood.
Summit1g Began Playing Video Games as a Child
Although popularly known by his gaming name Summit1g, he was named Jaryd Russell Lazar after he was born on the 23rd of April 1987. Records have it that Jaryd Lazar was born in Orange County, California.
The internet star has over the years been up and about his gaming business which he gladly shares with fans globally, but he has kept details of his background and the kind of childhood he had away from the public.
Nonetheless, it has been claimed in some quarters that the Twitch streamer has a younger brother and a stepdad who supports him massively. At a very young age, Summit1g began playing video games for fun.
It is most likely he didn't know he was prepping himself for the future and would come to build a career as a gamer. He was captivated by video games and played them at every given opportunity; that was all that mattered for him until it became what really mattered.
He Abandoned a Conventional Job to Embark on Competitive Esports
Although he had a regular morning to evening job while playing games for fun, he soon abandoned the job to give full attention to the gaming business.
His gradual rise to fame and fortune started after he began competing as a Counter-Strike: Global Offensive Player. He welcomed play invites and would later compete for professional esports teams like Mythic and A51.
His online presence grew exponentially as the internet personality incorporated other elements into his streaming instead of completely focusing on streaming games. For instance, he streamed the pre-fight conference between Floyd Mayweather Jr. and Conor McGregor. This was a good call that saw viewers flock to his Twitch and YouTube channels which racked up views over 297.6 million and 87.3 million respectively. As of October 2020, he has over 5.4 million followers on Twitch, and more than 662 thousand people subscribed to his YouTube channel.
Why He Quitted the Competitive Scene Has Been Left to Speculations
Anyone who knows Summit1g as a gamer should know he once played Counter-Strike: Global Offensive competitively. Unceremoniously, he stopped doing this and it took a while for people to notice. Since it became known that he retired from being a professional CSGO player, several speculations have been made to explain this.
Most recently, many conjectured that he got bored with CSGO and decided to leave the competitive scene for steaming where he has enjoyed more success. Given the fact that the game rarely features in the variety of games he streams, it has been opined that he's sick of playing it.
In June 2020 when Riot Games released Valorant, a multiplayer tactical first-person shooter video game that's quite similar to CSGO, the sentiment that Summit1g had been sick of the latter game was re-echoed. This is because he remarked that Valorant might bring out his competitive side. He also tweeted that he is looking for a team (LFT) to work with for Valorant.
Professional @PlayVALORANT player LFT. Serious offers only.

— summit1g (@summit1g) March 2, 2020
Being One of the Most Popular Video Game Streamers Landed Him a Contract with Twitch In May 2020
Jaryd Lazar's has always been counted among the most-followed Twitch channels. Keeping that in view, it is not a surprise that he inked a multi-year content deal with the platform sometime in May 2020.
Even though the terms of the contract are hard to come by, we can tell he made the pact alongside other popular Twitch streamers: Dakotaz (Brett Hoffman) and JoshOG (Josh Beaver).
Confirming the content and partnership contract, Twitch's Senior Vice President, Michael Aragon, related in a statement that Summit1g and the other streamers are a core part of the gaming platform's mission to bring people together.
Glad you're sticking around, @summit1g. Just try not to burn the place down sumMolly https://t.co/IqaxQhwnaH

— Twitch (@Twitch) May 26, 2020
It is said that Twitch handed the streamers the contract to consolidate on their leading positions against rivals like Microsoft Mixer, YouTube, and Facebook Gaming.
The Twitch Streamer Met His Ex-Wife Online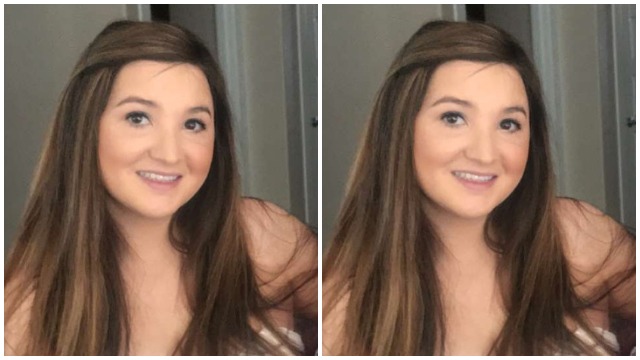 Outside gaming, Summit1g has a life just like every other person. It is no longer news that the Twitch star had publicly opened up about his marriage with Desirae Lazar and their divorce sometime in 2017.
The YouTube personality was the husband of the beautiful Desirae Lazar. He crossed paths with her online in 2007. She was an administrator of one of the gaming sites he used to play on before he moved to Twitch.
The couple had a lengthy courtship that lasted for nine years before they took the plunge to become man and wife a couple of days after his birthday on 25th April 2013.
What We Know About Their Divorce
The love birds shocked everyone when Jaryd Lazar announced in 2017 that they had mutually separated. Based on what he disclosed, their divorce was finalized over a year and six months before his announcement.
Thankfully, the end of their marriage didn't ruin their friendship. They have remained good friends and are even business partners. This is why their divorce failed to generate the usual controversy that characterizes most celebrity divorces.
It is hard to tell what has been going on in Desirae's love life since she parted ways with the popular gamer. But it is known that she got married again and the union has been blessed with a set of twins. For Summit1g, it is no secret he has been dating a fellow gamer professionally known as Lilchiipmunk.
Meet Summit1g's Girlfriend, Lilchiipmunk
Neither Summit1g nor Desirae disclosed to the public what led to the end of their marriage but they have both moved on with their lives. Desirae is now a mother to two lovely twin daughters while Summit1g has found himself a new love named Caroline but popular as Lilchiipmunk.
Caroline is a Canadian gamer born sometime in November 1993. She is a media personality and a Twitch star just like Summit1g. She became famous for streaming League of Legends.
The love birds have been seen together in the public. From all indications, they do not reside within the same locality as they both take a long drive to see each other.
Meanwhile, Desirae and Caroline seem to get along just fine as they spend time together from time to time. In December 2018, the former displayed a gift packaged and addressed to Lilchiipmunk by one of her daughters. The woman expressed that she is excited to meet the girlfriend of her former husband.