In the fashion world, Susan Graver has grown to become the best friend of many women as she is a top American fashion designer. Shopping with Susan Graver is like shopping with your stylish best friend who understands the hectic life of today's modern woman. She has also been a mentor to a good number of ladies by teaching them on a regular basis how to build a wardrobe piece by piece and outfit by outfit with her beautiful collections of women's wear.
Having majored in Arts while in college  Graver has established herself as a renowned fashion stylist. She has been in the clothing business for more than 20 years designing Susan Graver clothing. The skilled fashionista has also been marketing her collections on the famous shopping channel, QVC since the inception of her fashion designing venture. This has enabled her to sell her products worldwide as well as brought her the fame she enjoys.
As a result of her goal to have women who patronize her products to feel happy and beautiful when they wear it, Susan Graver has created her collections with an emphasis on intricated beading design and embellishments, gorgeous colors and extraordinary prints.
Susan Graver Biography
On the 20th of December 1958, the brilliant stylist was born in New York, United States. She grew up in Levittown, Long Island. Since her childhood, Susan Graver has had a keen interest in drawing, painting, and creating good clothing for her dolls. Concerning her education, she is a holder of a Bachelor's degree in Arts and Psychology.
The fashionista began her career with a 12-hour per day job before she eventually decided to begin her clothing business. Since then, she has gone on to design, manufacture and promote her collections through the QVC Network. She has been a longterm presenter on the shopping channel, having joined the prestigious Network which has distributed varieties of fashion products to over 350 million homes since its invention in 1986.
Furthermore, Susan Graver clothing bears the slogan, easy cares, easy wears, which shows her great understanding of the hectic life of today's modern woman and how they barely have time for themselves. As a result of this, she has devoted her time in teaching them how to build a wardrobe. More so, she offers fashion and lifestyle advice to her fans through videos.
The skilled fashion stylist has garnered a worthwhile experience of 30 years in fashion designing which has made her be ranked among one of the top American fashion designers. By offering a good selection of clothing to the women who shop with her and by staying current with her designs, Susan Graver has cultivated a loyal following that continues to grow year after year.
Her Husband And Kids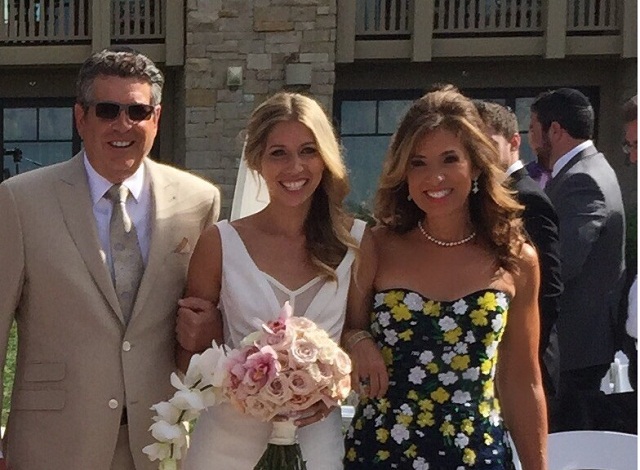 The television personality has been married for more than 30 years. She is married to Richard Graver and they have welcomed three children together. The couple is gifted with two sons and a daughter namely, Michael, David, and Jaclyn. Susan Graver's second son, David has tied the knot as well as her only daughter, Jaclyn who often helps her in business as she features on Graver's fashion and lifestyle videos.
Susan Graver's Net Worth
The top fashion designer has been a long term presenter at QVC channel for more than three decades with the TV Network having a growing population of women customers globally. Through the brilliant promotion of her products along with the numerous sales of her collections over the years, Susan Graver has garnered a great deal of wealth. Her financial value is estimated to be around $3 million.
Other Facts About Susan Graver
1. Susan Graver is an Author
The fashionista has penned her incredible knowledge of fashion and design in her book entitled It's a Fit, which she released in 2000.
2. She was a Former Cheerleader
While in high school, the famous television presenter was among the cheerleaders. During that time, she also attended dancing classes on ballet and enjoyed playing the piano.
3. Her Partnership with Audrey Graver
Susan Graver partnered with her mother-in-law, Audrey Graver to produce poly-silk collections which turned out to be a success. As a result of this, Graver was featured as the cover of Income Opportunity.
4. Her Height
The gorgeous designer stands at a height of 5 feet 7 inches (1.70m), and her stunning body measurement is given as 35-30-36 inches for Bust, Waist, and Hip respectively.
5. Her Celebrity Crush
Susan Graver has revealed that her celebrity crush is Paul Newman, who was an award-winning American actor, philanthropist and race car driver.