Ever since Tamera Mowry, and her real-life twin sister, Tia, stole our hearts on the hit 90s sitcom, Sister, Sister, it has been an upward trajectory for the German-born American actress. Even though she may not have the most extensive filmography, Tamera has diversified her talent as a TV personality and has thrived as a talk show host, singer, author, and model.
The Sister, Sister star is also an astute businesswoman and now owns a wine, as well as, cooking products companies. What makes Mowry's achievements quite impressive is that they are all collaborative partnerships with various members of the family thus showing the importance of keeping our loved one close. While most people avoid mixing business and family, Mowry is doing the exact opposite and is reaping the benefits.
All The Ways That Tamera Mowry Makes Her Money
Her Acting Career
Tamera Mowry started her journey to stardom in the early 1990s when she and her identical twin sister, Tia Mowry, joined a singing group called Voices. The group released their first single, "Yeah, Yeah, Yeah!" in 1992. Fortunately, the song charted No.72 on the Billboard Hot 100.
The young lady then gained ear-splitting fame for playing Tamera Campbell on the ABC/WB sitcom, Sister, Sister, alongside her identical twin sister. The hit series lasted for five years, 1994 to 1995, during which the two girls received significant paychecks which were managed by their parents.
Following the end of Sister, Sister, Tamera played an active role in the 2005 Disney Channel Original Movie, Twitches, and its sequel, Twitches Too. Next was a role in a medical drama that threw light on feminist politics, health issues, and class conflict, titled Strong Medicine, where she played Dr. Kayla Thornton.
Other famous works that have paid Tamera well are The Adventures of Hyperman, Detention, Talking Dead, Hollywood Darlings, Double Wedding, Seventeen Again, Redemption of a Dog, and Family Guy. In December 2019, the German-born actress played the lead role of Emma in a Hallmark original television movie titled A Christmas Miracle.
The Real Talk Show
In July 2013, Tamera was tapped to join the cast of a proposed talk show on Fox titled The Real. The show chronicles all the burning issues of our time and features guest interviews as well. Tamera has been on the series since 2013 and her co-hosts include other notable personalities such as Adrienne Bailon (singer and actress), Loni Love (comedian and actress), and Amanda Seales (comedian and actress).
The Real talk show has grown in popularity since inception till date. It has also won several awards, including outstanding talk series at the 2018 and 2019 NAACP Image Award, and in January 2016, Tamera and her co-hosts joined then-first lady, Michelle Obama, for an event in the White House.
Such undeniable success has resulted in commensurate financial rewards for the hosts. Their salaries hover in the six-figure region while Tamera is the highest-paid host with a payment of $2.5 million per season. Given that the talk show has been on since 2013, it means that she has made millions of dollars from it.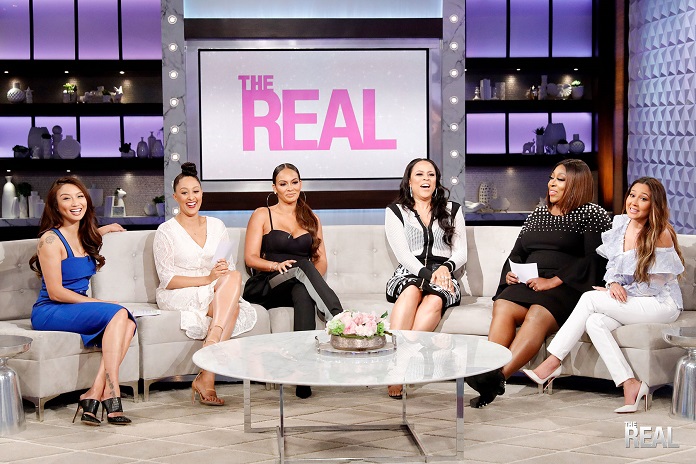 Wine Business
Tamera Mowry is a budding entrepreneur and has joined hands with her husband (whom we shall learn more about later) to find a winery as well as a cooking products company known as the Housley Napa Valley Tasting Room. The venture features their award-winning wines, such as Vine Zinfandel, Adam and Tamera, as well as a fun wine-tasting experience package that costs a significant sum.
The wine tasting room also has an online store that carries assorted merchandise such as branded t-shirts, hats, wine tumblers, brandy brittles, soccer jerseys, handmade organic cutting boards, chocolate truffles, stemless wine glasses, cork stopper, and coffee cups. The establishment opened its doors in June 2019 and has received rave reviews from writers and customers.
A Look at the Wealth She Has Amassed
From all the above-mentioned endeavors, Tamera Mowry has been able to build up a fortune estimated at $4 million. The TV personality utilizes her wealth to make a good life for herself and her family. She also owns two homes, one in Los Angeles and another in Suisun Valley, Solano County, California.
The Suisun Valley home is Mediterranean inspired and features a sprawling family kitchen. It also has an impressive pool terrace, sun-soaked backyard, outdoor pizza oven, and 400-bottle wine cellar. Tamera and her husband poured their love into the home and decorated every inch of it. They, however, have different favorite rooms. For her hubby, it is his man cave, where he can store his sports memorabilia and collectibles, while for the talk show host, it is the kitchen. Tamera loves cooking and the spacious kitchen allows her to treat friends and loved ones to sumptuous dinners.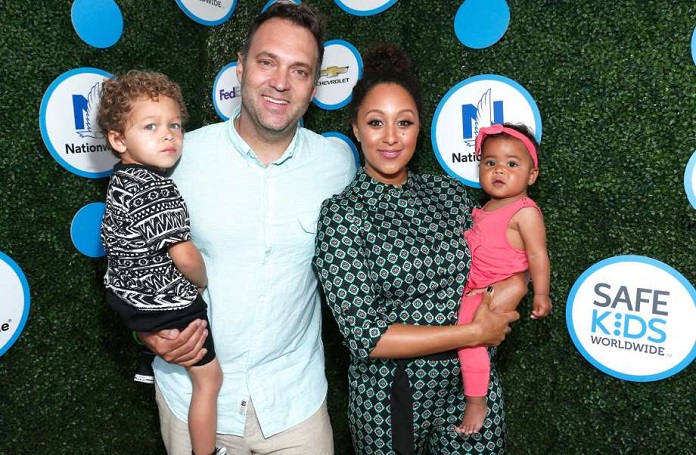 Merging her Parenting Style with her Husband's Own
Away from TV, Tamera Mowry is also a mother and a wife. Before her marriage, the beautiful actress saved her virginity for long because she comes from a very religious background and is a Christian who believes in her doctrines. According to her statement in 2013, she lost it at age 29 out of carelessness and that is a mistake for which she became guilt-ridden. Consequently, the star who has partnered with Febreze for the "One Happy Home" campaign took the vow of chastity and stayed celibate until marriage.
Tamera dated FOX News Correspondent, Adam Housley, for six years and the duo tied the knot in 2011 after a 10-month long engagement. The ceremony took place in California's Napa Valley. The couple now has two children – a boy, Aden John Tanner Housley, and a girl, Ariah Talea Housley. Tamera and her husband try as much as possible to parent their children together. Even though their styles differ, with Tamera being the stricter one, they nevertheless respect each other and try to present a united front.
Her Famous Twin and Collaborator
Tamera has an identical twin sister named Tia Mowry. The two can be distinguished by the mole on Tamera's cheek. The twins were born two minutes apart in Gelnhausen, old West Germany while their father worked in the armed services and stationed in Germany. Tamera and her twin sister are as close as twins could be. They commenced their showbiz career at the same time. They also rose to the spotlight together on the Sister, Sister sitcom.
Since then, the twins have continued collaborating and in 2011, started a reality TV show that kept up with their lives. The show aired on the Style Network and ended in 2013, after three seasons. Apart from being on TV, Tamera and her sister have found time to work on various projects together. The twins planned to start a project, Need Brand, which would cater to mothers. The two main products of the project include Milky and Stretchy.
Milky is a 2.5 oz. bottle with all organic ingredients that can help mothers produce milk while Stretchy is a stretch mark cream for post-operation scars. The two sisters have also written a two-book series called Twintuition: Double Vision and Twintuition: Double Trouble.
On a personal level, Tamera's twin is married to actor, Cory Hardrict. They formalized their union in 2008 and now have two children namely son, Cree Hardrict (born in June 2011), and daughter, Cairo Tiahna (born in May 2018).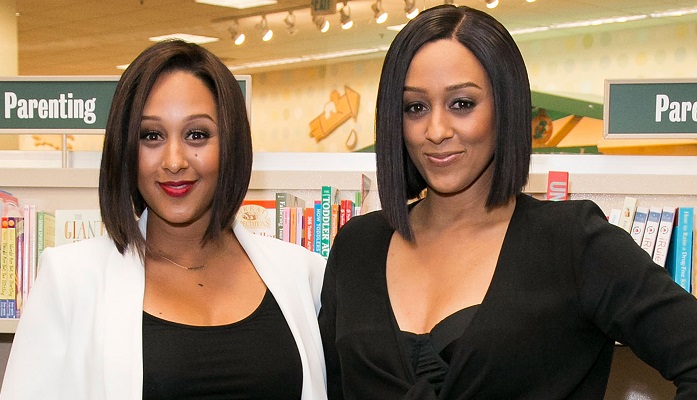 See Also:  Ayesha Curry – Ethnicity, Age & Parents
Meet Her Parents and Brothers
Tamera and her sister is the product of an interracial marriage between Darlene Renee Mowry, a lady of Afro-Bahamian lady and Timothy John Mowry, a Caucasian of Irish and English descent. The couple first met while in high school in Miami, Florida, and commenced a relationship. They continued their romance after school and both joined the U.S Army where they climbed to the rank of sergeant after some time.
They also got married and went on to welcome a total of four children. Upon retirement from the U.S Army, Timothy became a police officer in California while Darlene worked as a security guard and managed her children's career. The couple worked hard to create a close-knit bond between the kids. They also instilled their deeply-held religious values in them and thus, Tamera and her sister became born-again Christians at age eight and have stayed so since then.
Their younger brothers, Tahj Mowry and Tavior Mowry have equally followed suit. Meanwhile, Tavior represented the University of California, Davis in college football, while Tahj is an actor. He commenced his career at the tender age of four and has gone on to appear in several movies and TV series including Smart Guy, The WB, Full House, Kim Possible, Are We Done Yet and of course, Sister, Sister.